Written by: Bart Stephenson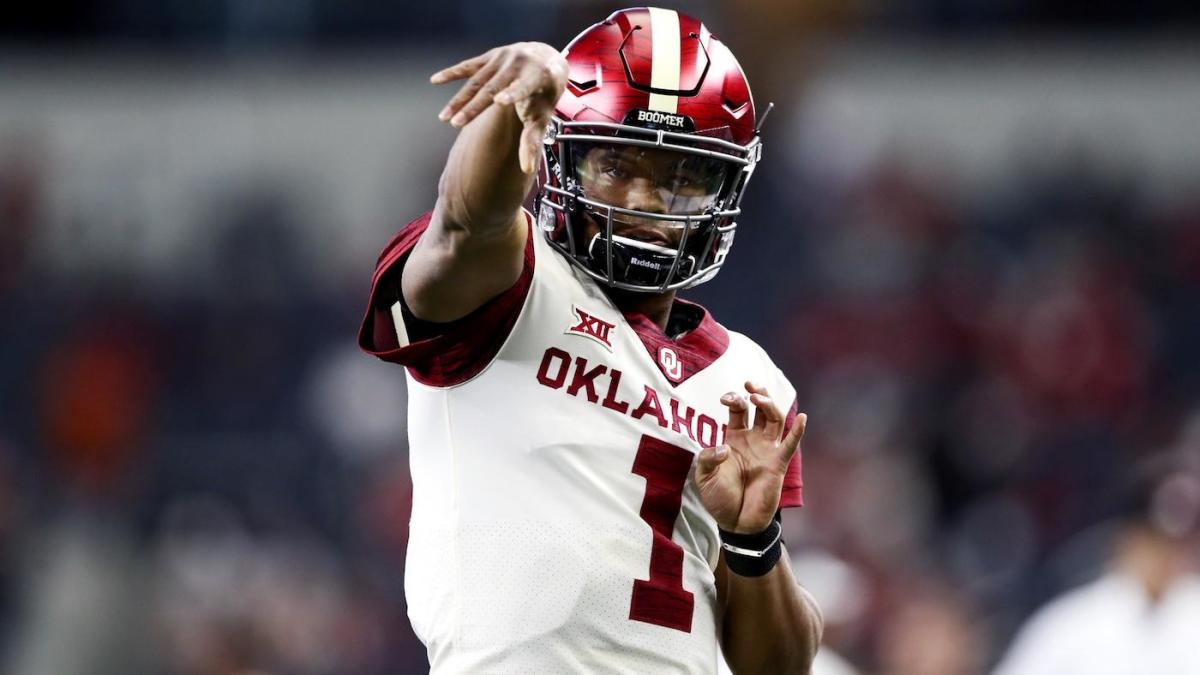 1. Arizona Cardinals- Kyler Murray QB Oklahoma. Murray has long been a favorite of new Cardinals head man Kliff Kingsbury. Dating back to the 2018 NCAA Football season Kingsbury is on record stating that given the opportunity he would take Kyler Murray with the 1st overall pick if given the opportunity. Opportunity has arisen. The Cardinals have nearly painted themselves into a corner with this pick. Last years 1st round choice, Josh Rosen, is still on the roster. They have to either trade the pick or take Murray and deal Rosen. Murray has a great skill set, though undersized, to succeed in Kingsbury's "Air Raid" type offense and can be the instant "Face of the Franchise". He has a really strong arm as well as his ability to move the pocket and the smarts to avoid bad mistakes.

2. San Francisco 49'ers- Quinnen Williams DT Alabama. In a draft loaded with defensive talent, the cream will rise to the top. Hence the selection of Williams. He brings in a rare combination of size, strength and speed. Has great natural pad level at 6'3″ and a knack for creating havoc in opposing game plans. Incredibly versatile, as he can play any position on the defensive line and do it well. Williams will be a great addition alongside Deforest Buckner and can be an instant starter.

3. New York Jets- Greedy Williams CB LSU. This pick is a reach and an overall bad decision. That's why I am so confident in the Jets making it. It's what they do. While Greedy is arguably the best corner in the draft this is still too high to take him in my opinion. The Jets have a need at the position though and may jump the gun to ensure they fill that need. He can definitely be a lockdown CB and would be the top player at his position in the AFC East within a couple of years.

4. Oakland Raiders- Josh Allen LB/DE Kentucky. Allen was wise to return for his senior season. He set the SEC East on its head and opposing QBs on their butts, He has really good speed and a good build that will hold up under some bulk. Is probably the best pass rusher in this draft and can drop into coverage without worry. Can be a really good run defender and keep runners forced inside.

5. Tampa Bay Buccaneers- Devin White LB LSU. This guy is probably the second best LB in this years draft and should most definitely not be taken here, But just like the Jets… they tend to over reach. White is easily a first round talent and solves a position of dire need for the Bucs. So would the next guy taken who they mistakenly passed on with Gerald McCoy just a shell of his former self.

6. New York Giants- Nick Bosa DE/DT Ohio State. Thanks in large part to a core muscle injury Bosa falls to number 6 overall. He can get after the QB as well as stop the run with the best of them. The Giants practically receive a gift here as five other teams passed him up. Sure Eli is old and it's time to find the next franchise QB. Maybe they are able to work out a trade deal with Arizona for Rosen and kill two birds with one stone per say.

7. Jacksonville Jaguars- Jawaan Taylor OT Florida. This would be a great selection here for Jacksonville. He can play the right side or left if he can challenge Cam Robinson. Either way he will be a great addition for the Jags to help set the point of attack for Fournette and keep Nick Foles on his feet.
8. Detroit Lions- Deandre Baker CB Georgia. Baker is right there with Greedy Williams as the top guy at his position in this draft. He plays as well in man coverage as he does in zone. Can really create an island in the secondary for Matt Patricia and his multi scheme defense. He is versatile enough to play CB or as a Safety or the Nickle position. Will be instant help for one of the worst corp of DBs in the league.

9. Buffalo Bills- Montez Sweat DE Miss State. He has great versatility along the defensive line. The Bills need a pass rusher, as do most teams, and Sweat is their guy. Has room to grow into his frame and uses his length to his advantage. Has a good stride and is able to gobble up ground with his second step. The Bills and Sean McVay need to get a guy in who can limit opposing offenses production while they try to figure out what to do with Josh Allen(The Quarterback)

10. Denver Broncos- Dwayne Haskins QB Ohio State. Elway traded away the mistake of Case Keenum to Washington and brought in the grizzled vet Joe Flacco. He has a Super-bowl ring to his credit already and a really good playoff record. While he is on the wrong side of 30 he has a couple good years left. Make use of them by drafting Haskins and allowing him to learn and develop behind Flacco for at least one season. Haskins showed a lot of maturity and really good instincts in his lone year as a starter in college. He is probably the better typical "Pro Style" QB between himself and Murray honestly. No sense in forcing him into a play now win now situation when there are other options with a veteran on the roster,

11. Cincinatti Bengals- Jonah Williams OL Alabama. The Bengals really need offensive line help. Jonah Williams can be that helping hand. He is incredibly versatile and can be a day 1 starter. Has a really high football IQ and is as tough as nails. He doesn't have a history of injuries and for Cincy, that in and of itself is a huge plus.

12. Green Bay Packers- Andre Dillard OT Washington State. Dillard is a true tackle with his size and speed. The Packers need starting caliber offensive linemen like a fish needs water. As much as Green Bay likes to pass the ball with Aaron Rodgers, the Wazzu product would be a great addition.

13. Miami Dolphins- Drew Lock QB Missouri. Its a new era in Miami. Start it off with a bang. Drew Lock has all the intangibles teams look for in their QBs of the future. He has a ton of arm talent and the accuracy to boot. Can move around inside the pocket to extend plays and uses his eyes to move coverage. Miami needs a quarterback and Lock should be the man with the plan.

14. Atlanta Falcons- Ed Oliver DT Houston. Atlanta has been disappointing on defense due in large part to the inability to generate pressure on opposing QBs. Oliver can really create chaos along the trenches as well as in the offensive backfield. Would be a really good addition alongside Grady Jarrett. Playing in the NFC South, you have to be able to keep runners in check and the dangerous quarterbacks of the division. Despite dealing with injuries and questions about his character last season, Oliver is a steal this late for the Falcons.

15. Washington Redskins- DK Metcalf WR Ole Miss. He may be the most athletic player in the draft. Possibly the best receiver even. His route running is sloppy though. The Redskins need receivers terribly. They have many other needs to address in this draft as well. More likely than not stand pat with the remaining offensive line as well as Keenum and McCoy competing for the starting job at QB. Defensively they could use corner help but taking a receiver here seems the most likely choice.
16. Carolina Panthers- Jonathon Abram S Miss St. At this point he is the best available player and the top Safety in the draft. He will mesh well into Ron Rivera's aggressive defensive scheme and provides instant relief at a position of need for the Panthers who have a weaker secondary.

17. New York Giants (From Cleveland)- AJ Brown WR Ole Miss. Can definitely fill the shoes left by OBJ in that stupifying trade debacle. Will be anew Franchise Icon for the struggling Giants and gives "Ol' Faithful Eli" a top tier target.

18.Minnesota Vikings- Christian Wilkins DT Clemson. Wilkins is a really solid pick for the Vikings who love creating pressure with the front 7. Has a great personality and leadership characteristics that endear him to teammates. His potential to play inside or outside will help alleviate the focus on Danielle Hunter and provide a dangerous 1-2 punch in the NFC North.

19. Tennessee Titans- Devin Bush LB Michigan. Mike Vrabel loves defense. Linebackers who have multi position skill sets especially. Devin Bush is that guy. His strong suit is inside against the run. He has the speed to cover across the middle against running backs and tight ends as well. With Brian Orakpo now retired Tennessee needs a linebacker to be the do it all pass rush, run stopping and coverage over the middle.

20. Pittsburgh Steelers- Byron Murphy CB Washington. Pittsburgh's defense seemed to collapse last season. They were burned on the outside and deep. They were run through in the middle. They may look to move up actually and take a linebacker, if not look for Murphy to fall in as the 3rd CB taken in the first round. He has the potential to play the Nickle to maximize his aggresive play against the run and his ability to cover downfield as well.

21. Seattle Seahawks- Garrett Bradbury C/G N.C. State. Best true Center in the draft, if not the best interior lineman. Seattle has an everlasting need for Offensive Linemen. Especially considering their new investment in QB Russell Wilson. Bradbury will bring in an athletic strong presence in the middle and improve the run game for Pete Carroll.

22. Baltimore Ravens- Clelin Ferrell DE Clemson. The Ravens have posted the best defense in the league the past two seasons. Adding a power rusher such as Ferrell only adds more fire power. He can be the presence inside to collapse the pocket or a pass rushing end forcing QBs to make hurried decisions.

23. Houston Texans- Cody Ford OL Oklahoma. Ford looks as if he may translate into an inside guy at the pro level. More likely a Guard than Tackle. Has ability to move and pick up downfield blocks or slide and block backside. Has decent speed and plays with an attitude Houston desperately needs in the trenches. Deshaun Watson will be able to feel a bit more comfortable behind this guy.

24. Oakland Raiders (From Chicago)- Rashan Gary DT Michigan. There are some questions about his work ethic. He has been called out on taking plays off. His skill set and athleticism make him a pristine target and prospect for Oakland and their 4-3 defense. Will be a really good 5 technique or even 3 technique rush end.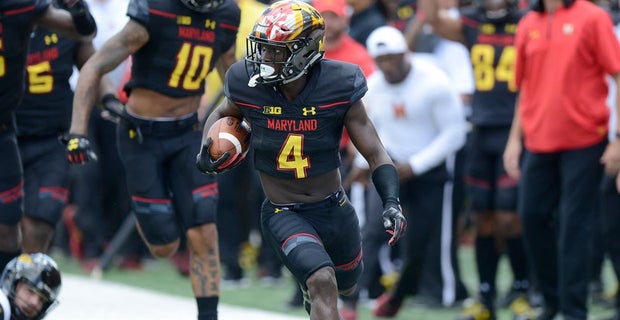 25.Philadelphia Eagles-Darnell Savage S Maryland. He is one of the least talked about players in this draft. Yet he may be one of the tip DBs available this year. Philly has been hungry for great DBs since the departure of Brian Dawkins. Savage brings a ballhawking mentality and his ability to play off man coverage is fantastic. Brings in great burst for run support and has a knack for reading QB and WRs ques. The Eagles have really struggled to keep their secondary healthy and Savage will be a great addition for them.

26. Indianapolis Colts- Dre'Mont Jones DL Ohio State. Jones was the unsung hero of the Buckeyes defensive line. With all the hype behind Bosa he was almost an after thought. He won't have that problem in Indy. His ability to rush the passer from inside and bully offensive linemen with speed and power will make the Colts already stout defense a force to be reckoned with for years to come.

27. Oakland Raiders (from Dallas)- Irv Smith Jr. TE Alabama. This one is a toss up honestly. Really high possibility the Raiders trade this pick away. If they do not however, their need for a great TE is filled here. Smith is an incredible red zone threat as well as a downfield target. He brings in an ability to run block and set the edge for whoever is taking the handoff from Carr. Some think he is the 3rd best TE in this draft, I believe however Oakland will make him the first TE taken in the first round.

28. Los Angeles Chargers- Chauncey Gardner-Johnson S Florida. The Chargers like most teams this year need help in the secondary. This kid out of Florida can play the slot as a corner or as a safety. A really athletic guy with a good burst and closing speed. He can deliver powerful hits to help jar the ball lose from receivers and Anthony Lynn loves guys who hit. He should be more than just a rotational guy with the amount of talent and grit he posses.

29. Kansas City Chiefs- Dexter Lawrence DL Clemson. How or why he slides this far in the draft is a head scratcher. The Chiefs will be greatly for it though. Dex brings in enormous size and strength. For such a big guy he has great footwork. He can engage and disengage blockers at will and eat double teams for lunch. His linebackers will thrive with him on the field as will KC's defense.

30. Green Bay Packers ( from New Orleans) – TJ Hockenson TE Iowa. The Hawkeyes were fortunate to have not just one elite TE but two with the combo of Hock and Fant. Green Bay needs another target for Rodgers across the Middle. Hockenson can play downfield balls just as well though. He has a nastiness to him when run blocking and the Packers will make him a star.

31. Los Angeles Rams- Chris Lindstrom OL Boston College. Lindstrom can play every position along the offensive line and be a starter at any of them. He is an elite athlete who can block anybody. The Rams need help on their aging front and Lindstrom at 31 will be the player they need from the time he walks in.

32. New England Patriots- Daniel Jones QB Duke. Yep. It's that time. Brady is old. Its time to start grooming his replacement. Jones doesnt have elite arm strength but his ability to dissect coverage and make tight throws make up for it. He can learn behind a legend for another year or so before being thrust into action. This will be the beginning of a new era in Foxborough and one that shows a ton of promise.