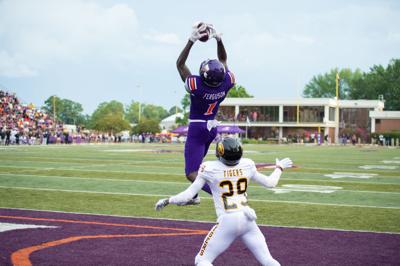 Written By: Blog Mamba
Every year hundreds of potential NFL draftees go undrafted and more than half of those players dreams are shattered forever. Then there is the select few that are signed as undrafted free agents (UDFA) and for them it's just as good as being picked during the draft because they're going to get a shot at making the roster. Even with all that excitement of being an UDFA, the chances of actually making the 53 man roster is still very slim and per catscratchreader.com it is only 17%. The upside for these UDFA's is really good once they do make the roster though. In fact in 2017 there were more UDFA's that played at least 40% of offensive and defensive snaps than any other players drafted except the 1st round per catscratchreader.com.
With that being said I took a look at what UDFA is going to be a key contributor right away and also a potential pro bowler. Let it be known this isn't an exact science, so I'm really going out on a limb here especially since this player may not even make the roster but after watching film on him and seeing what he did this past season I'm willing to attach my name to his.
Jazz Ferguson WR from Northwestern State Louisiana has been signed by the Seattle Seahawks, who already drafted D.K. Metcalf. I think this could be the best thing that happened for Jazz. One thing is he has a veteran QB that controls the offense like none other and has made almost all of his WR's successful when playing with him. Doug Baldwin, Jermaine Kearse, Golden Tate, Sydney Rice, Tyler Lockett, and Paul Richardson to name a few. With Jazz's speed at 4.45 and height at 6'5'' he can very well make his mark on this team and also the league with this type of QB.
He reminds me of a lot of Marques Colston who has a very similar build and catch radius, but what's even more similar is the fact that Colston was able to have a shorter QB who likes to throw darts to taller WR's. Ferguson will to have a shorter QB who likes to throw to taller WR's as well. If Ferguson doesn't stick with Seattle I don't think there will be too many other suitors outside of Kyler Murray, Baker Mayfield, and go figure; Drew Brees that I believe would make a good fit for him. Here's to Jazz Ferguson making the most out of his opportunity and possibly even becoming the next great UDFA.