Being a fan of baseball means you live and die by your team. There is nothing like the feeling when your team has the best season in franchise history. That sense is one full of pride, and gives off an exhilarating boost of energy. That is what the Rockies provided last year.
However when that same team fails their expectations the following year. That feeling suddenly slips away from you. This year a fan base has dealt with exactly that.
The Colorado Rockies coming into this season had lofty expectations. Finishing just below them would count as a win. But alas, they have not even come close.
Where did it all start? What were the drastic misfortunes? Why wasn't this team a contender? As the 2019 regular season comes to a close, it is time to reflect.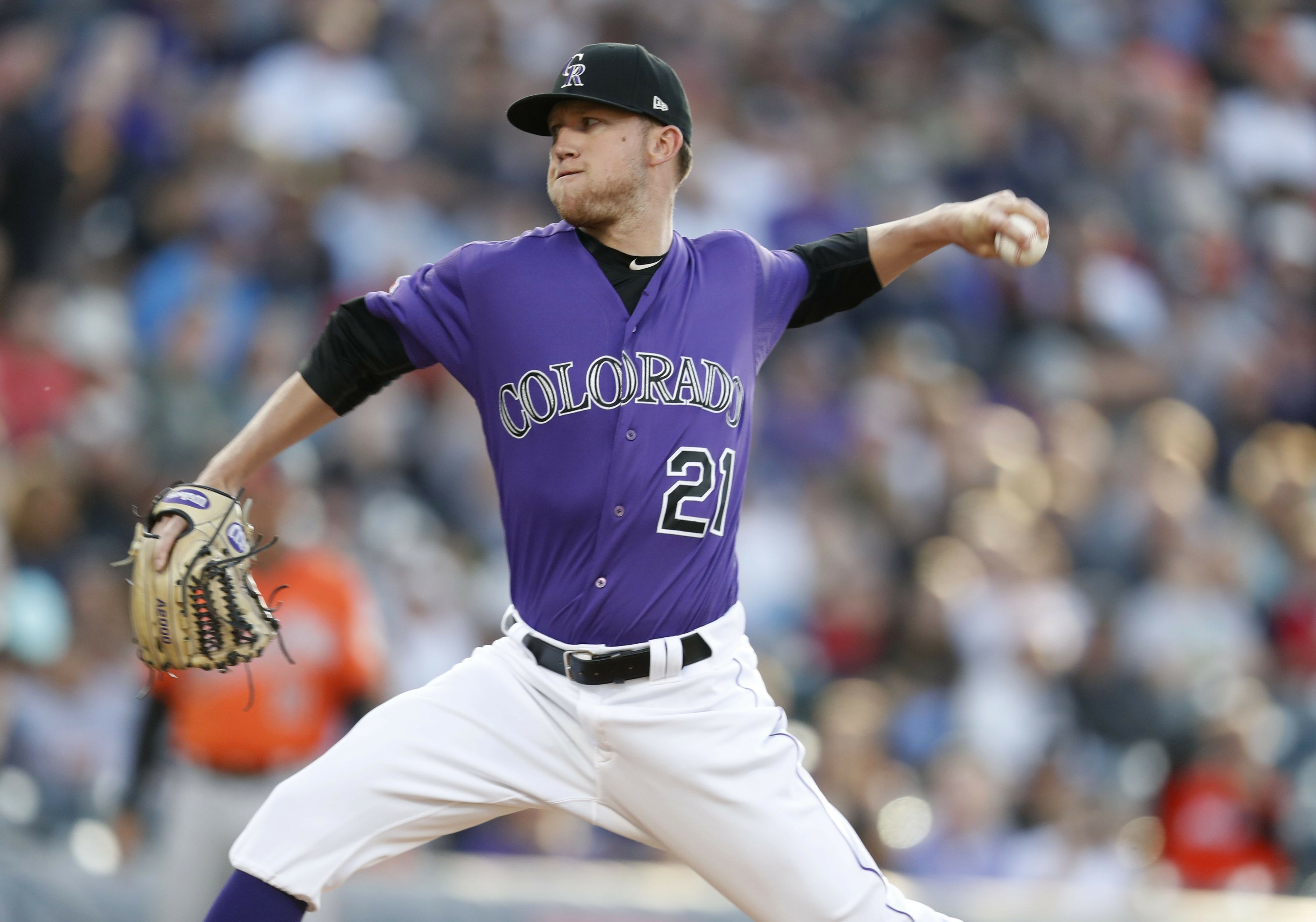 The Crucial Pitching
Pitching in this game is becoming so much more crucial. It is a must for teams looking to play deep into October. Especially of course, in this case. Coors Field is known to be a "hitters park." It provides more often than not, constant offense. This makes the rotation stress mount even further.
The key to the Rockies' franchise best season last year was pitching. Kyle Freeland and German Marquez righted the ship, stringing together impressive outings. When the offense struggled last year those two guys held them close in any game. What has changed from last year to this one?
Inconsistency throughout
Kyle Freeland, you may recall, finished fourth in the NL Cy Young award last year. He had an amazing season with a win/loss percentage of .708. Not to mention his ERA of 2.85, and 173 strikeouts. He also threw 202 innings.
This year Kyle has dealt with setbacks due to injuries and constant struggle. It got to a point where the Rockies demoted him to Triple A ball for sometime. To say the stats have taken a hit would be an understatement. Freeland this year holds a win/loss percentage of .214, a ridiculous 7.00 ERA. He only has 78 strikeouts, through 99 innings.
He has fallen from being one of the best stories in baseball. He just could not seem to find a groove this season. The hometown hero only has one way to go from here. Work on his craft and deliver the goods next season.
The Workhorse of the Rotation
Any of the success the Rockies have had pitching this year, it is the doing of German Marquez. With Freeland being as inconsistent as he's been this year, German has had to carry the load for the Rockies.
He has done an amazing job this year, all things considered. His stat line consists of a 4.76 ERA, 175 strikeouts, with a record of 12-5. The team has been so inconsistent across the board, that finding even a little success makes it that much better.
State of the Offense
The Rockies have dealt with some hard times offensively speaking. As a team this year they are hitting at a .266/.326/.454 slash line. That is a slight improvement from last year's .256/.322/.435 slash line.
The team offense largely relies on the bats of Nolan Arenado, Charlie Blackmon, and Trevor Story. Year in and year out they continue to pull their weight, however they can't do it alone.
In order for the Rockies to truly solidify themselves as contenders, they'll need to add bats. This offseason the Rockies should look for great deals on hitters in order to improve their positioning in the standings.
Looking Ahead
With this season of disappointment fans look to find hope. This is a team that has a bright future ahead of them, with a good core of players. The personnel is looking to take big steps forward from this season.
The bright young talent possessed by Colorado is something to get excited about. There is great optimism for what this team could accomplish in years to come. However, we live in the present world. Keep your head held high, and look ahead.
Will the Rockies come back better than ever next year? Will they finally dethrone the dominating Dodgers? Join the discussion on our forums and come check out the OTH baseball Twitter page.