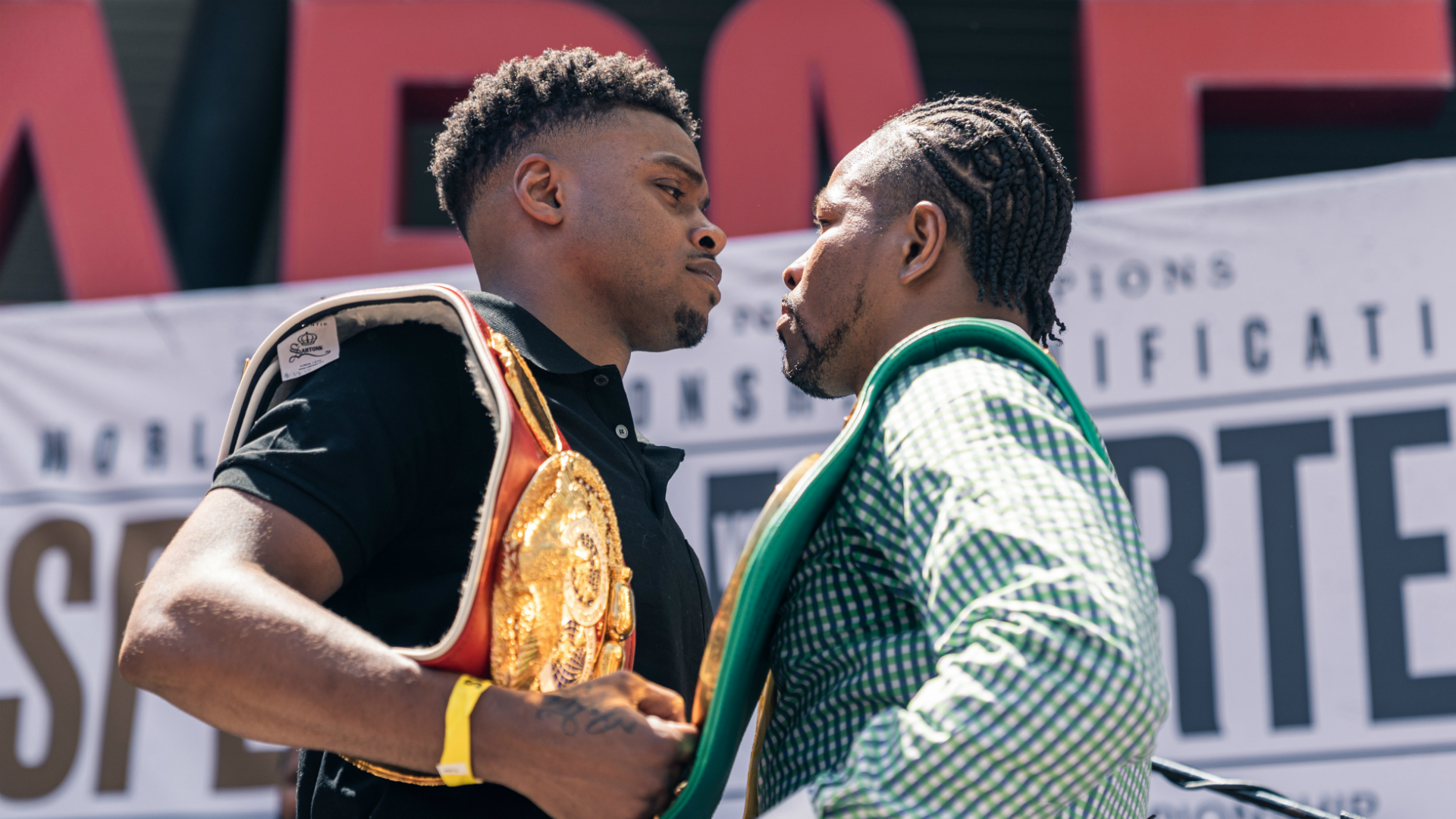 September 28th, possibly the biggest fight of the year is going down. Errol Spence Jr and Shawn Porter are looking to unify their welterweight titles. While the two are at the top of their weight class, they bring to very different styles to the table. Spence, 29 years old, (25-0, 21 KOs) and Porter, 31 years old, (30-2, 17 KOs) are in the midst of their prime and this fight will determine who the welterweight king is. Here is a breakdown of what to expect.
Errol Spence Jr
Errol Spence Jr on paper, should win this fight. He is the younger fighter, the taller of the two fighters, and has the longer reach. He also just hasn't shown us any reason why he is going to lose this fight. Spence is a big power puncher, and once he starts landing his combinations, whoever is in front of him is in trouble. Spence carries a lot of thunder in his left hand, finishing 21 of his 25 opponents. He is also very quick, and we saw in the Mikey Garcia fight that Spence is more than a guy who likes to get in the ring and bang, as he was out pointing, and out boxing Mikey Garcia, who many believed was going to be the better technical fighter of the two. Spence is his best when he is the one moving forward, when he is applying the pressure and working all parts of the body. We have seen him collect plenty knockouts via punches to the head, and body.
Shawn Porter
Shawn Porter isn't the big knockout guy that Errol Spence Jr is. Porter likes to make the fight ugly, be in your face, work you in the clinch, and has a very high work rate. Porter also throws from plenty of unorthodox angles, and is heavy on his opponents. He will make you tired, that is a given. We saw him do this to Danny Garcia. Porter was able to overwhelm Danny, tire him out, and have his way with him. As mentioned before, Porter isn't the big knockout guy, but when he lands his punches in bunches, he is very successful, Porter is at his best when the fight is going at his pace, he has a very rough and nasty fight style that is proven to frustrate and get in the head of his opponents. Which leads to his opponent abandoning the game plan and becoming reckless, which is what Porter wants.
Errol Spence Jr.'s Key to Victory
If Errol Spence plans on staying undefeated, he is going to need to have the jab working. Keep Porter at a distance, don't let him come inside. Spence is also going to need to have that left hand ready to go to the body, when Porter is in close, make him pay for it. Keeping Porter on the back foot is going to need to be a must for Spence Jr.
Shawn Porter's Key to Victory
Shawn Porter is the betting underdog, and that is how he likes it. Porter's key to victory is going to be him being as nasty as possible. Break Spence mentally, be in his face, stay inside his range, and work at a heavy pace. Spence has never seen pressure like Shawn Porter is going to try and put on him.
Prediction
Spence via Unanimous Decision. Spence will be able to keep his jab crisp, use it to keep Porter on the outside, and land heavy shots. We saw this happen with Keith Thurman and Shawn Porter, and Spence will add another welterweight title to waist.