It's finally that time of the year! The Cavalier's first game is upon us. Cleveland travels to Orlando to open up the 2019-20 season. What should we expect from the Cavs? Let's preview the game!
Cavaliers Keys to Winning
The Cavaliers need to feed Kevin Love early and get him going fast. 
Collin Sexton needs to be a leader amongst his other young teammates. 
Rookies should see the floor, but there is no rush to force-feed them with touches. 
Veterans need to step up and play their roles.
Let's Expand
The Orlando Magic snuck into the playoffs last year and put up a fight against the NBA champion Toronto Raptors in the first round. Orlando was able to keep most of their players from last year. Markelle Fultz is a very intriguing player; the former number one pick is taking strides to become a much better player. Cleveland must contain him and not let him build any confidence. Nikola Vucevic can't be contained completely, but the Cavs need to have a body on him at all times. Aaron Gordon is going to be tough to contain as well, so defense is a huge key to the game.
The Magic have other sneaky veterans like D.J. Augustin and Evan Fournier to pair alongside solid players like Mo Bamba, Terrence Ross, and Jonathan Isaac. Cleveland must focus on the defensive side of the game. It is where they've been suspect for years now. We know the Cavaliers have the right pieces to score, but defending is a challenge.
The first game is always vital for building chemistry. The Cavs roster has undergone massive reconstruction since last year. Many of these players haven't played enough together to have great chemistry. This first game, along with likely the next few, will be vital to deciding the rotations for later in the year. The starting lineup hasn't been announced yet, and we don't know who will get significant playing time and who won't.
Best Case Scenario
Kevin Love has a great first game, tallying 26 points and 12 rebounds.
Collin Sexton starts the season off positively with 19 points and three assists.
Darius Garland and Kevin Porter Jr. each score double digits.
Tristan Thompson grabs ten rebounds along with 10 points.
Cedi Osman has a 15/5/5 game.
Cavs win by 13
Worst Case Scenario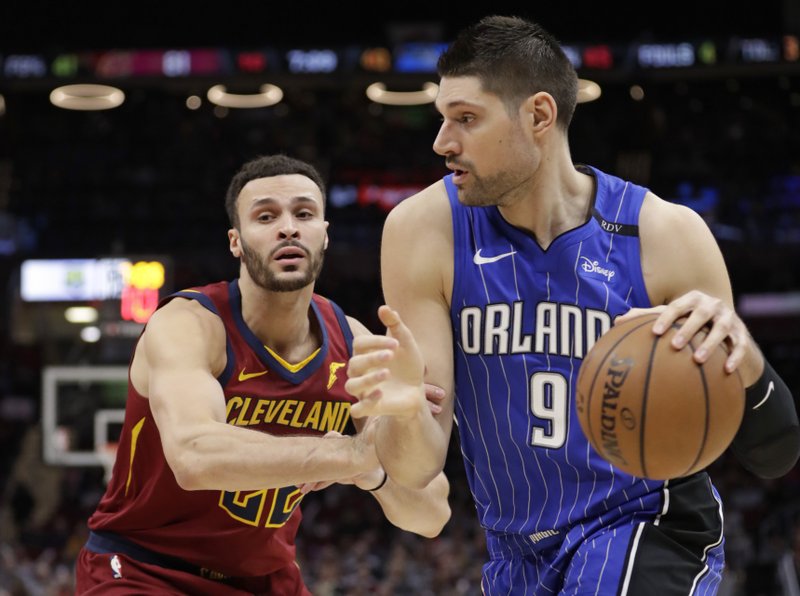 Kevin Love has a so-so performance and shows signs of regression
Collin Sexton tries to do too much and has 4+ turnovers
Rookies are relied on too much and have subpar performances
Tristan Thompson has a lousy game and earns a spot on the bench.
Cedi has one of his worst games as a starter.
Cavs lose by 22
Realistic Prediction
Kevin Love keeps the Cavaliers in the game with a double-double and multiple threes made.
The young guns all play their role but lack defensive stops.
Tristan Thompson doesn't score much, but grabs five offensive rebounds and helps keep possessions alive.
Jordan Clarkson leads the team in scoring with 21 and proves he is one of the best sixth men in the NBA.
Cedi Osman racks up 12 points and six assists in an efficient way.
Cavaliers win 112-109 in their debut.
So there you have it, I've got the Cavaliers winning their opener on my birthday! Let me know if you agree with me or if I'm totally wrong at our forums here! Check out our NBA section for great content all season long! Follow me on Twitter @TShelt23 and Overtime Heroics @OTHeroics1
So there you have it, I've got the Cavaliers winning their opener on my birthday! Let me know if you agree with me or if I'm totally wrong at our forums here!
Check out our NBA section for great content all season long! Follow me on Twitter @TShelt23 and Overtime Heroics @OTHeroics1