After a rather disappointing end to the most anticipated fight of the year, MMA veterans still shined. Stephen "Wonderboy" Thompson and Kevin Lee both got back in the win column after beating two previously undefeated opponents. Both fighters getting bonuses as Lee got a performance nod and Thompson headlines the fight of the night.
Certainly the main event wasn't what people wanted to see, however, this card still produced some massive performances and relinquished a couple of UFC veterans.
Kevin Lee
As the main card got underway at Madison Square Garden, Lee started the event off with a bang. Both fighters traded blows as soon as the fight kicked off. Kevin Lee made sure Gregor Gillespie couldn't close the distance to engage in his wrestling.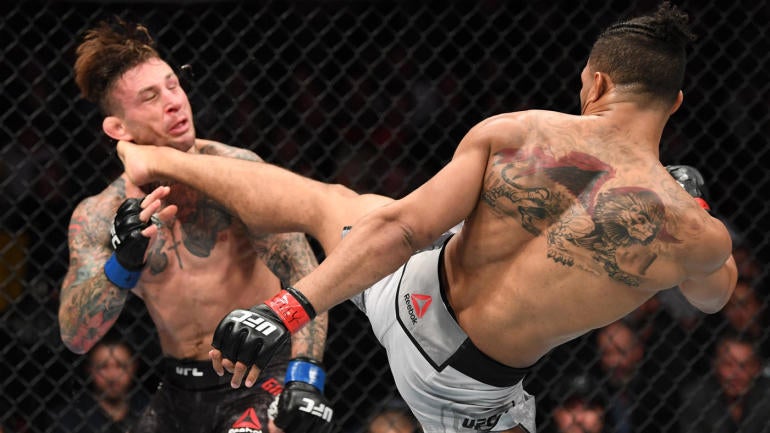 That task for Lee didn't last long as he knocked out the former undefeated fighter with a devastating head kick. A spectacular performance really had fight fans going to kick off the night in New York. After the fight, Lee spoke about what fans already knew, "I needed to make [a statement] tonight." "My back was against the wall and I wanted to come out and put on a show."
Losing his previous matchup of the year facing off with Rafael Dos Anjos, Lee got his mind right and completed his comeback in MSG. The "Motown Phenom" ended his opponent's perfect record in amazing fashion.
Stephen Thompson
While Wonderboy Thompson was unable to get the finish, he still earned a unanimous decision in his bout. Not to mention his fight earned the fight of the night nod by UFC president Dana White. Early in round one it was Vicente Luque found his success stunning Thompson with a right hand.
Stephen Thompson would recover and go on to control the fight in the later rounds. Using his elusiveness, Wonderboy was able to slide in and out and dish out landing huge blows. The proof of the shots was all over the face of Luque as Thompson rode his efficiency to the final bell for the decision win.
Stephen Thompson also was a loser in his previous fight of this year. Headlining Fight Night 148 as he suffered a knockout to Anthony Pettis. He got back on track tonight however, with a little extra cash flowing his direction.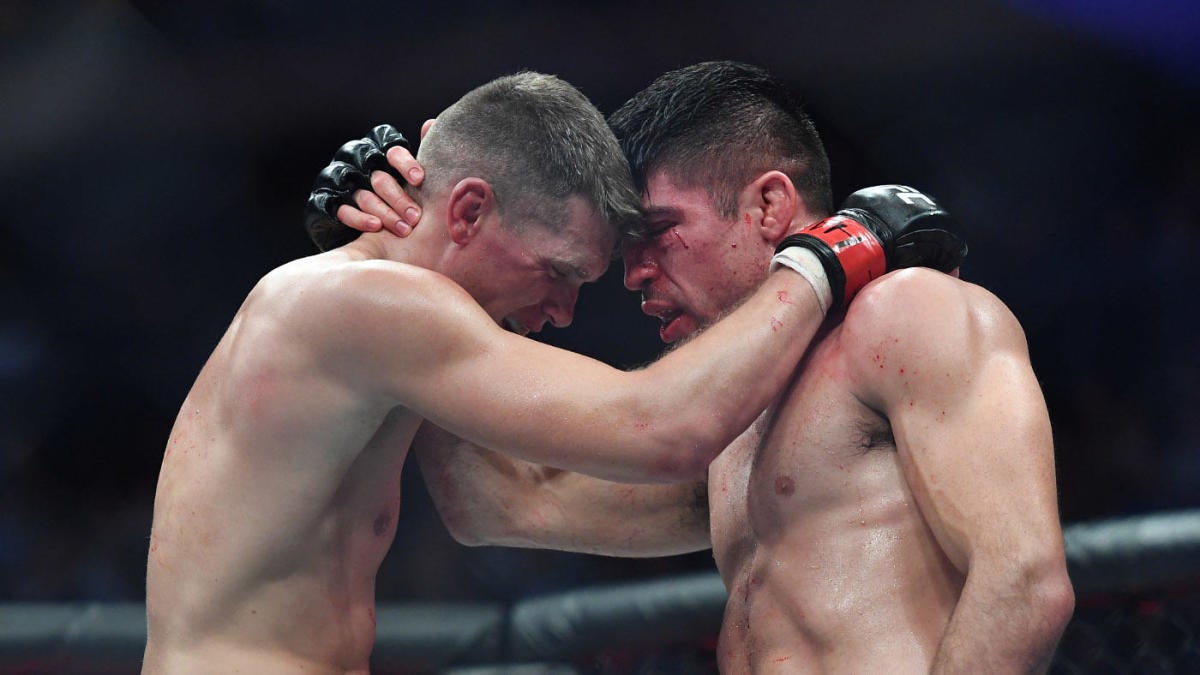 Veterans Win the Night
If tonight could be summed up in one statement, it would be that experience is priceless in the octagon. UFC veteran names getting enormous wins in their career is a joy to fans. Though the core of youth may be strong in the fight game, experience can beat anyone.
Thank you for reading this article, come check out more from Overtime Heroics MMA. Join/start a conversation on our forums. You can also check my latest article out right here.