It was an up and down week for Heat fans that tuned in, but don't panic just yet. The Heatles had a solid few outings before being dismantled by Philadelphia. The question is what went right for Miami in their first two games? What happened against the Eastern Conference powerhouse 76ers? Is this a sign of things to come or just an off shooting night? And how will the Heat rebound from Jimmy Buckets embarrassing return to Philadelphia? We will look at all of this, including whether I can go four for four in my predictions for Miami.
How Miami Dominated Their First Two Opponents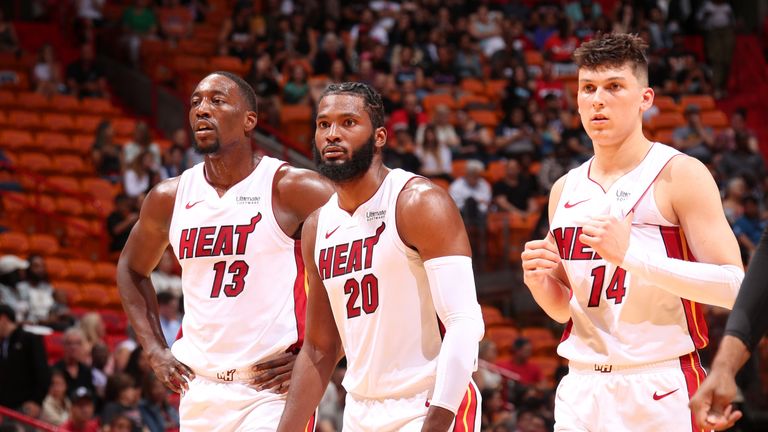 Miami was incredibly impressive at home against a weak Cavaliers team. Heat Nation was introduced to former G League player Duncan Robinson. He provided the Heat a huge spark dropping a career high 29 points. He was joined by six other Heat players who hit double digit scoring. The Heat were strong defensively as well. They held Cleveland to 100 points in a twenty-four point win. Two nights later the Heatles visited Chicago for a battle with Zach Lavine's Bulls squad. Lavine must have saved his energy for the game following this one as he was flat. He shot just 6/14 finishing with 15 points and 3 turnovers. Butler and Nunn also combined for 48 points as the Heat shot 49% from the field in victory.
No Show Versus Philadelphia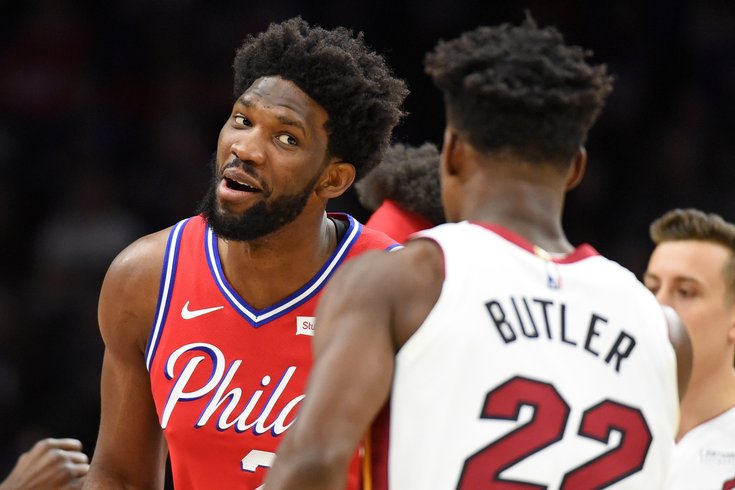 It was a hostile environment for Miami. Jimmy Butler returned to Philadelphia for the first time since leaving in free agency. I expected Jimmy to get Buckets as his name suggests, but he struggled mightily. He finished 4/13 shooting as the Heat were rolled. It was actually former Heat player Josh Richardson who got revenge. It was Richardson's first game returning from injury and he did not disappoint the Sixers fans. He dropped 32 points for Philly as their blew out Miami early. Quite simply the Heat looked inexperienced in a big game situation. They showed little fight, but this team will grow from this loss and shoot much better next time. I wouldn't bank on Miami losing by 27 points when they meet up on December 18th.
What To Expect November 24th – 30th
Tough for people to deny myself as Miami's Oracle based over previous predictions. Granted taking Miami over Cleveland and Chicago is not exactly a hot take. Nor was picking Philadelphia to snap their five game win streak. So what do I expect from Miami this week? Well they should certainly open this week with a win over Charlotte. Miami returns home and will be looking to prove the Philadelphia game was just an off shooting night. They then travel to Houston, where I expect James Harden to have a big night. Miami is just too inexperienced right now to overcome Harden and company. Finally, they return home to take on a dismantled Warriors squad. This will be another up and down week with Miami ending on a high note. Heat Fans will feel much better after they dismantle Charlotte this evening.
Miami will be 13-5 when I write my article next week. As the Oracle of Heat Nation I say Book It!
Have some thoughts on the Heat? Comment below! To see content like this and much more, check out the rest of Overtime Heroics. Be sure to post on the OH forums. Follow our Twitter account @SSBasketballPod & listen to our podcast here.