Thursday night features a matchup between the Duke Blue Devils (9-1) and the Wofford Terriers (7-4). Duke is coming into this matchup on a three-game winning streak, with their last win coming against Virginia Tech. On the other hand, they have not played for thirteen days, so they may be rusty. Duke already has victories over the Kansas Jayhawks and Michigan State but lost to Stephen F. Austin. Duke and the Wofford Terriers are on winning streaks.
Wofford's most noteworthy victory was over college basketball power North Carolina. So what is the keys to victory for both teams? And who do we anticipate will walk out of Cameron Indoor Stadium with a victory?
Duke Blue Devils (9-1)
Project Starting Five
G – Jordan Goldwire (3.3 points, 1.7 assists & 1.5 steals)
G – Cassius Stanley (11.4 points, 4.4 rebounds & 48.6% FG percent)
C – Vernon Carey Jr. (18.5 points, 9.2 rebounds & 2.2 blocks)
F – Matthew Hurt (10.5 points, 3.3 rebounds & 85.7% FT percent)
F – Jack White (3.4 points, 4.3 rebounds & 0.9 steals)
Keys To Victory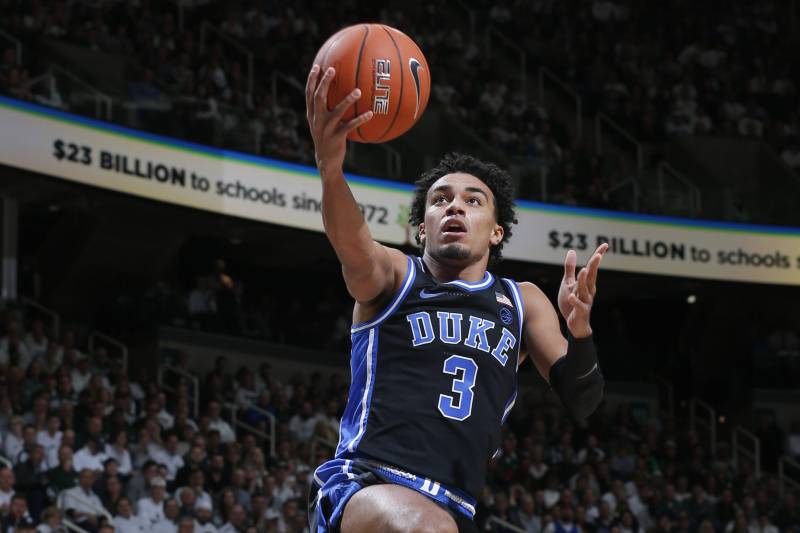 Run Wofford Off The 3 Point Line: The strength of Wofford is their long-ball shooting. They shoot over 25 per game so make them take tough two's. Duke's guard play has been strong all year defensively, so they will need to show up in this game. With no Tre Jones, Duke will need lots from Goldwire and Stanley.
Vernon Carey Dominate: Vernon should be able to feast all night. He will likely be covered by Chevez Goodwin, who is only 6-foot-9 and 215 pounds. Vernon shouldn't have any issues dominating him in the post and on the boards. If the Terriers double him, he just needs to make the right pass and not turn it over. Duke's offense runs through him and he must perform.
Make Their Free Throws: The Duke Blue Devils missed 16 free throws in their lone loss of the year. They are only shooting 68 percent on the year, so when they get to the line they must make Wofford pay. This goes for Wendell Moore and Carey as well since both shoot below the Duke team average.
Dominate the Glass: As mentioned earlier Vernon Carey Jr. must dominate, but so must the other Blue Devils on the glass. Duke averages 41 rebounds per game, compared to Wofford's 28. More offensive rebounds mean more second-chance baskets.
Wofford Terriers (7-4)
Projected Starting Five
G – Nathan Hoover (13.6 points, 4.3 rebounds & 1.7 assists)
G – Storm Murphy (14.5 points, 2.6 assists & 2.3 rebounds)
F- Chevez Goodwin (9.4 points, 5.4 rebounds and 1.6 blocks)
G – Trevor Stumpe (7.8 points, 3.1 rebounds and 2.1 assists)
G – Ryan Larson (3.8 points, 2.7 assists and 1.4 steals)
Keys To Victory
Must Defend Duke Tight: Duke is 10th in the nation in scoring this year at 83.4 points per game. If Wofford wants to stay in this game they will have to keep the score below 80 points. Not only are they on the road, but they only score 75.6 points per game as a team.
Get Hot From 3: Wofford is one of the best three-point shooting teams in the country. They hit 11.2 threes per game and in the hostile environment hitting threes in bunches will silent the crowd. Take them out of the game and you have a chance to upset Duke.
Win The Turnover Battle: Wofford only turns the ball over 11 times per game to Duke's 14. They need to be +3 in that category or better. Also, Wofford scores over 16 points per game off turnovers, so easy points will be needed.
Get Out And Run: Wofford runs a four-guard, one forward set, compared to Dukes two-guard, two forwards, one center lineup. This means Duke will have the size advantage likely all evening. If they can get out and run then Wofford will have a chance to beat Duke up and down the floor.
Prediction
Wofford may have just upset North Carolina, but the upset run ends there. Wofford will have a chance to win this game based on how they hit three-pointers. But Duke is the bigger, stronger and more battle-tested team. Vernon Carey Jr. will likely end up with a double-double, especially with no Tre Jones. Duke wins this one comfortably, despite no Jones and a not 100% Stanley.
Duke 87 Wofford 68
Have some thoughts on this article? Comment below! To see content like this and much more, check out the rest of Overtime Heroics. Be sure to post on our forums as well. Also, follow all of our college basketball accounts below.
Arkansas Cincinnati Duke Florida State Hawaii Kentucky Louisville Maryland Memphis North Carolina Notre Dame Ohio State Oregon Pittsburgh Texas Villanova Virginia Virginia Tech Saint Marys