In the midst of a rebuild, the Cleveland Cavaliers may be on track for a big improvement next season. Does this mean a jump from the bottom tier to the playoff tier? Maybe. Let's take a look at some scenarios from now to next season.
Kevin Love Situation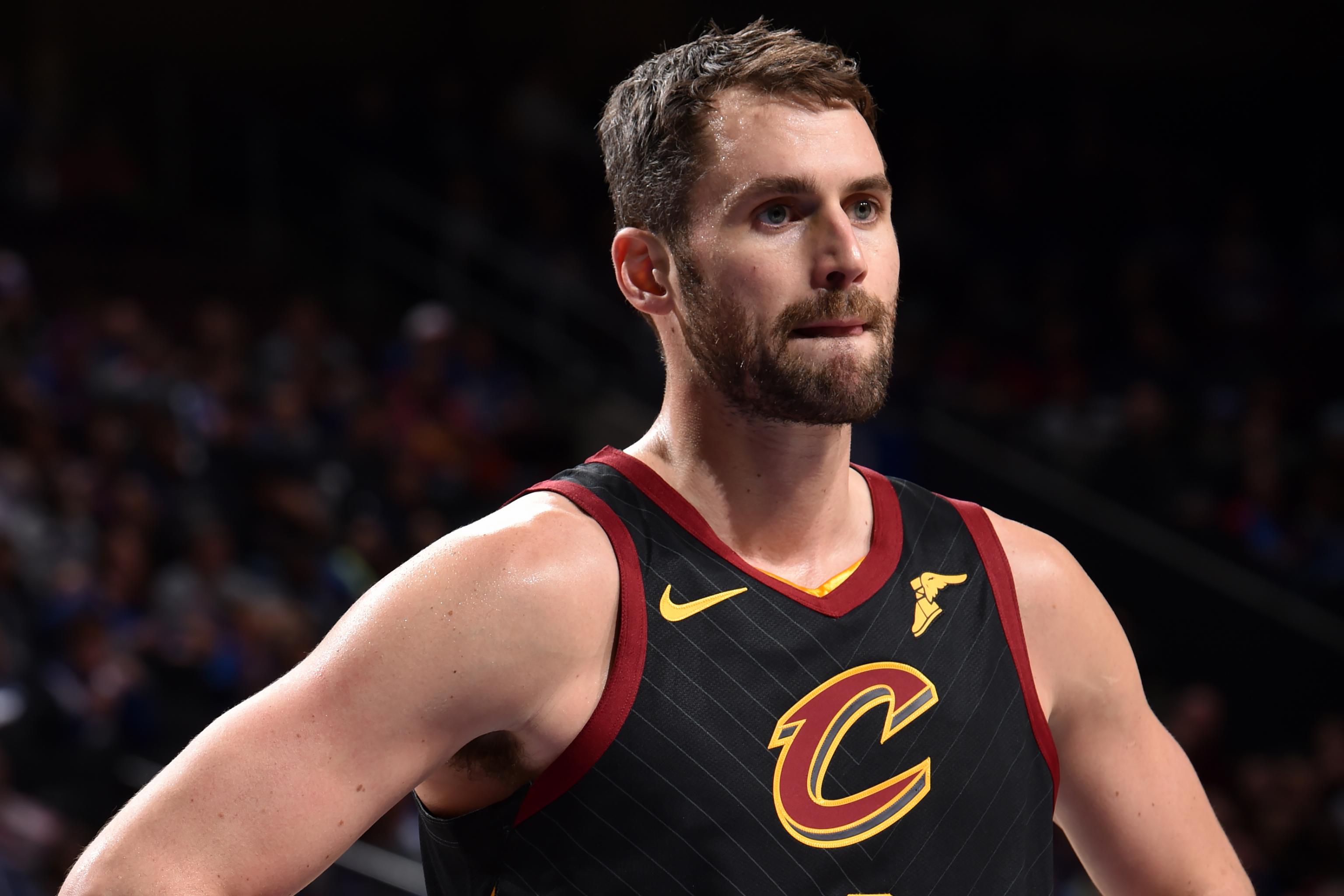 With how it's looking right now, Kevin Love will likely be gone by the trade deadline this year. Now, what will Cleveland get out of this trade? The most likely result will be one or two solid players and a mid-late first round pick. So let's say that the Cavs get a mid tier player and a late first round pick for 2020. This doesn't help Cleveland out much for this season, but we're not worried about this year.
Expiring Contracts
The Cavaliers have five players with expiring contracts:
Let's assume that none of these players will return to Cleveland next year. Thompson, Dellavedova and Clarkson could all be moved at the trade deadline this year, and Knight and Henson will likely be moved on from in free agency. For the three players that may be traded, let's say the Cavs receive a 2021 protected first round pick and another player or two for cap purposes. Getting rid of all of these contracts will give Cleveland about $68.9 million in cap space for the 2020 free agency market.
Free Agency Targets
One of the hardest things for the Cavaliers will be attracting free agents to a rebuilding Cleveland team. The Cavs have had trouble in the past attracting free agents, and without LeBron James, it makes it that much harder. The 2020 free agency class isn't necessarily the greatest. The top names include: Anthony Davis, Brandon Ingram, DeMar Derozan, Otto Porter Jr. and Andre Drummond. Compared to last year's free agent class, and frankly most other years, this class is pretty subpar.
Anthony Davis will likely stay with the Lakers, the Pelicans will match any contract offered to Ingram, and Cleveland likely won't want to offer max money to guys like Derozan and Drummond. This leaves the mid-tier guys who they can get on smaller contracts. Guys like: Bogdan Bogdanovic, Joe Harris, Montrezl Harrell, Derrick Favors, Evan Turner and Hassan Whiteside. Now, are any of these guys in the Cavaliers' plans? Koby Altman likely won't be trying to overpay at the guard position with those spots secured by Darius Garland and Collin Sexton (for now). Does Cleveland push hard to sign a RFA like Domantas Sabonis or Jaylen Brown?
Projected Signings
That leaves us with the veteran big men. Derrick Favors and Hassan Whiteside could serve as cheaper pieces who can serve in the type of role that Kevin Love has right now; to produce and teach younger guys. Evan Turner has the potential to be a great signing for Cleveland. He's a crafty point forward who could help with guard and forward minutes off the bench while teaching others around him. Towards the end of their careers, will they be willing to come to a rebuilding Cavs team? We can't speak for them, but Evan Turner is a former Buckeye, and Whiteside may go to whatever team gives him a chance.
Draft Selections
In our hypothetical situation, the Cavs would have their own first round pick, which is a top ten protected pick after a trade with New Orleans. This pick is projected to be the fourth overall. They'd also have a pick later on in the first round. For our purposes, we'll say they received the first rounder from the Trail Blazers, who are a team in talks for Kevin Love. The Blazers are projected to have the 14th pick in the 2020 draft. Based on the Cavalier's roster in that time, who do they select?
Pick 4
This is an awkward spot for the Cavs, as the best available prospects in this area are guards. This brings up a question: Will Collin Sexton be traded? The Cavaliers have been rumored to be making all players but Darius Garland available in trade talks. Does Cleveland draft a guard for the third straight year with their top pick? Or, does James Wisemen's stock drop after his year long suspension from the NCAA? There are a ton of different situations. But, let's say that Cleveland selects the projected top available player at their pick, which would be Cole Anthony. Yes, another point guard. Koby Altman makes another high risk, high reward pick.
This would likely mean that the Cavaliers would likely send either Collin Sexton or Darius Garland away in a trade before the season, likely Sexton The Cavs add Cole Anthony with their first pick of the draft.
Pick 14
This pick is much easier. The Cavs absolutely need help at center. With Hassan Whiteside there as a projected signing, a rookie center would have his mentor. With this pick the Cavaliers should take Vernon Carey Jr. The Duke center's stock has been rising, and he may not be available this late in the draft. Right now he is the project sixteenth pick. Carey Jr. is a versatile player who could be exceptional after learning from a vet like Whiteside.
Pre-Season Roster
PG: Darius Garland, Cole Anthony, (Small free agent signing, two-way player or a player from Kevin Love/Tristan Thompson trades*)
SG: Kevin Porter Jr., Dylan Windler, (*)
SF: Cedi Osman, Evan Turner, (*)
PF: Larry Nance Jr., Dean Wade, (*)
C: Hassan Whiteside, Vernon Carey Jr., (*)
Other: Collin Sexton (pending trade) Cavs would likely get a solid player and decent pick in return for a young player like Sexton.
Now, is this a playoff team? Probably not. But, it leaves enough cap space for more free agents in the next season. And, this is purely hypothetical and the Cavs may have better luck when this really plays out. This is my most realistic representation for next season, while there are an infinite amount of other situations that could take place. Also, another year means one more year of experience for the young guys on the team.
Let me know what you think on Twitter and on our forums. Check out our basketball section here.