We are winding down with the first round of matchups in our player of the decade series. But this next one is an exciting big man matchup that this writer believes is a 50/50 matchup. The first player is Anthony Davis, the Pelicans great and now Lakers superstar that is great on both ends. He has been elite at his position since he came into the league from Kentucky. On the other side, we have Blake Griffin, the number one pick from Oklahoma. Blake came into the league as a dunker and has expanded his game every single year. But who had the better decade? Let us take a look and see.
Pros of Anthony Davis
Elite Defender: Few can hold down the paint as well as Anthony Davis. He is a career 2.4 blocks per game guy and averages over a steal per game too. Davis led the league in blocks three times and was on the All-Defensive First team in 2018. Throw in two All-Defensive Second team appearances and Davis shows few defend as well as him.
Top-Tier Scoring Big Man: Anthony Davis has been a great scorer since he stepped foot in the NBA. Besides his rookie season, Davis has never averaged less than twenty points per game. He has also developed a three-pointer as well, which just adds to his arsenal. Anthony can score on you multiple ways and just continues to get better.
Awards Galore: Anthony took home a lot of hardware in his tenure in the NBA. He was All-Rookie first team in 2012 and All-Star game MVP in 2017. Davis was named an all-star six times and was named to the All-NBA First Team three times. Anthony is just twenty-six years old, so he is just entering his prime years now. He will continue to collect hardware and this past decade he added quite a bit to his trophy case.
Cons of Anthony Davis
Health Concerns: When it comes to Anthony Davis, his health has always been a concern. Since Anthony Davis joined the league, he has only played more than seventy games twice. While putting up huge numbers is great, players need to be held accountable if they miss games consistently.
Very Limited Playoff Success: Anthony Davis has only made the playoffs twice in his career. This is alarming when a player has more All-NBA First Team selections then times in the playoffs. Of those two appearances, the Pelicans were swept once and made the Western semis once. Playoffs are when it matters and Davis has not gotten it done then.
Doesn't Make Others Better: Power forwards and centers are not expected to facilitate as much as guards. But to only average two assists as the number one option on a team is pretty selfish. Even Griffin averages over four per game in his career. It is a huge knock-on Anthony that he does not get others involved.
Pros of Blake Griffin
Phenomenal Dunker: Blake was a human highlight reel this past decade, dunking on everyone in sight. Whether it was his dunk on Timofey Mozgov or his posterization of Kendrick Perkins, defenders were terrified. Blake also won the dunk contest in 2011, jumping over a car in the process.
All-Around Talent: One thing that is said about Blake Griffin is that he is a well-rounded power forward. He is a career twenty-one point, nearly nine rebounds, and four assist guy. This past year, Blake was a twenty-four point, 7 rebounds, and five assist guy as well. We love to see how Blake's game continues to expand and this past decade he was fun to watch.
Awards Galore As Well: Blake Griffin is also consistently an award winner in the NBA. Griffin is a six-time all-star, 3 time All-NBA Second team and 2 time All-NBA Third team selection. Throw in his All-Rookie First team and Rookie of the Year selection in 2011. Since Blake Griffin stepped foot in the NBA he has consistently been an award winner.
Cons of Blake Griffin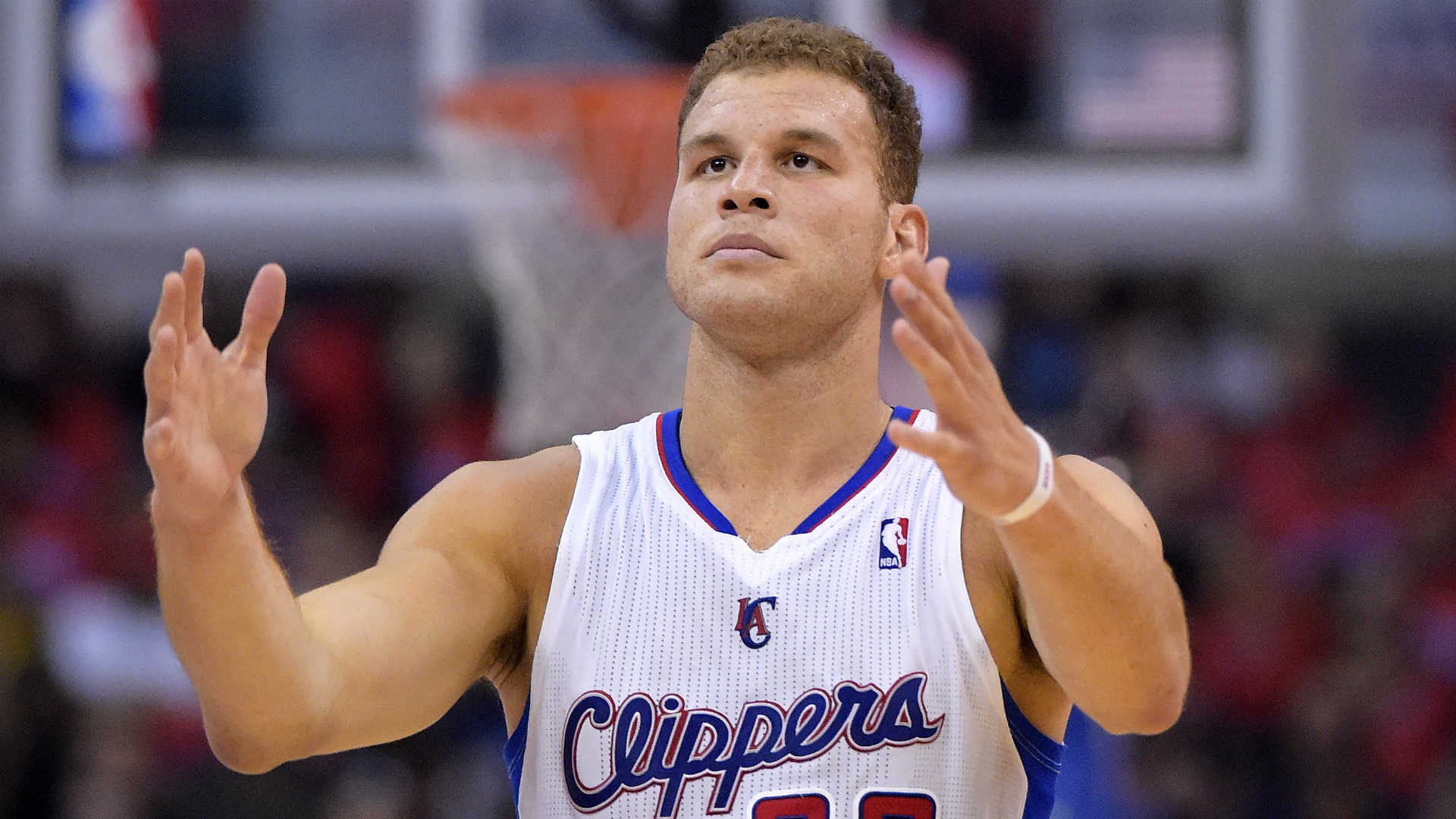 Limited Playoff Success: Blake has the same knock on him that Davis did. Now Blake made the playoffs more times, but he never made it any further. In seven appearances, Blake only got out of the first round three times. None of those times led to a conference of NBA finals. No rings or even conference finals is a bad look for Blake.
Defensively Limited: Blake Griffin has never padded the stat sheet in the defensive categories. He is a career half block per game and just under a steal per game as well. To have the athleticism Blake has and never make an all-defensive team as well shows he could work harder defensively.
Health Concerns: Blake and Anthony are very similar when it comes to missing time. Blake player eighty plus games three of his first four years, but recently he has missed lots of time. In his last five years, he has missed a total of 181 regular-season games. Blake also missed playoff games in his last two years.
Prediction
Anthony Davis and Blake Griffin are both great power forwards for different reasons. Davis has always defended well and his offensive game continues to expand. Griffin has never defended well and his offensive games continue to expand as well. Davis is just entering his prime, but even his best years so far have surpassed Blake's. With neither having any significant playoff success, this writer gives the edge to Anthony Davis. Consistency is great, but to be an all-decade player, you must truly excel at something and Blake Griffin does not.
Follow me on Twitter at @SSBasketballPod for more great content!
Also, be sure to check out the Overtime Heroics Forums page here to join in the discussion!
Head over to our shop to purchase your Overtime Heroics gear here!