We have been waiting for this Saturday since mid-November. On Tuesday, November 12th, the first College Football Playoff (CFP) rankings were released. Over the next four weeks, we saw the playoff picture take form. After week 15, we all knew who was going to be involved in the 2019 College Football Playoff. As Saturday approaches, let us see how our participants earned their spot in the final four. We also will see which two teams advance to the 2019 College Football Playoff National Championship and which two teams will have to wait until next year. The playoff is nearly upon us. As the Black Eyes Peas said, "Let's get it started in here."
Chick-Fil-A Peach Bowl
Semifinal number one takes place in Atlanta at the Peach Bowl. Number one seeded, LSU takes on number four seeded, Oklahoma. Both teams won their conference championship to clinch a spot in the CFP. Oklahoma finished 12-1 with their lone loss coming in week eight, on the road, against Kansas State. Despite the loss, the Sooners triumphed in the Big-12 Championship game over Baylor. LSU concluded 2019 with a perfect 13-0 record. The Tigers are coming off an SEC Championship game win against Georgia.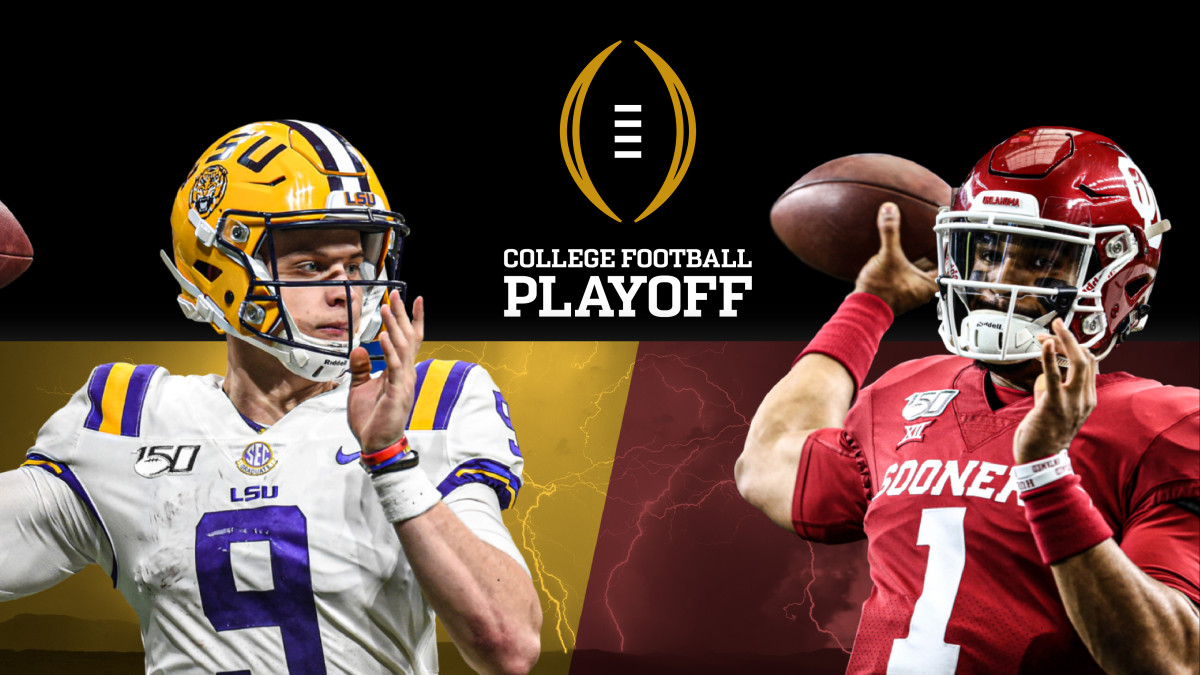 Each team has a game-breaking quarterback that can dictate the flow of the offense. Oklahoma Senior Jalen Hurts leads the attack for the Sooners, while LSU senior Joe Burrow spearheads the Tigers' offensive success. Hurts wrapped up 2019 with 50 total touchdowns. On the other hand, Burrow completed his season with 48 passing touchdowns. If either team wants to have success, it begins and ends with the play-caller, under center.
PlayStation Fiesta Bowl
Semifinal number tow takes place in Glendale at the Fiesta Bowl. Number two seeded, Ohio State battles number three seeded, Clemson. Collectively, these two teams combined to go 26-0 in 2019. Clemson ended their season with a win in the ACC Championship game against Virginia. Ohio State won the Big Ten Championship game over Wisconsin. The Fiesta Bowl likewise features two-star quarterbacks that can make significant impacts for their respective offenses. Clemson features sophomore quarterback Trevor Lawrence, whereas fellow sophomore quarterback Justin Fields highlights Ohio State's offense. Heading into the game, Lawrence has thrown 34 touchdowns in 13 games.
On the contrary, Fields threw 40 touchdowns over his 13 game schedule. The team that expects to be victorious can look to their signal-caller for contributions. Whichever quarterback has the better game puts his team in a position to win at the end of the game.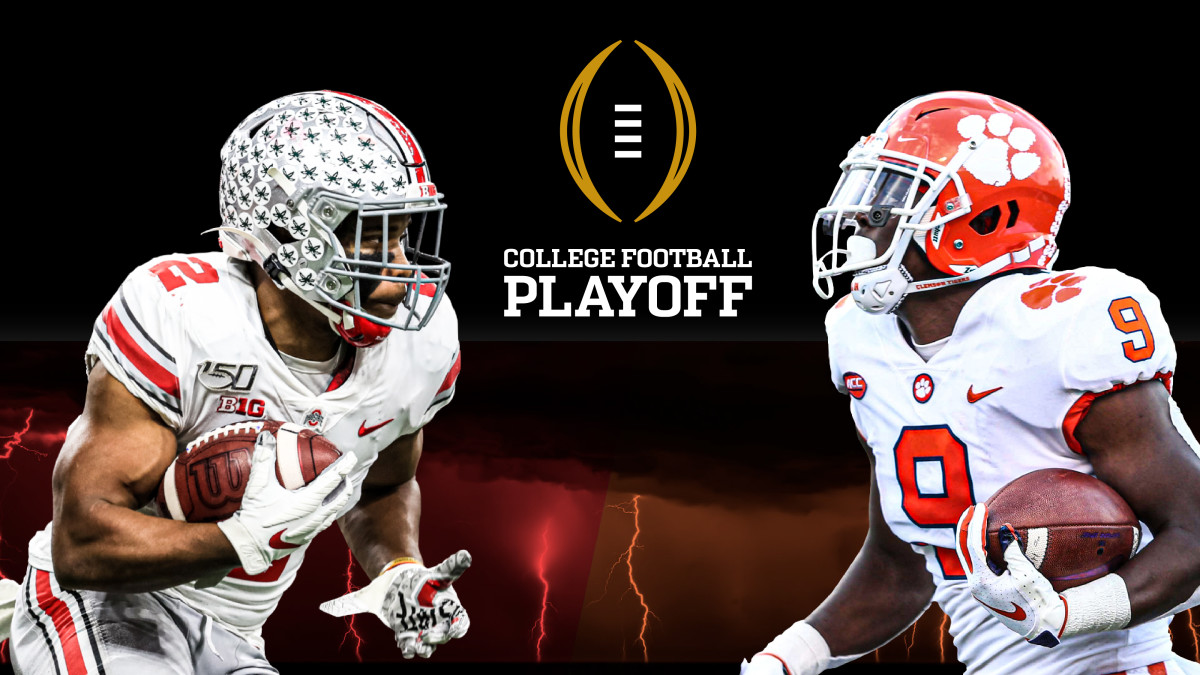 2019 College Football Playoff (Game Previews)
While the quarterback position is the area of focus, many other factors can contribute to a victory on Saturday. The teams that have coaching advantages are Clemson and Oklahoma. Dabo Swinney has won two national championships, and Lincoln Riley is making his third straight appearance in the College Football Playoff. These experienced coaches know what it takes to win in big games, and they hope that carries over to Saturday.
On the field, all four defenses hope to shine also. Both games could come down to the wire, and it might be up to a defense to make the play of the game against the opposing star quarterbacks. The 2019 College Football Playoff looks to bring the audience close and entertaining games, something we have not seen in the semifinals since the 2017 Rose Bowl.
2019 College Football Playoff (Outcome Predictions)
The 2019 College Football Playoff can bring us upsets or what we expect. The consensus is LSU will beat Oklahoma. In contrast, Clemson vs. Ohio State is a 50/50 toss-up. I have heard either team can win, but there does not appear to be a clear-cut favorite. Furthermore, I am not sure which team would make a better headline. You have Clemson looking for a repeat, while Ohio State hopes to win their second CFP National Championship. The best-selling championship game might be LSU vs. Clemson.
I, on the other hand, would like to see Oklahoma vs. Ohio State. You have Jalen Hurts vs. Justin Fields. Two quarterbacks that transferred after losing the starting job at their previous schools. Whatever national championship we get, I am looking forward to an exciting and competitive semifinal Saturday. The time for talking is over. It is now time for action. Let us get it cranked up.
---
Follow me on Twitter for more great content @JayDoug2015.
Discuss this and everything to do with sports at the Overtime Heroics forums!
New designs are dropping in our merch store! Be sure to check out the latest threads!