The Buccaneers capped the season with a disappointing finish, falling to the Falcons 28-22 on Sunday. Jameis Winston might have ended his tenure in Tampa the same way he started it–with a pick-six, pick number 30 on the season. Despite the disappointing offensive performance, the defense made some big plays that give hope for next season.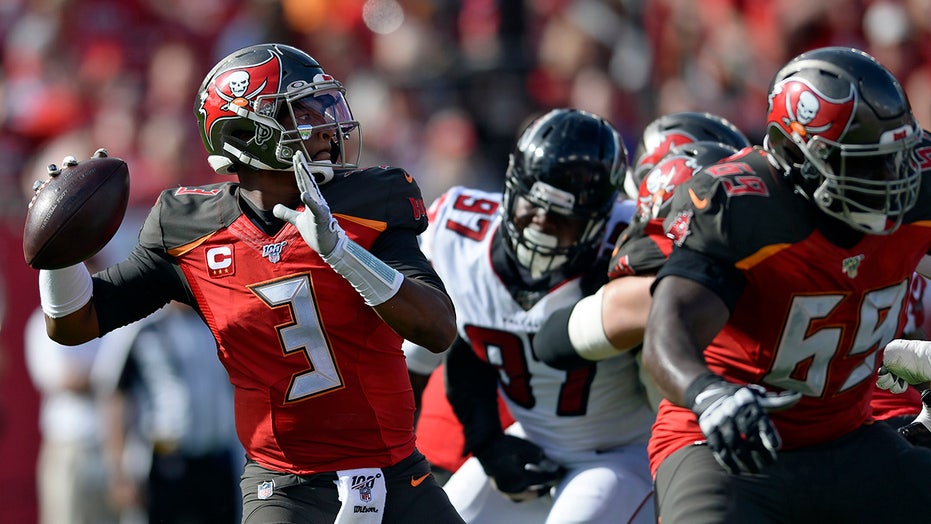 Winston's 30 for 30
Jameis Winston had his 30th touchdown and his 30th pick of the season Sunday, and the internet had a field day. From comparisons to Thanos to 30 for 30-inspired jokes, the memes didn't stop coming. Aside from his balancing act, Winston put together a subpar outing of two touchdowns, two interceptions, and 201 yards in the overtime loss. Coach Bruce Arians have long defended the turnover-plagued Winston, but after Sunday's game, he told it like it was. "There's so much good" Arians remarked, "and so much outright terrible." When asked about Winston's future with the Buccaneers, Arians said that we'll need to wait to get the answer, which will likely depend on the quality of quarterbacks available in free agency and the draft.
After the game, Winston remarked that he's been "ballin'" and that if he eliminates his turnovers he'd be the league's best quarterback. While potentially true, it's quite obviously easier said than done. Winston's career has been defined by poor decision-making, risk-taking, and turnovers. He has a tremendous amount of skill and talent but is a long way off from eliminating his penchant for interceptions.
Shaq Sets Records
Outside Linebacker Shaquil Barrett capped off his breakout season with three sacks, bringing his total to 19.5 on the year. The Buccaneers' offensive line held Chandler Jones without one. Allowing their teammate to steal the sack crown in the season's final hour. His outing yesterday also catapulted him past Bucs' legend Warren Sapp for the most in team history. Barrett added six tackles and five quarterback hits in yesterday's game. Both Barrett and Arians would like the former to stay in Tampa next season. Defensive coordinator Todd Bowles also said he'd be pleading his case to keep the Bucs' front seven together next year, so Barrett's return is likely.

White-Hot
After a lackluster and injury-impeded beginning of the season, Devin White has been on fire during the second half of the season. On Sunday the first-rounder contributed five tackles and a 91-yard scoop-and-score on a fumble forced by Jason Pierre-Paul. White has also taken leadership cues from Pierre-Paul and Ndamukong Suh. In a tweet from December 16, White says he doesn't see this team missing the playoffs again. Obviously that's easier said than done, but White's attitude is encouraging out of a young leader.
Follow me on Twitter for more great content. Discuss this and everything to do with sports at the Overtime Heroics forums! New designs are dropping in our merch store! Be sure to check out the latest threads!