Emerging Star
Alec Bohm, the Phillies prized third base prospect, has quickly emerged through the Phillies Minor League System. The Phillies drafted Bohm with the third overall pick in the 2018 MLB Draft out of Wichita State University. While in college Bohm had a .317 average while hitting 35 home runs and driving in 125 RBI's. Scouts knew his his bat would play at the MLB level but the question was how would his glove play? After being drafted Bohm went to Clearwater Florida to showcase his skills in Rookie ball.
Bohm jumped from A to AA in 2019 slashing a .305 average with 21 Home runs and 80 RBI's. Bohm is an important piece in 2020 with the mindset that he'll be the third basemen everyday. Matt Klentak thinks they have a star for many years to come so would they want to risk trading Bohm? The Phillies have not had a core of homegrown stars since Utley, Rollins, Howard and Hamels. Bringing up Bohm could help with that and add on to the current homegrown young talent on the Phillies roster. Phillies fans haven't been this excited about a first round pick since drafting Aaron Nola in 2014.
Bryant's Baggage
Kris Bryant is one of the best talents in the game today with a ROY, MVP, and a World Series title under his belt. It's easy to say "Yes I want the Phillies to trade for Kris Bryant" but he also comes with contract baggage. Due to service time, the Cubs and Kris Bryant have a grievance issue and they are currently trying to figure out how many more years of club control Kris Bryant will be under for. After this contract issue is resolved Bryant will become a free agent in 2021 or 2022. This is the same reason why the Phillies will keep Bohm at AAA to start the 2020 season. The Phillies want Bohm to see AAA pitching rather than deciding to throw him into the opening day lineup.
Bryant's grievance should be settled by the start of the new year. The Cubs could gain leverage if Bryant gets two more years of club control. Phillies fans would love to see Bryant and Harper coupled up again. The Phillies trading for Bryant will give them a powerful lineup for sure.
Then, with a Realmuto contract extension looming, would the Phillies add more payroll instead of locking up the best overall catcher in baseball? Having flexible payroll is something GM Matt Klentak has stressed multiple times. Meanwhile giving Bryant a $200 million dollar contract with an AAV ranging from 25-30 million a year is something I can't see the Phillies doing. I'd rather the Phillies prioritize their star catcher first before anything.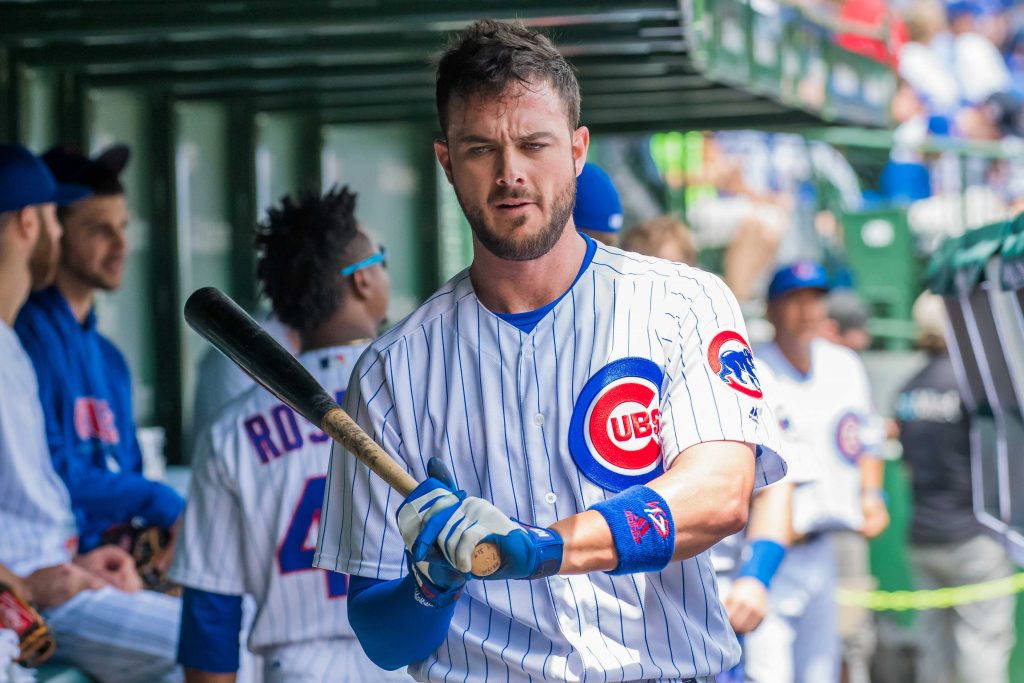 Going all in?
With the Braves, Mets, and World Series champions Washington Nationals all improving, the Phillies might have to go all in. Adding Kris Bryant gives you that star power bat you can plug into the middle of your lineup. Meanwhile, the Phillies need pitching, so in a deal that involves Bryant, the Cubs might want to try and package Lester in addition to dumping more salary and that is something the Phillies might like. Lester is that lefty arm that could bounce back and help the Phillies rotation in 2020. Although the Cubs have been saying their first goal is that they would like to remove salary off their payroll, removing both Bryant and Lester would free up close to 40 million for them.
Going back in the deal the Phillies would need to send Alec Bohm, Jean Segura, and other pitching pieces. Meanwhile the Phillies would be helping the Cubs eliminate salary and also help them receive a top prospect who could take over the hot corner for Bryant in the long run and a consistent major league bat in Jean Segura, who they could plug in at second base everyday. However the deal could look uniquely different with the Phillies taking less salary and adding more prospects. In addition to adding Zack Wheeler and Didi Gregorius this could be the Phillies time to go over the luxury tax and take the next step towards playoff baseball.
Follow me on Twitter @WhiteMike08 for more Phillies content https://twitter.com/WhiteMike08
Come discuss this and much more at the Overtime Heroics forums!
Visit our shop and check out the latest Overtime Heroics merch drops!
Plus, don't forget to follow all your sports news at https://www.overtimeheroics.net/
Be sure to check out our partners at Repp Sports! They offer the first ever crowd-sourced, no carb, no sugar, energy drink called RAZE and much more! Use the link above or add the promo code OTH1 at checkout to get 15% off your order!