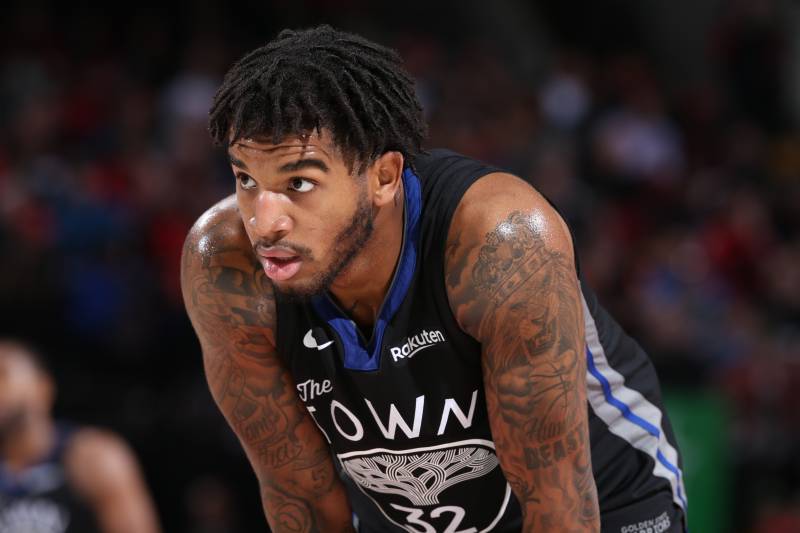 Late Monday night and into Tuesday morning, the Golden State Warriors waived forward Marquese Chriss. The move followed a 111-98 loss to the Kings in Sacramento.
Damion Lee
The decision was made largely to make room for Damion Lee on the 15-man roster. Damion has been performing well for Steve Kerr's bunch, averaging over 10 points a game on a horrific offensive team. Lee, along with Ky Bowman, is on a two-way contract. However, according to Anthony Slater who covers the Warriors for The Athletic, there was an understanding Lee would not see G-League action this season. The two-way contract is interesting. These contracts are attached with 45-day limits. Once a player hits 45, they must either be sent to the G-League or be offered a contract on the NBA roster. Lee's 43rd day was Monday, so this week would presumably be the final days of the two-way deal.
They currently have a 15th spot open, however, their hard cap situation does not allow them to offer Lee even the minimum. So why waive Chriss? His contract is not guaranteed, that's why. Chriss was certainly contributing more than some of the other guys along that Warriors bench. Since his money is not guaranteed though, he becomes the odd man out.
Bouncing Around
Chriss, a former lottery pick, is just 22 years old but has become a journeyman across the NBA. He spent time with the Rockets last season before being shipped off to Cleveland. He beat out Alfonzo McKinnie for a spot with the Warriors back in the preseason, but now he'll have to find yet another home. His next team will be his fifth since being drafted in 2016 to the Suns.
Marquese appeared in 37 games for the Dubs this year, averaging over seven points and five rebounds a night. Despite his release, Chriss feels he has shown what it takes to find a landing spot again in the NBA.
Looking Ahead
The former Washington Huskie took to Instagram last night, stating "God got me!". His now former teammate, D'Angelo Russell, voiced some displeasure with the move in the form of emojis.
It seemed Damion Lee was somewhat promised a roster spot at the start of the season. It's fair to say he's earned it as well. It's still unfortunate to see anyone contributing to this awful Warriors team have to leave.
Lee will likely sit practice the rest of this week so his 44th and 45th days can be used this weekend against the Bucks and Clippers.
Follow me on Twitter at @Noush9602!
Also, be sure to check out the Overtime Heroics Forums page here to join in the discussion!
Head over to our shop if you are interested in purchasing some Overtime Heroics gear here!