To go along with an explosive main event, we have a solid main card to compliment it. Rising stars, old veterans and a rematch between two of the best at 135.
Holly Holm vs Raquel Pennington
For a co-main event, we have a solid rematch here between Holm and Pennington. The first fight was Holm's UFC debut that she won via split decision back in 2015.
Holly Holm
Since that first fight in 2015, Holm's career in the UFC can be described as all over the place. She has literally seen everything. From the absolute highest of highs when she stunned the then-unstoppable Ronda Rousey and etched her place in history with a flawless performance, to a three-fight losing streak that saw her lose the belt to Miesha Tate just a few months later. She then lost two slow-paced decisions to Valentina Schevchenko and Germaine De Randamie. To facing Cris Cyborg, to facing most recently Amanda Nunes last July, Holm has definitely had one hell of a schedule during her UFC run. She made her money off of her striking, but when she started to run into better strikers, adaptation was needed. To her credit, she has tried to do this. Her grappling looked great in a win over Megan Anderson in July of 2018. The definitive Nunes loss probably was her last chance at a title, but she still figures to be a solid contender until the wheels start to fall off.
Raquel Pennington
While Holm has had her wild run in the UFC, Pennington has taken almost the exact opposite approach. She has taken the slow road to the top half of the division. Her game is largely built around her grinding grappling game, with some deceptively competent striking. A win over a half-hearted Miesha Tate earned Pennington a title shot against Nunes. Still, she was clearly overmatched in every area and was mentally broken en route to a 5th round stoppage. While she may not be much of an athlete or much of a finisher, "Rocky" is still a solid contender that can still test a lot of people in the division. After a contentious split decision win over Irene Aldana back in July (which looks great in retrospect), Pennington has been set up with this rematch against Holm.
Verdict
While these two have done a lot since the last time they fought, the dynamic remains pretty much the same. Holm should be faster, more athletic, able to beat Pennington to the punch at will, and able to deny any grappling attempts as well. Unless this is the point where Holm finally starts to fall off physically, this is still her fight to lose 5 years later. The pick is Holm via decision.
Aleksei Oleinik vs Maurice Greene
What is going on here? This is a STRANGE addition to the main card. At the very least, it should make for some dumb fun.
Aleksei Olenik
I can't believe Oleinik is back, or that he's still going. At 42 years old, this will be his 70th pro fight. He has been a marvel of nature. His game shouldn't work, and wouldn't at any other weight. With some sneaky submissions and some deceptive knockout power in his hands, Oleinik has managed to become one of the top heavyweights in the world, though his last two may have finally started to show signs of the wheels coming off. After a one-sided loss to Alistair Overeem, Oleinik was dispatched in 11 seconds by Walt Harris last July, and left with a torn-up knee in the process. Yet somehow, someway, Oleinik is back. This time in an odd matchup against Greene.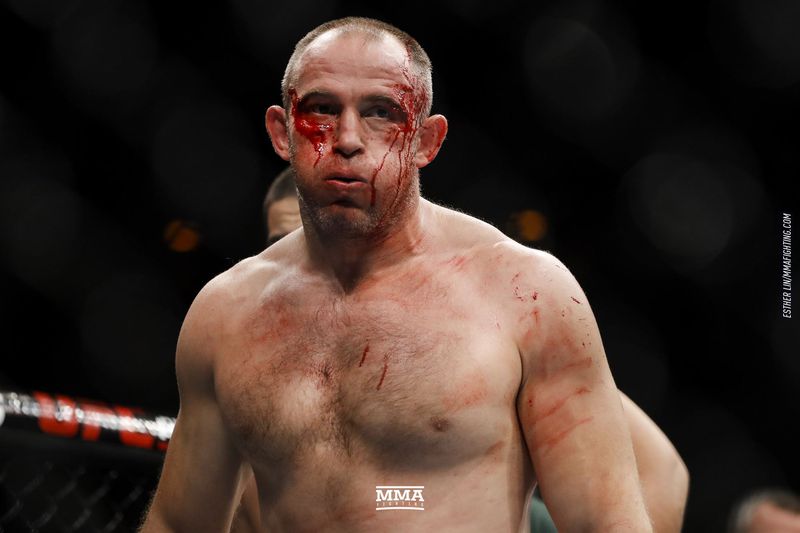 Maurice Greene
Greene is an odd fighter in his own right. "The Crochet Boss" is a massive man. Standing at 6'7 and fitted with some solid athleticism, he has the physical tools to give a lot of people some trouble. However, he does not really take advantage of that reach, throwing things out at random and it somehow would work. That finally caught up to him in October, as Sergei Pavlovich ran through him without much trouble. Greene still does have potential, this fight with Oleinik will go a long way as to showing how much.
Verdict
This is an odd one to call. Oleinik has really started to look his age in his last two, but Greene still is so defensively lacking, that Oleinik could just land a big haymaker and knock him out. This is not a confident pick whatsoever, but Greene should at least have speed on his side, so the pick is Greene via second-round knockout.
Claudia Gadelha vs Alexa Grasso
This fight, on the other hand, should be very interesting and important to the immediate future of these two strawweights.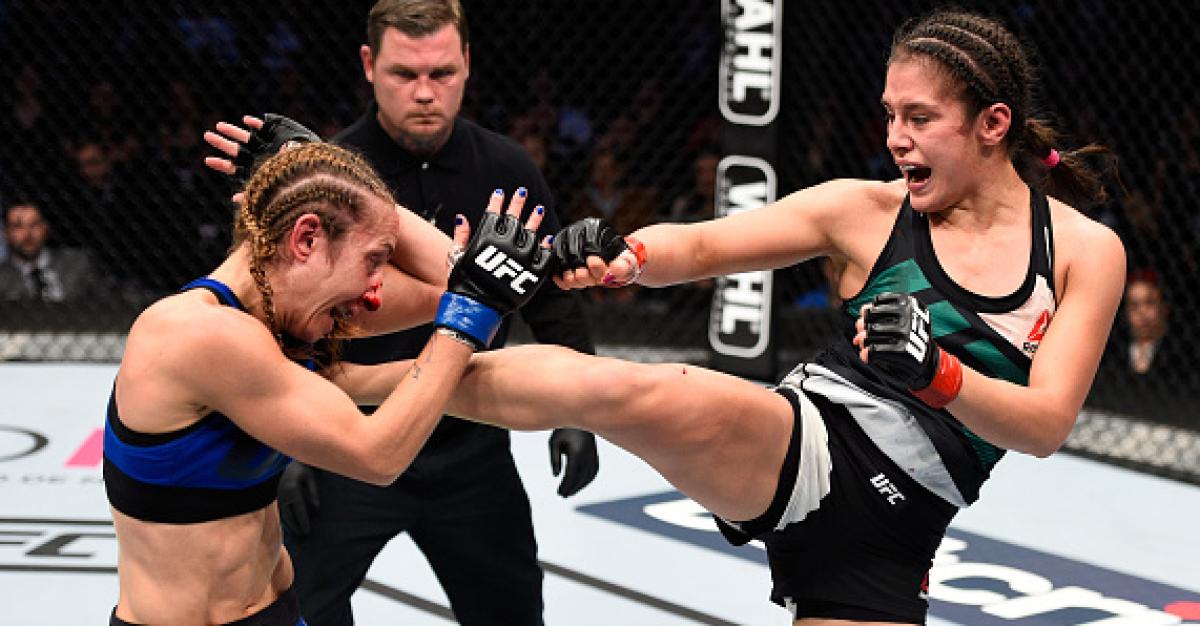 Alexa Grasso
Is this going to be the year where Grasso finally lives up to the potential? Her tenure in the UFC has been tumultuous. After coming in with high lofty expectations, Grasso started off well with a win over Heather Jo Clark in her debut. The follow up against Felice Herrig gave some cause for concern. Grasso seemed much more willing to focus on individual exchanges rather than the whole fight, leading to her essentially giving away the fight against Herrig. Then came a win over Randa Markos, which was as good as a win over the inconsistent Markos is at this point. She was run over by Tatiana Suarez, then sidelined by injuries for the next year and a half.
That layoff may have been the best thing for Grasso in hindsight, as she has looked fantastic in her last two fights. First was a dominant win over Karolina Kowalkiewicz in June, then came a fight in September against Carla Esparza, where she probably should have gotten the nod, but a contentious decision loss there didn't hurt Grasso's stock whatsoever. As a result, she has been set up with another shot to break into the top 10 here against Gadelha.
Claudia Gadelha
Where is Gadelha at, at this point in her career? Initially, she seemed like one of the best fighters at 115 in the world. She dominated everyone with her strong wrestling and grappling game, except for Joanna Jedrzejczyk. Both of her fights with Joanna went the same way, when she could grapple, she would have success, but eventually, her gas tank would fail her and Jedrzejczyk would take over. Things have gotten odd since then. She was able to use that grappling to beat Courtney Casey and the aforementioned Kowalkiewicz without much trouble, then struggled to do much against the raw power of Jessica Andrade. She had a really undeserved decision win over Carla Esparza, gave away the fight through inactivity against Nina Ansaroff, and then controlled a really slow staring contest against Randa Markos. What happened here?
Well, since the Jedrzejczyk fights, Gadelha has mentally seemed all over the place. She is trying to conserve energy at all costs to the point of giving the fight away. Then the next fight, she's blowing her energy trying to grapple at all costs. She comes out with no intention of grappling and just striking, then she tries to strike and has to fall back on her grappling as a failsafe. Gadelha's game is completely broken. It's at the point where you can't know what type of style she's gonna come out with.
Verdict
If Gadelha was mentally where she was pre-Joanna fights, this would be a fight where she could easily control Grasso with her grappling enough to win at least two rounds, then hold on for the decision. Now, especially with Grasso making the leap in her game, this is the Mexican's fight to lose. If Gadelha comes out intending to strike with Grasso, she will get picked apart. If she intends to grapple, Grasso will probably be able to stuff the takedowns well enough to either gas Gadelha out or neutralise the wrestling altogether. The pick is Grasso via decision, but hopefully, Gadelha will figure her game out soon.
Anthony Pettis vs Diego Ferreira
Anthony Pettis
While his days of being a top title level contender are probably over, Pettis has certainly kept to the "Showtime" nickname for the last few years. Fun wars with Nate Diaz and Tony Ferguson and violent wins over Stephen Thompson and Michael Chiesa showed that Pettis is still must-see TV if you love action. This upcoming fight with Ferreira will be arguably his most important in years, as he is in the role of gatekeeper against the rising Ferreira.
Diego Ferreira
Brazil's Ferreira has definitely exceeded expectations so far in his UFC run. Coming into the UFC undefeated, Ferreira was dominant in his first two fights over Colton Smith and Ramsey Nijem. Back to back setbacks to Beneil Dariush and Dustin Poirier showed that Ferreira needed to evolve to continue moving up the ladder. His game has definitely rounded out over the last few years. He's gone from a pure grappler with some deceptive punching power to a much better striker and wrestler, capable of pushing a relentless pace, enough to overwhelm an opponent like he did to Mairbek Taisumov back in September. This fight with Pettis will give Ferreira the chance to extend his winning streak to 6 and break into the rankings.
Verdict
While Ferreira is the betting favorite for this one, I still favor Pettis in this fight. In the last few years, even in defeat, he's never looked terrible. With the renewed focus on violence and going for the finish, Pettis has stayed capable of finishing fights at any second, as he did with Thompson. Ferreira certainly could overwhelm Pettis with Pace and pressure, and that is a possibility, but Ferreira's lack of defense and Pettis's creativity makes me think that he will find a finish at some point, even if it's a come from behind win. The pick is Pettis via second-round knockout.
It's safe to say, that with a main card like this, come January 18th, the MMA fans will be getting their money's worth.
---
Follow me on Twitter at @AMcDonaldMMA and follow us @OTHeroics1 for more great content!
Also, be sure to check out the Overtime Heroics Forums page to join in on the discussion!
Head over to our shop if you are interested in purchasing some Overtime Heroics gear!
Check out our partners at Repp Sports! They offer the first-ever crowd-sourced, no carb, no sugar, energy drink called RAZE and much more! Use the link above or add the promo code OTH1 at checkout!
UFC 246 Main Card UFC 246 Main Card UFC 246 Main Card UFC 246 Main Card UFC 246 Main Card UFC 246 Main Card UFC 246 Main Card