The Buffalo Bills are coming off a playoff 10-6 season. They even had a chance to win their first playoff game in 24 years, narrowly losing out to the Houston Texans. By all measures, it was a successful season. The young franchise quarterback improved in his 2nd year, the previous seasons' offseason additions improved the team, and another draft class contributed on both sides of the ball.
The Bills, however, can't be satisfied and must add to the team. With a reported roughly 81 million dollars to spend this offseason, who and what positions will they target? Today we take a look at free agents outside of the Bills organization, and these five guys should be under serious consideration.
WR: A.J. Green
At 6'4″, Green would add considerable size to a receiver room full of smaller guys. General manager Brandon Beane has shown a great ability to add team-friendly short deals, and Green could fall into that category. Having missed all of 2019 and half of 2018 due to injuries, Green might not get the lucrative deal he seeks. Beane could strike with a one-year prove-it deal. Doing so wouldn't harm the excellent cap situation Beane worked so hard to improve. Green would take the pressure off of what surely will be a high draft pick rookie coming into the team. The Bills will almost surely add a receiver via the draft, but this shouldn't preclude them from adding Green.
OL: Germain Ifedi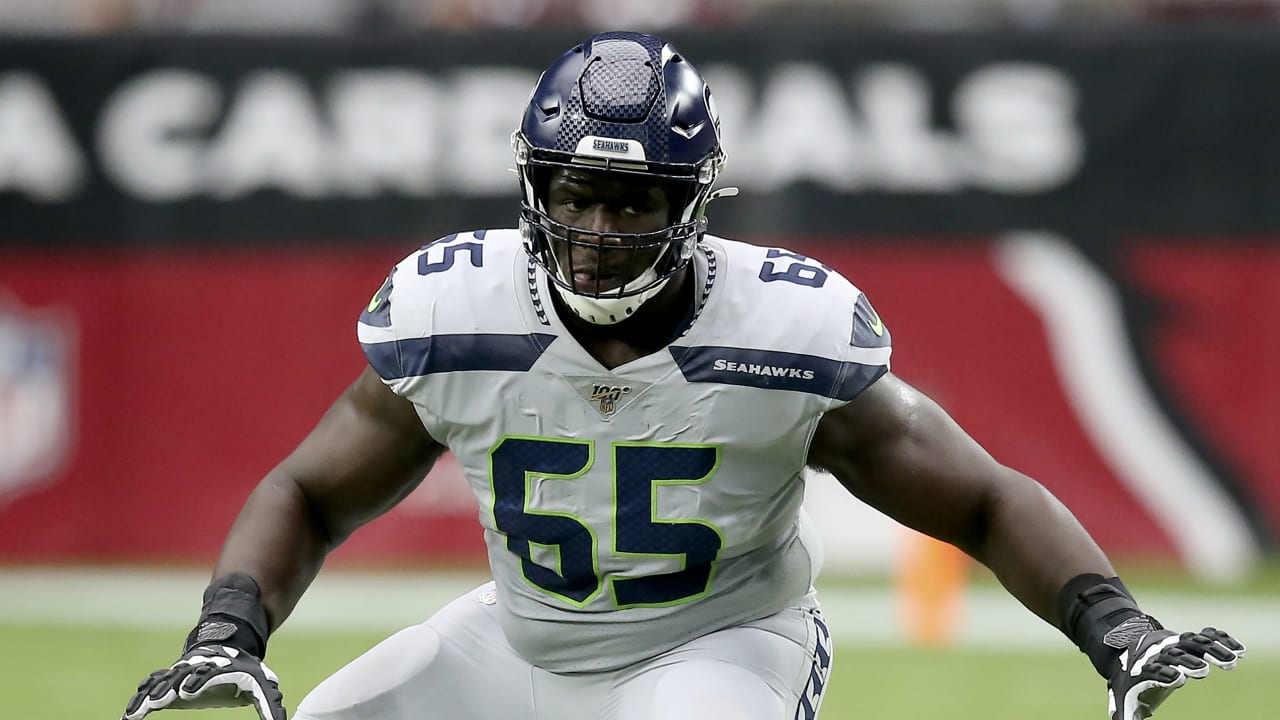 The former first-round pick proved himself quite well in Seattle and should be in high demand. The Bills haven't solved the right tackle position as last year they rotated Cody Ford and Ty Nsekhe. Adding Ifedi would allow them to kick Ford inside to guard where he should be a greater asset. If Ifedi were to beat Nsekhe for the right tackle position, then Nsekhe becomes your swing tackle. At just 25 years of age and coming from a respected organization in Seattle, Ifedi could finally solve the right tackle position in Buffalo.
DE: Yannick Ngakoue
Defensive end is a significant need for the Bills. Jerry Hughes isn't getting any younger, Trent Murphy is entering the last year of his deal, and Shaq Lawson is a free agent. The Bills need a proven rusher, someone the offense must game plan for each week. Hughes has been that guy, but he needs help. At 24, Ngakoue is entering his prime and ready to add to his 38 careers sacks and 14 forced fumbles. He won't come cheap, but the Bills have money, and getting pressure on the quarterback is worth paying a high price. For a defense that is already top tier, this move could put them over the top.
CB: Ronald Darby
Every Bills fan will know this name quite well. Darby, when healthy, is a proven corner in the league. He possesses speed, solid tackling, and jams receivers well at the line. Before you say the Bills traded Darby, that was justified. At the time, Beane was cleaning house to acquire assets to build through the draft. They also needed a receiver after trading Sammy Watkins. Getting a third-round pick and Jordan Matthews was a great move at the time. You can never have enough corners in today's NFL, and Darby could solidify the number two corner position where last year, Levi Wallace and Kevin Johnson shared that responsibility.
QB: Marcus Mariota
Mariota knows he must accept a backup role. If you look around the NFL, there isn't a spot for him to start. Coming to Buffalo gives him one of the best chances to play, given Josh Allen is one electrifying run away from getting hurt. Mariota would also allow the Bills to run the same offensive scheme should Allen miss some time. Week 17 showed that no matter how good of buddies Allen and Matt Barkley are, they have to upgrade the backup quarterback role. Mariota would provide the same veteran presence in the quarterback room as Barkley while improving the quarterback play should his number be called on.
---
Follow me on Twitter for more great content @Lockoftheday1
Discuss this and everything to do with sports at the Overtime Heroics forums!
New designs are dropping in our merch store all the time! Also, be sure to check out the latest threads! 
Be sure to check out our partners at Repp Sports! They offer the first-ever crowd-sourced, no carb, no sugar, energy drink called RAZE, and much more! Use the link above or add the promo code OTH1 at checkout to get 30% off your order!