First off, I'd like to start off this piece by saying Rest In Peace to Kobe Bryant, his daughter Gigi and the others involved in the devastating helicopter crash from two days ago. Our thoughts and condolences go to all of those affected by this event. We've all been impacted by Kobe in some way. He's a legend and brought so many things to basketball and it's culture. He also did so many things for Los Angeles and the rest of the country. We all know his daughter had a very bright future as well. Everyone on the flight was taken from the world much too early. Rest in glory to all.
With that, let's get started. The NBA All-Star starters were announced last week. The captains for the second year straight are LeBron James and Giannis Antetokounmpo. They'll draft their teams on February 6th. I'm here to present my pick for each of these players' best games. We'll start with the Eastern Conference players.
Eastern Conference Players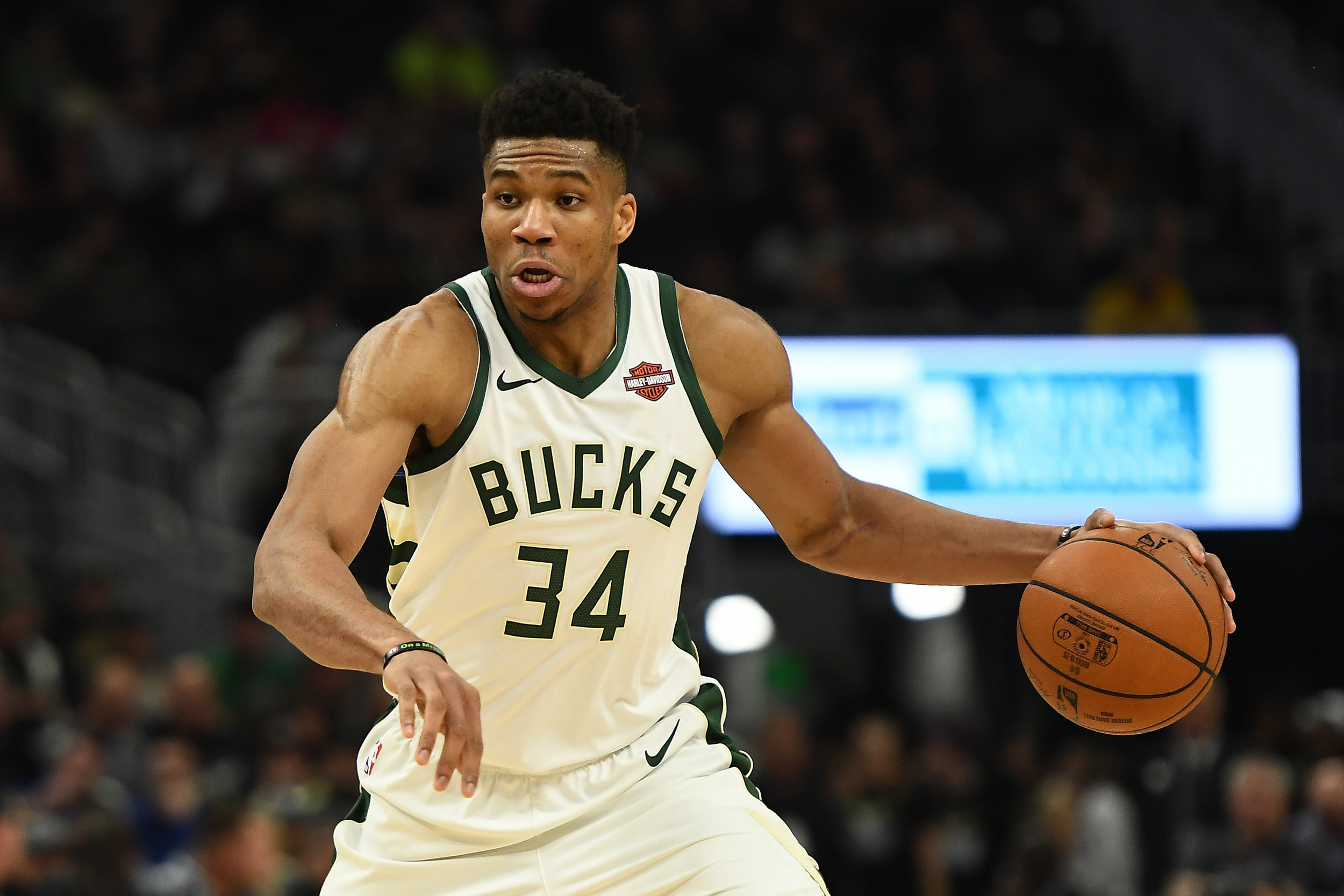 Giannis Antetokounmpo (C)
Giannis' best game came last year in his MVP season. Antetokounmpo dropped a career-high 52 points along with 16 rebounds and 7 assists. He shot 15/26 from the field and 19/21 from the free-throw line. He also had two steals and a block. These numbers were spectacular and Giannis made everything look easy that night.
Trae Young
Trae Young has had a spectacular young career so far. In his second year, he's played even better and averages almost 30 PPG. My favorite game of his and I believe his best came only a few days ago. On January 26th of this year, Young scored 45 points, had 14 assists and won the game in honor of the late Kobe Bryant and his daughter Gigi. It was an amazing game to watch and it really brought everyone together. Young was obviously devastated but played a great game. He said after the game that Kobe was with him. Heartfelt.
Kemba Walker
The first time all-star starter, Walker's best career game was monstrous. Walker scored a career-high 60 points with 7 rebounds. He also finished with 4 steals and 6 made three-pointers. Although this game ended as a loss for his team, we've got to remember he was playing for a much worse team matched up against a good 76ers team. This was just last year in the early stages of the season.
Pascal Siakam
Pascal Siakam is making his first career all-star appearance. It's the fourth year of his career and we've seen tremendous growth from him. Siakam has an expanded role now without Kawhi Leonard by his side. He won the most improved player last year and is a serious candidate to win it again this year. His best game was last year in a win against the Wizards. He scored 44 points and had 10 rebounds and 3 steals to go along. He had an efficient shooting night and really proved some of what he's capable of.
Joel Embiid
All the way back in November 2017, Joel Embiid had a career game. He scored 46 points, which is still his highest in a game. Embiid added 15 boards to make it a double-double. He also had seven assists and SEVEN blocks. What a ridiculous stat line for the big man. The 76ers went on to beat the Lakers that night.
Western Conference Players
LeBron James (C)
This is a very difficult one to choose from. LeBron has played since 2003 and that makes for a lot of games to choose from. There are a ton of young guys that are starting in this year's All-Star game which is quite different than the norm. I decided to go with LeBron's game five performance against the Warriors in the 2016 finals. This was an enormous stat line where James scored 41 points to go along with 16 rebounds, 7 assists, 3 steals, and 3 rebounds. He made 4 threes as well. He was dominant in a game where his team faced elimination. This game was a turning point in the series where the Cavaliers came back from down 3-1 to win their first title. There are some other games we could choose from, for sure, but you can't go wrong with this one.
Luka Doncic
Another young guy on this list is Luka Doncic. It's his second year in the league, same as Trae Young. Luka is considered to be one of the best 20-year-olds ever. He's put up monster numbers so far and seems to be a triple-double machine. He's an all-around player, similar to LeBron. The game I'm going with is from this year when he dropped a 42 point triple-double. He also racked up 12 assists and 11 rebounds. Luka is really proving he's the future of the league.
James Harden
This is definitely one of the easier games to pick out. Honestly, this is one of the better games in NBA history in my opinion. On January 26, 2017, James Harden dropped 51 points, 13 assists, and 13 rebounds. Harden became the first NBA player with two 50+ point triple-doubles in a season. He also became only the third to have multiple in a career. Harden scored 36 in the second half of his historic game. He accounted for 80 of the Rockets' points that night.
Kawhi Leonard
As great as a player Kawhi is, he doesn't have too many games that really "wow" you. He's arguably the best two way player in the league and he's just a pure winner. He always finds a way to win games. The Klaw's best game, in my opinion, was his career-high in points. Leonard took over and finished with 45/6/6. Again, not a ridiculous stat line, but he's a dominant player and you can see the way he impacts the game.
Anthony Davis
The young and dominant Anthony Davis has played many ridiculous games. He's had a game with 10 blocks and he's scored 59 in a game. My favorite game of his is actually the 10 block game on his 25th birthday. He scored 25 fittingly to go with 11 boards and 3 steals. It was truly an amazing game to watch someone play so dominantly. Davis was stellar and played great on both sides of the ball. He's proved that he is one of the best big men and two-way players.
Follow me on Twitter @TShelt23
Also, be sure to check out the Overtime Heroics Forums page to join in on the discussion!
Head over to our shop if you are interested in purchasing some Overtime Heroics gear!
Check out our partners at Repp Sports! They offer the first-ever crowd-sourced, no carb, no sugar, energy drink called RAZE and much more! Use the link above or add the promo code OTH1 for 30% off at checkout!