Greg Olsen is signing a one-year deal with the Seattle Seahawks at $7 million, with $5.5 million guaranteed. Playing with Russell Wilson and contending for a Super Bowl seems to have played a big part in his decision. Greg Olsen is nearing the end of his career and hopes to have one last shot at winning the big game.
Olsen's decision will play a significant factor in free agency with several teams in the market for a tight end. The former Carolina Panther was projected to be worth approximately $5 million a year. Signing a $7 million contract for one year means that he was able to negotiate an agreement that will pay him about 40% above market value.
What Does This Mean For Other Tight Ends?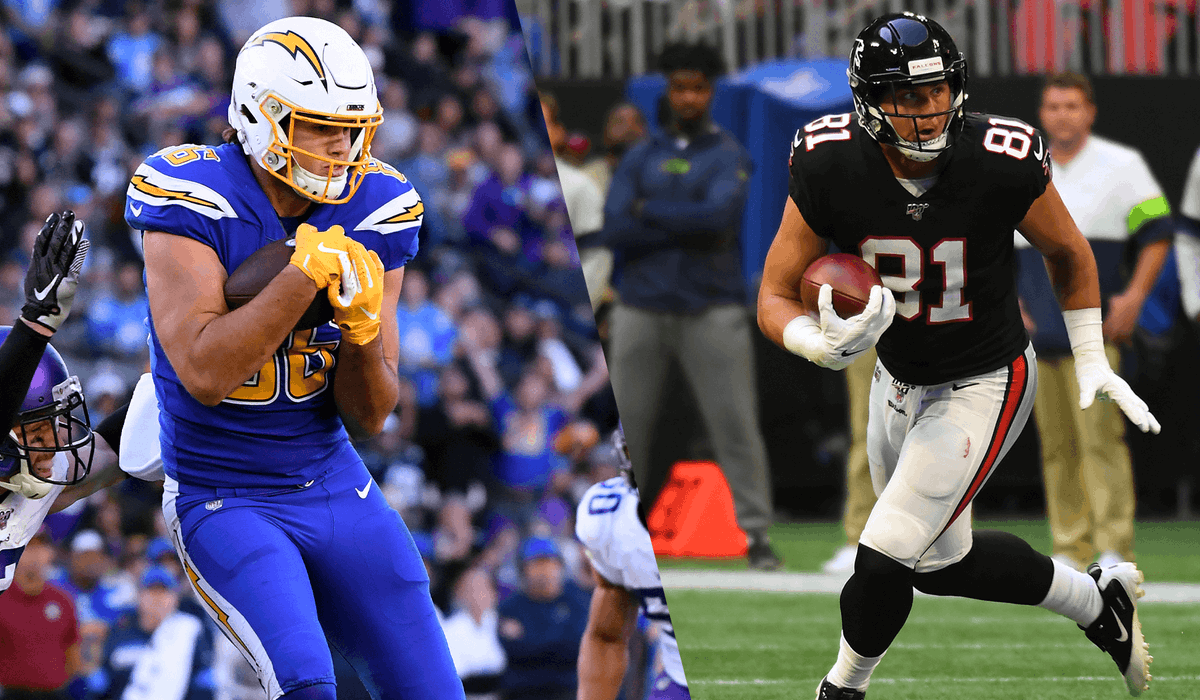 Austin Hooper and Hunter Henry are the top-two tight ends left on the market. Several teams will engage in a bidding war for their talents. Hooper is coming off a career year in 2019 with the Falcons with 75 receptions for 787 yards and six touchdowns despite missing three games.
The market value for Hooper is estimated to be $49.9 million over five years. Those numbers are just below $10 million per season. Hooper could now be looking at a deal worth up to $14 million annually due to the 40% increase of value in the Olsen deal.
Are They Worth The Big Bucks?
There are other options if your team needs a tight end but doesn't possess the cap space. The possibility of adding a player in the draft is becoming more appealing if you can't afford an established star.
Last year we saw two tight ends drafted in the first round in T.J. Hockensen and Noah Fant. We probably won't see any selected in the opening round, but there will still be talent on the board. There are several intriguing prospects at tight end in this year's draft that will be much cheaper. Cole Kmet, Brycen Hopkins, Hunter Bryant, Jared Pinkney, Harrison Bryant, and Thaddeus Moss (son of Randy) are all names to keep in mind. Any of these guys can become the next playmaking tight end in the NFL.
Free agency is getting closer by the day. This off-season seems to be one of the more intriguing off-seasons in recent memory. There will be plenty of franchise changers on the market at different positions that will significantly impact the 2020 season and beyond.
---
Follow me on Twitter @Alex2TheSimpson for more of my content and follow @OT_Heroics!
Discuss this and everything to do with sports at the Overtime Heroics forums!
Be sure to check out our partners at Repp Sports! They offer the first-ever crowd-sourced, no carb, no sugar, energy drink called RAZE, and much more! Use the link above or add the promo code OTH1 at checkout to get 30% off your order!