Prospects and up-and-comers with big dreams came together one more time, for a six-figure contract on Rich Franklin's ONE Warrior Series 10. This card had a giant 15 fights scheduled and there was no shortage of shocks as they all went down.
Rana Rudra Pratap Singh def. Seung Hyun Cho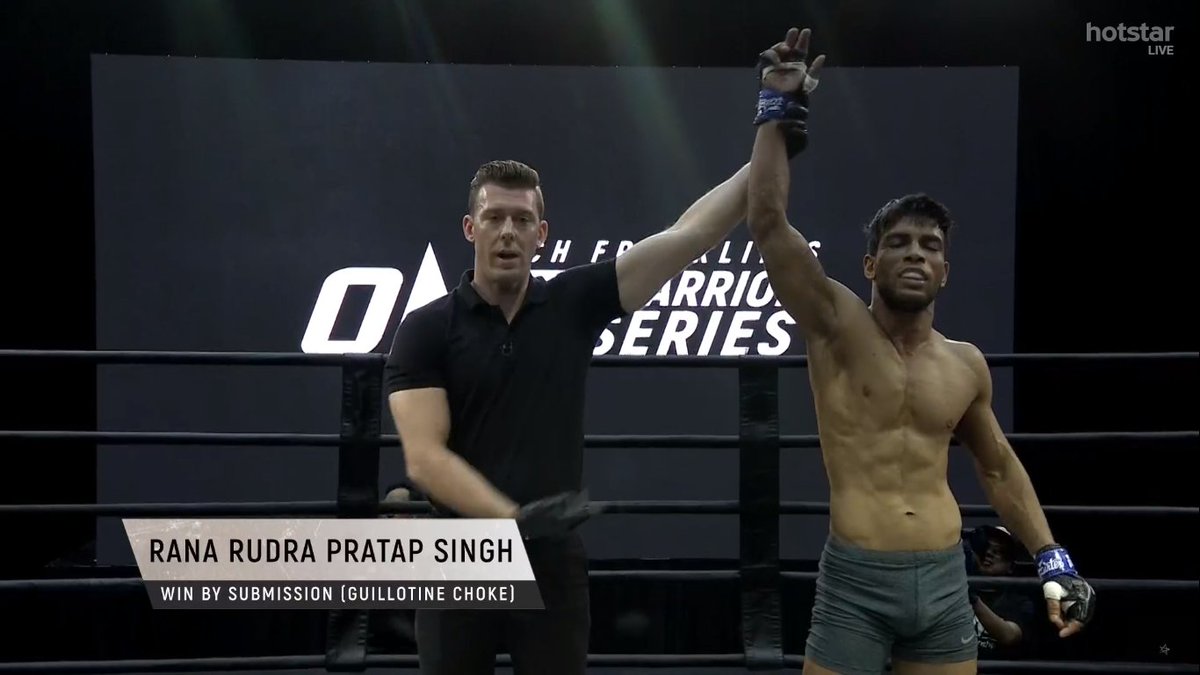 There's nothing much to say about the first fight of the night. The Indian fighter slept his Korean foe half-way through the first round with guillotine choke.
Cho's arm was visibly twitching as the referee moved in to break the hold. Let's hope to see Singh again against stiffer competition.
Shammah Chandran def. Saksit Janhom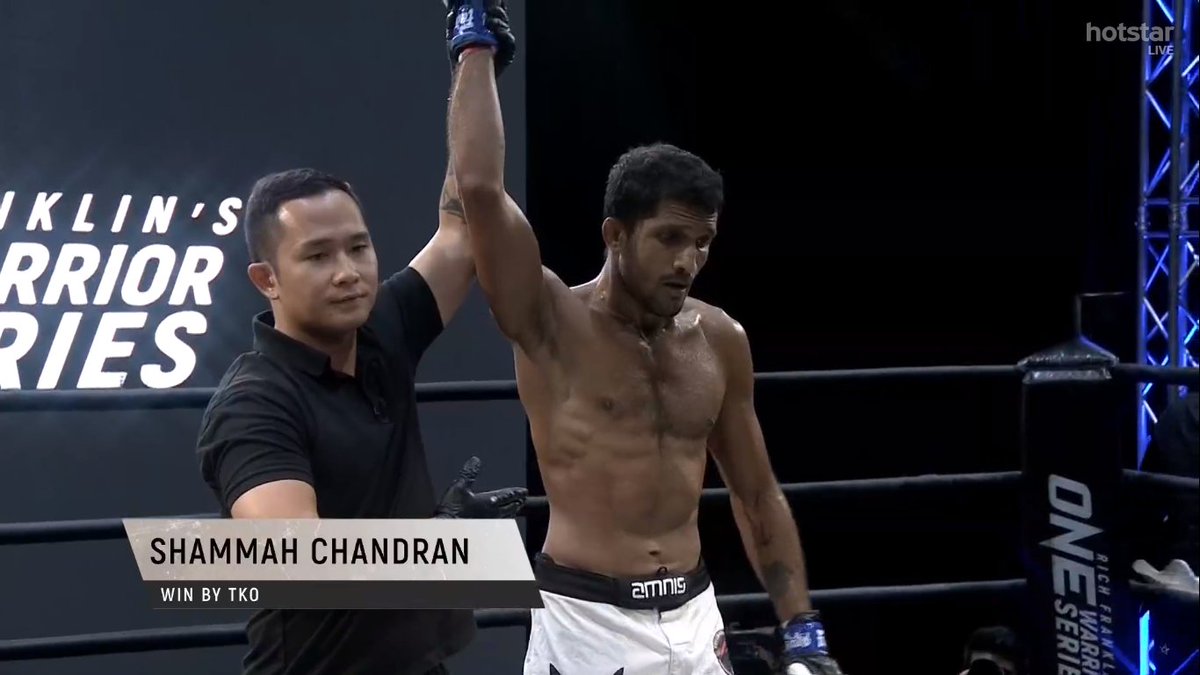 An unfortunate end to Saksit Janhom's night, as he looks to injure either his rib or shoulder on a slam. The pain was bad enough to force him to tap in the first round. Shammah Chandran's win was ruled a TKO.
Irfan Ahmad def. Peter Danesoe
Peter Danesoe drops to 0-2 in his pro MMA career, as Irfan Ahmad used superior wrestling to cruise to a Unanimous Decision win.
This gives Ahmad his second victory in ONE Warrior Series in as many fights. He definitely needs a step up in competition, preferably someone with at least one win on their record.
Manthan Rane def. Joey Baylon
This fight is a classic wrestler versus striker, and the grappler came out victorious. Rane capitalized on Baylon's inexperience on the ground and went for takedown after takedown after takedown.
The fight turned into a grinder that lasted all three rounds, with Rane picking up the win.
Anita Karim def. Marie Rummet
This fight was a story about power versus range and power won. The Pakistani fighter closed the distance from the first bell and battered the Estonian with short hooks and clinches.
Marie Rummet fought back and shows everyone her granite chin, but Anita Karim's attack was too much to handle. In the end, Karim beat Rummet up for three rounds, earning a Unanimous Decision.
Adib Sulaiman def. Susovan Ghosh
Adib Sulaiman lit up Susovan Ghosh, repeatedly landing on the face without much resistance or evasion from the Indian. Even when Ghosh managed a takedown, he couldn't advance his position and the action had to restart on the feet.
That's why when Sulaiman ripped a right hook that sent Ghosh down, the referee stepped in with 10 seconds to go. Even when we could clearly see that it was a flash knockdown, Ghosh was doing near nothing to defend himself on the lead-up.
Marc Grayson def. Rick Alchin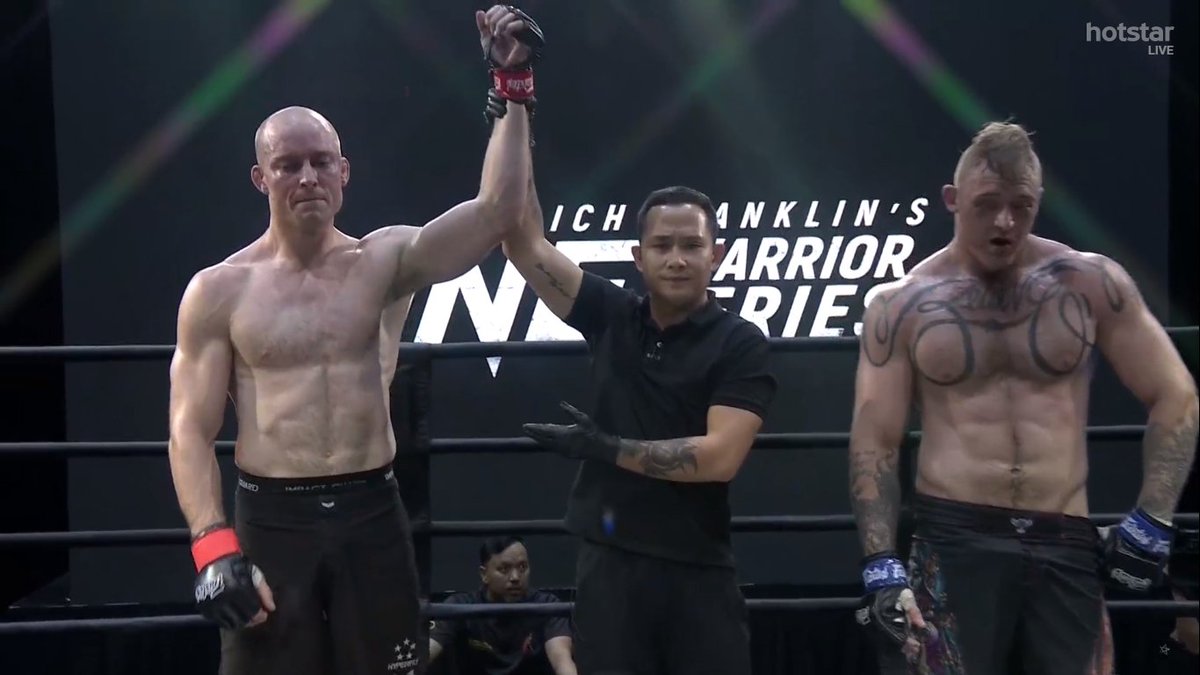 Marc Grayson put his 10-time National Jiu-Jitsu title experience to work, immediately going for a single leg takedown when the bell rung. Grayson was dominant in the first round, but Rick Alchin didn't take that lying down, handily flipping the script in the second round.
It all came down to the third and a series of submission reversals. Alchin had a Darce choke but Grayson slipped out, and after some ground and pound, slipped on an armbar that ended the fight.
Daniel Van Heerden def. Arash Mardani
Daniel Van Heerden may be the future of the heavyweight division. The 110kg South African used smooth sweeps and smothering top pressure as a legitimately scary combination against Arash Mardani.
All of this resulting in a first-round TKO victory.
There was so much activity that it almost looked like a Lightweight fight. If he doesn't get a contract after this performance, I feel sorry for the next man in his next fight.
Kanta Motoyama def. Michael Walker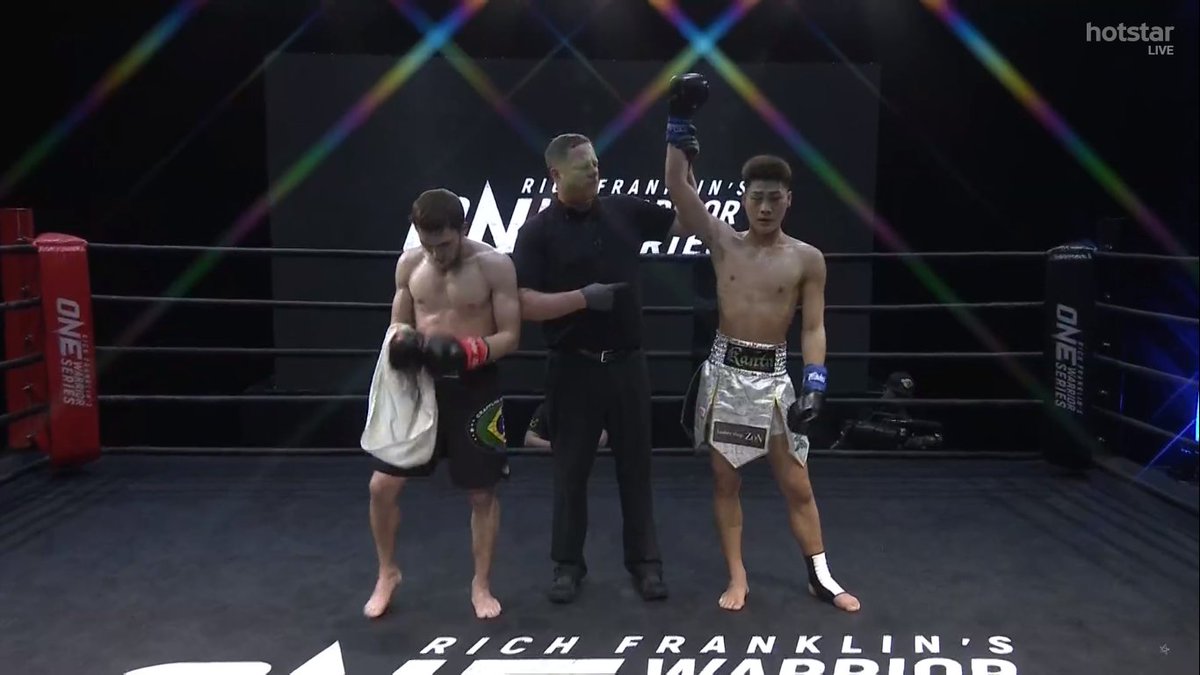 Kanta Motoyama's calm exterior is the story of the first kickboxing match of ONE Warrior Series 10. He measured Michael Walker for all of the first round before turning it up in the second and third.
The 18-year-old put his superior boxing on display, going for straights to the body and explosive flurries en route to a unanimous decision victory.
The fact that this fight went the distance seems to disappoint the young warrior. But he'll have a lot of opportunities to deliver knockouts once he inevitably gets on the big stage.
Mehdi Bagheri def. Koji Shikuwa
Perhaps the most controversial fight of the night. Mehdi Bagheri and Koji Shikuwa were going back and forth both on the feet and on the ground for most of the first round. When out of nowhere Bagheri pulled a Soleus stretch that is as painful as it looks.
Shikuwa managed to break free and survive the round, but there was no doubt that he sustained a hamstring injury as the fight progressed.
In the second round, Bagheri met almost no resistance on his takedowns. Eventually, he got a full mount in the last minute and rained down the ground and pound.
That was at least sixty seconds of Shikuwa getting elbows and fists to the face while the referee astonishingly refused to step in.
The round ended and Shikuwa limped back to his corner where his team wisely decided to do the referee's job and called it.
Sasha Moisa def. Shahzaib Rindh
The newly minted World Lethwei Champion Sasho Moisa displayed his arsenal, giving Shahzaib Rindh all he can handle. The Pakistani wushu fighter tried to bamboozle the Ukrainian with spinning backfists and spinning kicks for most of the fight.
Moisa kept it traditional and after getting instructions to smash the body, he began to break Rindh down. Rindh bowled over at 1:40 in the third prompting a standing eight count.
Moisa, sensing blood, went in for the kill and ended the fight fifty seconds later.
Ryoji Kudo def. Min Hyuk Lee
This is a story of being too tough for your good. There was no question about who was the better fighter, as Ryoji Kudo beat up Min Hyuk Lee for 15 minutes straight to a Unanimous Decision.
Lee looked like he was about to get knocked out late in the first round after eating a head kick but survived to the bell. Survive was all he would do, as his face would resemble more like a horror show with each round.
We probably won't see Lee any time soon because of the damage he received.
Ahmed Faress def. Alan Philpott
In a finish that few saw coming, Ahmed Faress took Alan Philpott down and climbed on his back for a quick rear-naked choke to end the fight.
This should have been the fight that gets Philpott his ONE contract, as he was riding a two-fight win streak in the program coming into ONE Warrior Series 10.
Unfortunately for him, Faress had other plans and is looking to make his own case to be on the big stage.
Byung Hee Lim def. Kieran Joblin
Without a doubt the biggest upset in ONE Warrior Series 10. Byung Hee Lim was a 4.1 underdog against Kieran Joblin and nobody saw him pulling this one out.
True to expectations, Joblin controlled most of the fight with clinches, takedowns and top control. He was even threatening a rear-naked choke, similar to what Faress did in the prior fight.
When all of a sudden, Joblin looked like he slipped on his own sweep attempt. This gave Lim the opportunity to land the biggest of all Hail Mary lefts that legitimately stunned Joblin. Lim jumped all over him and the referee didn't have a choice but to wave it off.
Perhaps even Lim could hardly believe what just happened, as he almost broke into tears after getting his hand raised.
All in all, if you like wrestling and upsets, then ONE Warrior Series 10 is the perfect card for you. This event definitely created some instant favorites that he'll hopefully see on the ONE stage sooner rather than later.
---
Follow me on Twitter at @BjornPossel and follow us @OT_Heroics for more great content!
Also, be sure to check out the Overtime Heroics Forums page to join in on the discussion!
Check out our partners at Repp Sports! They offer the first-ever crowd-sourced, no carb, no sugar, energy drink called RAZE and much more! Use the link above or add the promo code OTH1 for 30% off at checkout!