This article is the first in a series revealing the 100 players who comprise the newly-established Golden Hall. For more information, please read this explainer.
Bob Gibson
In 1969, major league hitters improved their collective batting average, on-base percentage, slugging percentage, and runs per game from the previous season. Pitchers saw a corresponding rise in their earned run average (ERA) and walks plus hits per inning pitched (WHIP). The primary reason: MLB's decision to lower the mound after "The Year of the Pitcher."
No one personified that season more than Bob Gibson. With a 1.12 ERA and 0.853 WHIP, Gibson was almost literally unhittable. Even with a newfound mound, the Nebraskan maintained his dominance with a 2.18 ERA and 1.102 WHIP.
Relying exclusively on a fastball and slider, Gibson intimated the National League into submission. He broke bones, struck out all-stars, and won two Cy Young awards. With the 29th-best wins above replacement (WAR) of all-time, Gibson is an obvious choice for the Golden Hall.
Sadaharu Oh
In 1995, a rookie by the name of Hideo Nomo took the mound for the Los Angeles Dodgers. But this particular pitcher was not a typical rookie. Nomo wowed the league, leading in strikeouts and sporting a 2.54 ERA on his way to Rookie of the Year honors. However, it was his origin that truly set him apart and tells a larger story. The 27-year old already had five seasons of experience under his belt with the Osaka Buffaloes of Nippon Professional Baseball. Nomo's success opened the door for more Japanese stars to join MLB, including Ichiro Suzuki, Yu Darvish, Hideki Matsui, and many more.
For the preceding 59 years, Japanese players were effectively barred from competing in America. Yet, they maintained high-caliber leagues that featured the best players of a nation of more than 100 million people (plus the millions of Taiwan and Korea). These leagues undoubtedly produced players who could have starred in MLB had they been given the chance, and none more so than Sadaharu Oh.
The Taiwanese national struggled in his first NPB season before learning from his mistakes and the instruction of legendary hitting coach Hiroshi Arakawa. In 22 seasons, Oh belted 868 home runs, a feat unmatched in all of professional baseball. He did this alongside 2,170 runs batted in (RBI) and 2.390 walks. He slashed .300/.446/.634 in his career. Oh set the single-season NPB record with 55 home runs (in only 140 games). Oh's achievements and talents should be hard to understate, even if they routinely are by North American baseball fans.
Mariano Rivera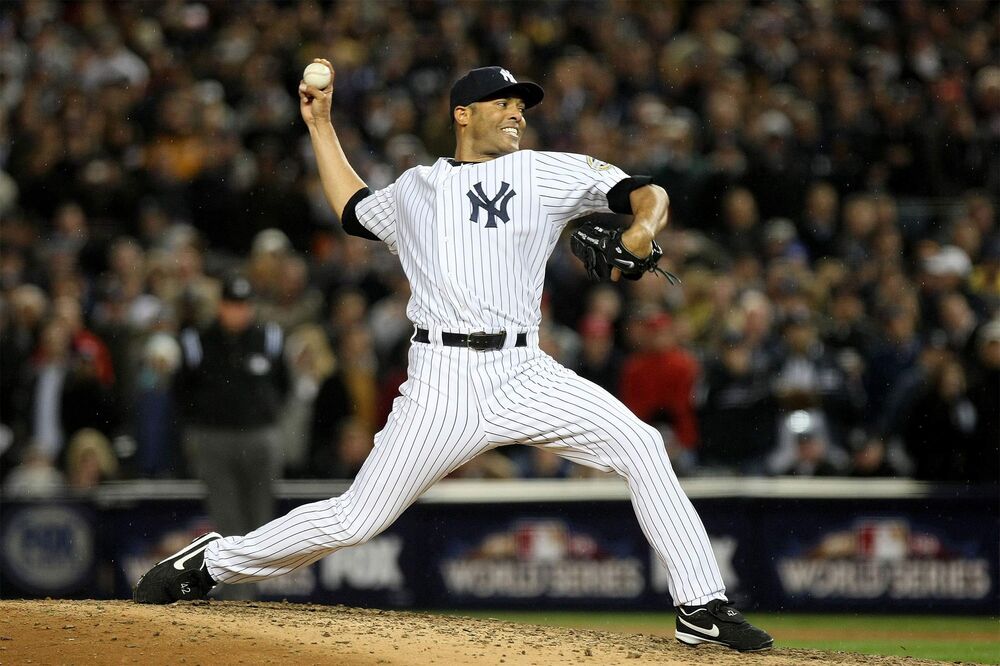 For 19 seasons, trailing opponents tried every way they could to score in the eighth inning against the Yankees. They knew that if they failed, Mariano Rivera would be coming off the bench in the ninth. So perhaps it is fitting that the cut fastball-throwing Panamanian finds himself on the Golden Hall Bench.
The thirteen-time all-star is the career leader in saves (652), many of which were amassed in the offensive-heavy era of the late 1990s and early 2000s. His stats speak for themselves: 2.21 ERA, 8.2 strikeouts per nine innings (K/9), and an all-time leading 205 ERA+. Yet, his most poetic and persuasive mark must be his career WHIP of 1.000. Through sheer force of will, Rivera allowed a single solitary baserunner per inning. With that level of domination, it is little wonder that the Yankees claimed seven pennants in his stellar career.
Warren Spahn
Warren Spahn has long held a special place in my heart for his physical resemblance to my grandfather. But it is his remarkable career that led voters to select him for the Golden Hall.
The Boston and Milwaukee Braves lefty dominated the National League. Spahn recorded 2,583 strikeouts on his way to a lifetime 3.09 ERA and the 1957 World Series title. He placed in the top ten for the season in the majors in ERA 8 times, WHIP 10 times, K/9 3 times, and WAR 12 times. These stats prove that Spahn lived by his saying, "Hitting is timing. Pitching is upsetting timing."
Dorothy Kamenshek
The inspiration for Geena Davis's Dottie Hinson, the real-life Dottie Kamenshek wowed crowds and put up Golden Hall-worthy numbers over a most impressive AAGPBL career.  The lefty twice led the league in batting average and set the lifetime league career mark. She was renowned for her plate discipline, striking out only 81 times in 3,736 at-bats.
A speed demon, Kamenshek swiped 657 bases in just ten seasons. With a deft glove praised by her fellow first base star Wally Pip, Kamenshek led her Rockford Peaches to four championship titles. Her talent was likely unmatched in the AAGPBL, and she appropriately earned her inclusion in the Golden Hall.
Ralph Kiner
A true student of the game, Ralph Kiner regaled New York Mets fans from the announcing booth for more than 50 years after a relatively short playing career. Over just ten seasons, the left fielder posted 369 home runs and slashed .279/.398/.548 with a career OPS+ of 149. These numbers were made possible after Kiner gained greater discipline at the plate. With instruction from fellow Pirate Hank Greenberg, the right-handed hitter would transform Forbes Field's Greenberg Gardens into the equally alliterative Kiner's Korner.
Harmon Killebrew
Though his nickname may have been preordained by virtue of his surname, "The Killer" certainly earned the moniker over a 22-year career. The Idaho-native was descended from sturdy stock, with a grandfather supposedly known as the strongest man in the American Army during the Civil War. Killebrew made a very gradual break into the big leagues, appearing in fewer than 50 games per season in his first five years. His breakthrough campaign came in 1959, as he belted a league-leading 42 home runs while sporting a .870 OPS. Making up for lost time, Killebrew placed in the top ten in key offensive categories on multiple occasions: OBP (5 seasons), home runs (10), OPS+ (9). With 579 career home runs, the Killer ranks twelfth all-time.
Tom Seaver
All glory fades and all memories are forgotten. This sad reality is one some of us must confront even before our own demises. It is only through documented history that the living can discover the greatness that once was. In the accumulated statistics, written accounts, and recorded videos, baseball fans today and in the future can know the player they called Tom Terrific.
In a career spanning 20 years, Seaver finished with a 2.86 ERA and 3,640 strikeouts. His career WHIP is good enough for 39th best of all-time. But it is with sabermetrics that one can see just how great he truly was. By the defining wins above replacement statistic, Seaver is the seventh-best pitcher of all-time.
Hank Greenberg
In an era when Jews were stereotyped as physically weak, persecuted, and oppressed, the Hebrew Hammer struck back. Hank Greenberg became an offensive powerhouse on his way to two World Series titles and defeating the fascists in World War II.
Greenberg was a person of duty who regularly put his values first. Despite being in the prime of his career and offered an official opportunity to avoid service, Greenberg answered the call twice to serve in the American military. And in 1934, with the Tigers chasing a pennant, he made the difficult decision to observe Yom Kippur and miss a meaningful game.
With so many years lost to war, it is best to focus on single-season stats to comprehend Greenberg's greatness. While there are many seasons from which choose, 1938 stands out. He blasted 58 home runs while walking a league-leading 119 times and slashing .315/.438/.683. Twice an MVP and three more times nearly so, take the time to review his stats, and you will quickly see why this player made the Golden Hall.
Martin Dihigo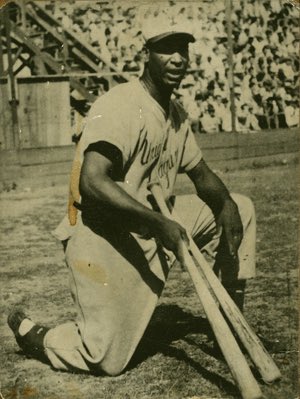 "El Maestro" may very well have been the best ballplayer of all-time. The righty not only hit for contact and power; he pitched with dominance in four leagues. His feats were so unmatched that he earned induction to the American, Cuban, Dominican, Mexican, and Venezuelan Halls of Fame.
Martin Dihigo bested competitors en route to championships, batting, and pitching titles in each of these countries. His exploits earned praise from contemporaries like Johnny Mize, Buck Leonard, and Minnie Minoso. He played baseball year-round, featuring as a star in Caribbean winter leagues and American and Mexican summer leagues.
With a versatility that puts Shohei Ohtani and Babe Ruth to shame, Dihigo excelled at every position. He logged more games in right than any other but spent significant time in the middle infield positions. He slashed .319/.396/.533 for his career. Dihigo's single best season was arguably in 1938 with the Veracruz Red Eagles. In that championship season, Dihigo threw for a 0.90 ERA and hit for a league-leading .387. It is statistics like these that enabled El Maestro to transcend to become "The Immortal".
---
Follow me on Twitter at @GoldenHalloFame for more of my content!
Come discuss this and much more at the Overtime Heroics forums!
Visit our shop and check out the latest Overtime Heroics merch drops!

Be sure to check out our partners at Repp Sports! They offer the first-ever crowd-sourced, no carb, no sugar, energy drink called RAZE and much more! Use the link above or add the promo code OTH1 at checkout to get 30% off your order!