The Browns have the number ten pick in the 2020 NFL draft and plenty of options to choose from. The apparent needs for this young team fall on the offensive line and at safety. They could also take a look at linebacker if a certain talented one somehow is still on the board. Simmons will likely not be available at ten, so we will focus on three more realistic options for the Browns.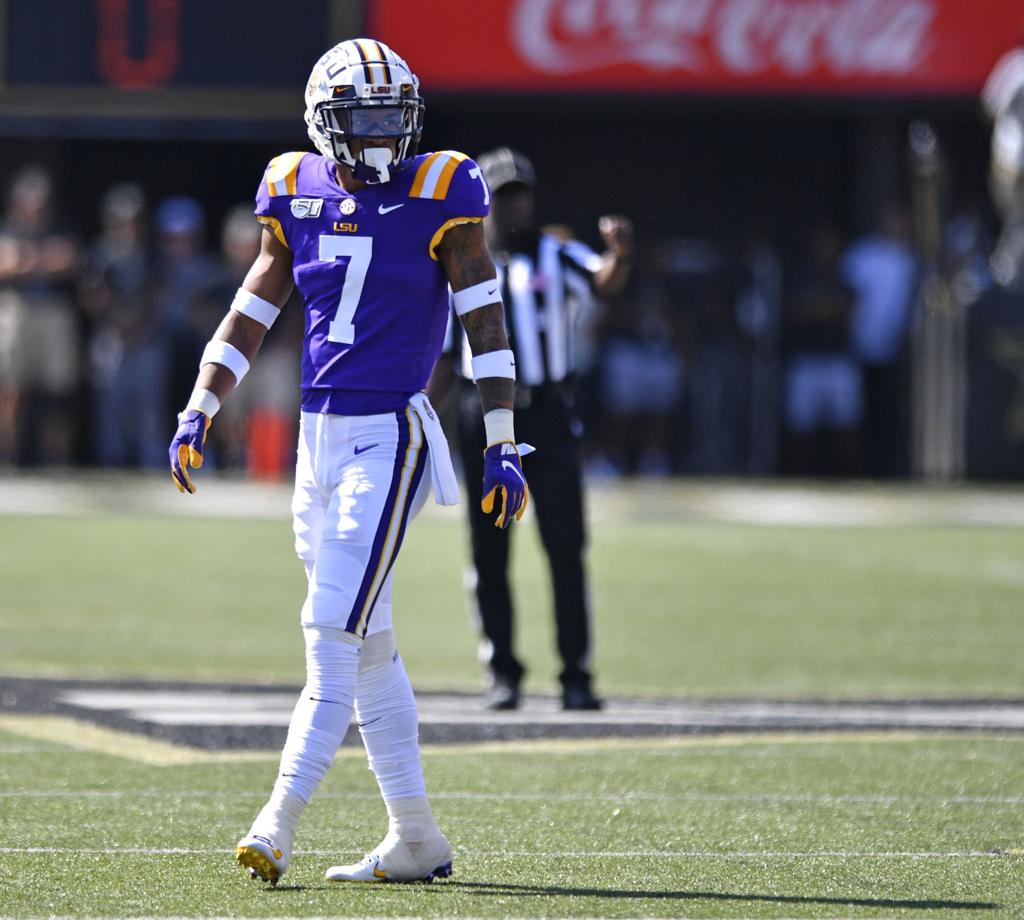 "Delpit is a guy that you can use as the last line of defense and not think twice. He's great in the box and even better when given the freedom to go and make plays. He's always near the ball and it seems to come naturally. With a few pounds added to his tall frame, Delpit can be an all-pro caliber safety for a long time."
"Some players are so good they jump out at you even when you are studying other players for another draft. That was the case with Delpit in 2018, as he was impossible to miss when watching LSU. The fast and physical safety was all over the field for the Tigers, commanding viewers to take notice. He totaled 74 tackles, 9.5 tackles for a loss, five sacks, nine passes batted and five interceptions that season. Delpit showed an excellent combination of size and speed to be a difference-maker at safety in the professional ranks. His impressive high-quality play to go along with his skill set had NFL teams thinking he had top-20 potential for his draft class."
"Grant Delpit was one of the SEC's most dynamic defensive playmakers across his final two seasons in Baton Rouge, earning First-Team All-SEC recognition in consecutive seasons, unanimous All-American honors and claiming the Jim Thorpe Award in 2019 as the nation's best defensive back. Delpit brings a lot to the table and he projects favorably to becoming a high-impact safety in the NFL."
"He's versatile, physical, urgent, smart, athletic and his skill set is perfect for matching up against the pace and space present in today's NFL offenses. Tackling has been a notable wart in Delpit's film but he improved considerably in 2019, playing with more control and wrapping up with more consistency. Delpit's presence will make an NFL scheme more multiple and there just isn't anything he can't do on the field. He has the upside to become one of the best players at his position by Year Three with the upside to start right away."
"In my eyes, Andrew Thomas is a top ten pick. He has some things to work on and he has moments of inconsistencies but honestly, his issues can be fixed. He has a high ceiling and has a chance to be an anchor on an offensive line for years to come. Overall I am really excited to see where Thomas will go in the Draft. He is a superb talent with lots of offenses to work with. Thomas is an easy first-round pick who should go in the top ten. Expect to hear his name called early on the first night of the Draft."
"Three-year starter and current bellcow of a line that is a consistent front-runner for the Joe Moore Award. He's played both tackle spots but may get first crack at playing on the left side, due to the dearth of talent there. Thomas is a gritty player with above-average recovery talent to "get the job done" when his process breaks down. He's a Day 1 starter who comes in well-coached and technically savvy, but occasional leaning, lunging and inconsistent knee bend in pass pro could be isolated and attacked by pass-rush wolves looking to feast if he doesn't get those areas cleaned up."
"A three-year starter at left tackle for Georgia, Thomas enters the NFL experienced in a pro scheme and executing against the best opponents college football has to offer. As a run blocker, Thomas is outstanding and profiles as an immediate impact blocker in that regard. With that said, there is a need for growth with his footwork in pass protection to develop consistency handling speed. There may be some lowlights early on as he irons out his technique but Thomas has all the gifts needed to become a high quality left tackle in the NFL."
Overtimeheroics.net draft expert Austin Morris:
Coming out of Iowa University is a highly sought after Offensive Lineman. Wirfs is a big man standing at 6'5" and 322 pounds. But for a man of his size, he has light feet, and he is quick. Iowa is known for having a run-heavy offense with the occasional pass, so often he is asked to run block. Because of this athleticism, he has the ability to jump to the second level and help in the run game. He is versatile as well.
Iowa coach Kirk Ferentz asked Wirfs to switch from right tackle to left tackle and he did so with ease. There is no doubt that the Browns need an offensive lineman. And when you have a guy under center like Baker Mayfield and a running back like Nick Chubb, it would be nice to have a versatile lineman. Wirfs does have his issues. He, at times, can miss on blocks in the second level, and he also can lack a mean streak at times. However, his athleticism and versatility make him worthy of a Top 15 pick in my book.
Right tackle with elite body type and freaky testing potential who might fall victim to elevated expectations based upon traits and Iowa pedigree. He has tremendous core strength and moves smoothly, over-sets and isn't the explosive drive-blocker former Iowa star tackle Brandon Scherff was. Wirfs has tools to handle gap-blocking duties while thriving in outside zone. If Wirfs can learn to play inside out and add a more effective jump-set into his repertoire, he could take a big step forward. Consistency of play could take some time, but he has the ability to become a good starter at either right tackle or guard.
" Tristan Wirfs should be considered a plug and play starter at the next level. It's understanding why some will want to move him inside to play at OG — his vertical pass sets aren't where he's best and playing him inside limits that exposure. But I'm ready to give him a crack at RT first — he's got tremendous ability in space, a strong anchor, fluid feet and explosive pads. He's scheme diverse and his candidacy to kick inside will only provide greater value to protect against busting."
Offensive Tackle should top the List
All three of these talented players could be available once the opportunity for the Browns to pick arrives. It is more likely they end up with two to choose from if the analytics boys don't decide to move down for more picks. That is always feasible with this new group.
The Browns' most significant need is to protect Baker Mayfield. So, in the end, one of the tackles should be the priority. Free agency could change things, but we will have to wait and see where this offseason goes under this regime. The Browns have a chance to be a quick turnaround team in 2020. It will up to Andrew Berry, Kevin Stefanski, and the rest to get it right.
---
Follow me on Twitter for more great content @WeirdJBronavich
Discuss this and everything to do with sports at the Overtime Heroics forums!
Be sure to check out our partners at Repp Sports! They offer the first-ever crowd-sourced, no carb, no sugar, energy drink called RAZE, and much more! Use the link above or add the promo code OTH1 at checkout to get 30% off your order!