The defending champion Nationals have started their Spring Training supporting a record below average. In the mix of their record, they have an evident problem. The absence of a three hole hitter, which is coming from the departure of Anthony Rendon. Rendon was an MVP candidate on the world champion Nats roster last season, but has now moved his talents to the Angels. This leaves the problem stated above, however, it can be fixed with yet another leap. 

Juan Soto:
Juan Soto who you may have heard of, was the staple of Washington last season. His efficiency improved and he really emerged as one of the next stars in the league. The overwhelming power that Soto possesses, put fear in the mind of his opposing pitchers. His home runs increased from 22 to 34, while his RBI total rose as well from 70 to 110. This is the kind of performance that made Soto into a well known star around the league. But, the Nationals need and want more out of him, to make Juan a perennial all star.

The power made Soto a household name all the baseball world knows. If he could mix that power with more of a balanced approach, the hall of fame could only be a retirement away with more years of experience. His talent certainly isn't anything to overlook as of right now. However, the Nationals team has changed quite a bit following the loss of Rendon. The lineup now doesn't have a solid all-around three-hole hitter. This is where Soto needs to have his sights on during the season. Even more RBIs and better situational hitting could be in store with Juan in 2020. Despite only being 21 years of age, Soto has already sprung into a lead role with Washington. Crazy to believe I know, but consistency is key if you want to become one of the greats.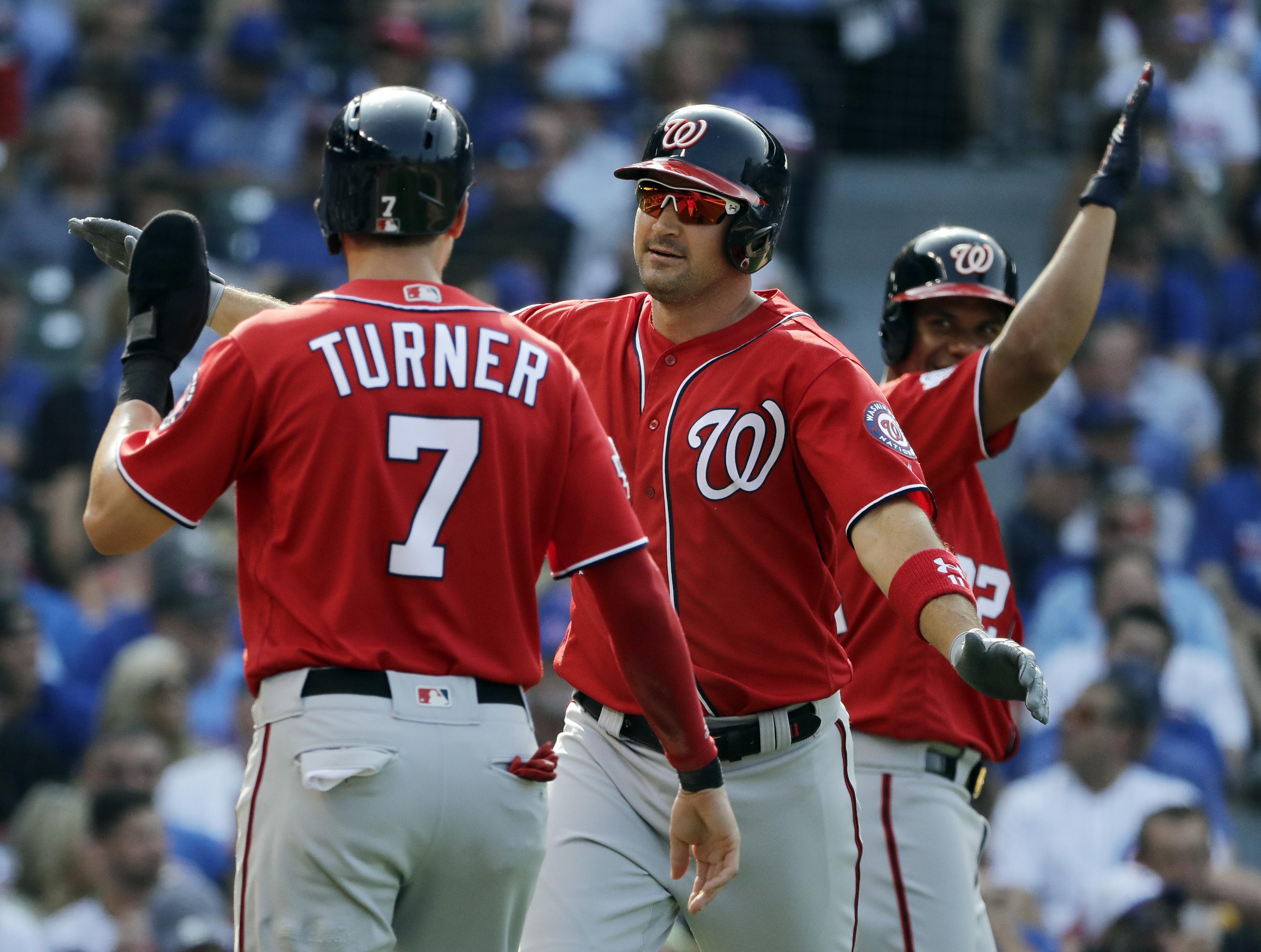 Other possible Solutions
Many players come to mind besides Soto who could possibly fill this need. But, some have been tested out and failed the first inspection. For example, one rock solid guy by the name of Trea Turner, is unlikely to bat third this upcoming season. A main focus of Turner's game has always been his speed and the danger he possesses for opposing teams on the base path. Batting in the third spot wouldn't allow Trea to be as effective in the previous years. The 26 year old still has his legs to count on, and is too much of a valuable asset in this regard.

A hero for the Nationals, Howie Kendrick could be another option. His homer during the World Series was an amazing sight to behold for the fans. Now coming into his fourth season with the Nats, his as well as others will have expanded roles. In this role, the third spot in the lineup may become a possibility for Kendrick. That possibility is contested however with Kendrick being more of a platoon player. He does have a better chance than some of the other options coming up next year. 

The fan favorite first baseman Ryan Zimmerman, will be back in Washington next season. As mentioned before with Kendrick, Zimmerman is too regarded as a platoon player and unlikely for the role. Ryan's average isn't near where any team would like to have for their primary guy at the plate either. Hitting just .257 and 6 homers, this could also be a matter of health as usual. Zimmerman only played 52 games last season leaving his health a big question for Washington moving forward. Zimmerman could, if healthy, fill the 4th hole in the lineup for Washington. This will likely be his home next season if Soto is primed for the three hole. The other options just don't add up or make sense for the Nationals to try. Thus being the reason Juan Soto will have an expanding role to counter the Rendon signing.

Follow me on Twitter for more of my content! @HunterSills2
Join this topic and much more on the Overtime Heroics forums!
Be sure to check out our merch shop for all the latest gear!
Eat your treats and not cheat on your diet this year! Head on over to our partners at GPop Foods for some treats that don't mean cheat. Use the link above or use our promo code, OTH1 at checkout for 15% off!