The Browns need help along the offensive line, duh. The Browns need to get the best tackle in free agency Jack Conklin, sure ok. They need to draft one of the stud tackles to take over at left tackle. A rookie is questionable but ok. The Browns should sign Joe Thuney since Brandon Scherff is likely to be franchised. How about a possibly cheaper, more versatile option in Graham Glasgow? Graham who? 
Graham Glasgow, G, Lions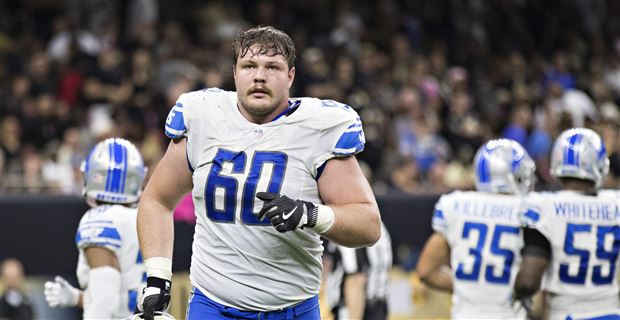 Age: 27 Games played: 15 Height: 6'6″ Weight: 310 lbs
Graham is the best guard in free agency no one is mentioning. Glasgow finished 2019 with a grade of 74.1, easily placing him above any option left in Cleveland at right guard. He also allowed zero sacks and only had three penalties in 872 snaps for the Lions last season. Glasgow not only brings solid pass and run blocking but the versatility that other guards on the market do not. He has played both guard spots and started at center for the Lions early on in his career. This comes in handy should something happen to JC Tretter at any point in 2020.
Replacing a center mid-season can be a difficult task as Browns fans can attest to after watching a season go down the drain in 2014 with Alex Mack on the shelf. It devastated the rushing attack that had led them to a 7-4 start, killing a promising season. Glasgow could slide over and keep things flowing even if the guard replacing him is not as good. In the end, Glasgow's combination of steady play, versatility, and lower cost may be the perfect fit for a team on the verge of paying a lot of young stars soon.
Max Offer: Three Years $25 million/13.5 million guaranteed
---
Follow me on Twitter for more great content @WeirdJBronavich
Discuss this and everything to do with sports at the Overtime Heroics forums!
Be sure to check out our partners at Repp Sports! They offer the first-ever crowd-sourced, no carb, no sugar, energy drink called RAZE, and much more! Use the link above or add the promo code OTH1 at checkout to get 30% off your order!