The National League East was one of the most competitive divisions in baseball in 2019. After a long offseason, the division once again looks like it will be very tough to win. With Opening Day right around the corner, here is how the NL East is shaping up heading into the 2020 season.
5. Miami Marlins
The Marlins once again look like a last place team. However, that's not to say that they won't improve this year. They added some nice pieces in Corey Dickerson and Jonathan Villar, both of whom are established Major Leaguers. They made some solid buy-low signings of former All-Stars Brandon Kintzler, Matt Kemp, Jesus Aguilar, and Brad Boxberger as well. While they won't be anywhere near contention, the Marlins look much improved from last season. They will definitely be a pesky last-place team.
4. Philadelphia Phillies
Yes, Philly fans, the Phillies are still a fourth-place team. It goes without saying that the Phillies have talent on their roster. Their line-up will once again be led by Bryce Harper and J.T. Realmuto. However, the consistency of the rest of the line-up is what is concerning. Rhys Hoskins and Scott Kingery have both shown flashes of greatness, but they also both experienced prolonged slumps. They added Didi Gregorious during the offseason, but he's coming off an injury-shortened season where he underperformed.
The biggest question marks on the roster are in the pitching staff. The rotation is headlined by Aaron Nola, who performed below expectations last season after a monstrous 2018 campaign. They also added the talented but inconsistent Zack Wheeler this offseason. Their rotation had a subpar 4.64 ERA. The problem is that behind those two, they have 34-year-old Jake Arrieta, who continues to decline, and also the inconsistent Zach Eflin. Philadelphia did very little to address their bullpen that had a 4.38 ERA last year. In a very tough division, the Phillies' roster just doesn't stack up well against the rest of the teams. Unless everyone on their roster miraculously exceeds expectations, the Phillies will be on the outside looking in.
3. Washington Nationals
The Nationals finally won a World Series in 2019, but they are in a deep hole heading into 2020. While they were able to retain Stephen Strasburg, they lost arguably their best hitter in Anthony Rendon to free agency. Losing Rendon significantly weakens their line-up. While they still have Trea Turner and Juan Soto, the third base role will be left up to the unproven Carter Kieboom. Kieboom has a lot of potential, but he looked completely over-matched in his brief MLB audition in 2019. While the Nats still have one of the best pitching rotations in baseball, their bullpen has to prove that they can perform over the course of a full season. The Nats will face a tough road ahead if they want to defend their title.
2. Atlanta Braves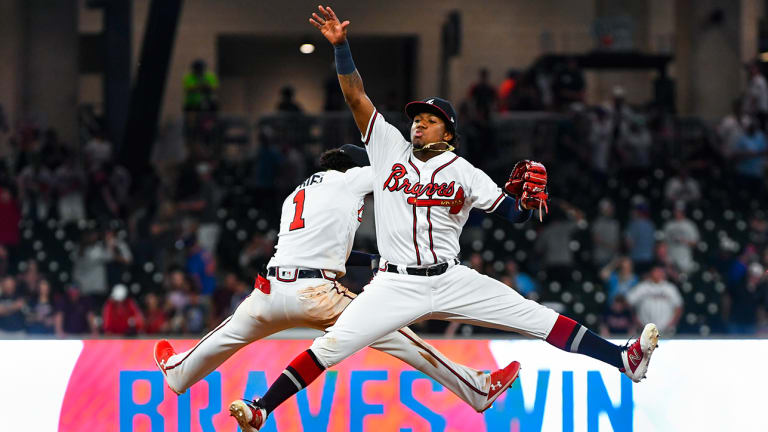 The Braves won the division in 2019 behind their dangerous line-up. It's arguably one of the best in the Majors, headlined by Ronald Acuña Jr., Freddie Freeman and Ozzie Albies. The performance of the line-up will hinge on Austin Riley, as the youngster will be tasked with replacing Josh Donaldson in 2020.
Atlanta's pitching staff is the biggest concern for this team. They added a legit closer in Will Smith, but the rotation remains a mystery. They did very little to help out a rotation that had a 4.20 ERA and lost stalwart Julio Teheran over the offseason. The Braves still look like a playoff team, but they will have a hard time defending the division crown.
1. New York Mets
Every fan-base in baseball loves to laugh at the Mets. They have historically had bad luck. However, they won 86 games last year despite having one of the worst bullpens in baseball, and were 46-26 in the second half.
Their offense will once again have Pete Alonso, Jeff McNeil, Michael Conforto and J.D. Davis. Additionally, they will have Brandon Nimmo back, who performed really well after coming off the Injured List in September. Robinson Cano will be looking to return to form after a disappointing 2019. They also have a starting rotation led by the reigning two-time Cy Young Award winner Jacob deGrom. He is followed up by a very strong supporting cast of Noah Syndergaard, Marcus Stroman and Steven Matz.
The bullpen will once again be their biggest concern. They added four-time All-Star Dellin Betances to try to shore it up. Closer Edwin Diaz was a victim of the home run spike last year, and it's very hard to envision him struggling as bad as he did last year. Jeurys Familia showed up to camp this year in much better shape after his disastrous 2019. He seems poised to bounce back this year. They still have the reliable arms of Seth Lugo and Justin Wilson. If their bullpen can perform even marginally better than last season, then the Mets can win the division.
---
Follow me on Twitter @maktheknife2000

Discuss this and everything to do with sports at the Overtime Heroics forums!
Be sure to check out our partners at Repp Sports! They offer the first-ever crowd-sourced, no carb, no sugar, energy drink called RAZE, and much more! Use the link above or add the promo code OTH1 at checkout to get 30% off your order!