The Browns have given Case Keenum a three year $18 million deal, $10 million guaranteed, to be the backup for Baker Mayfield. Keenum is familiar with head coach Kevin Stefanski from the Minnesota days. Keenum brings plenty of experience to the locker room and can certainly hold his own on the field. This is another strong move by new general manager Andrew Berry and his team. They have already locked up Austin Hooper and Jack Conklin on mega deals. They now have a steady presence in the quarterback room to boot. 
Case Keenum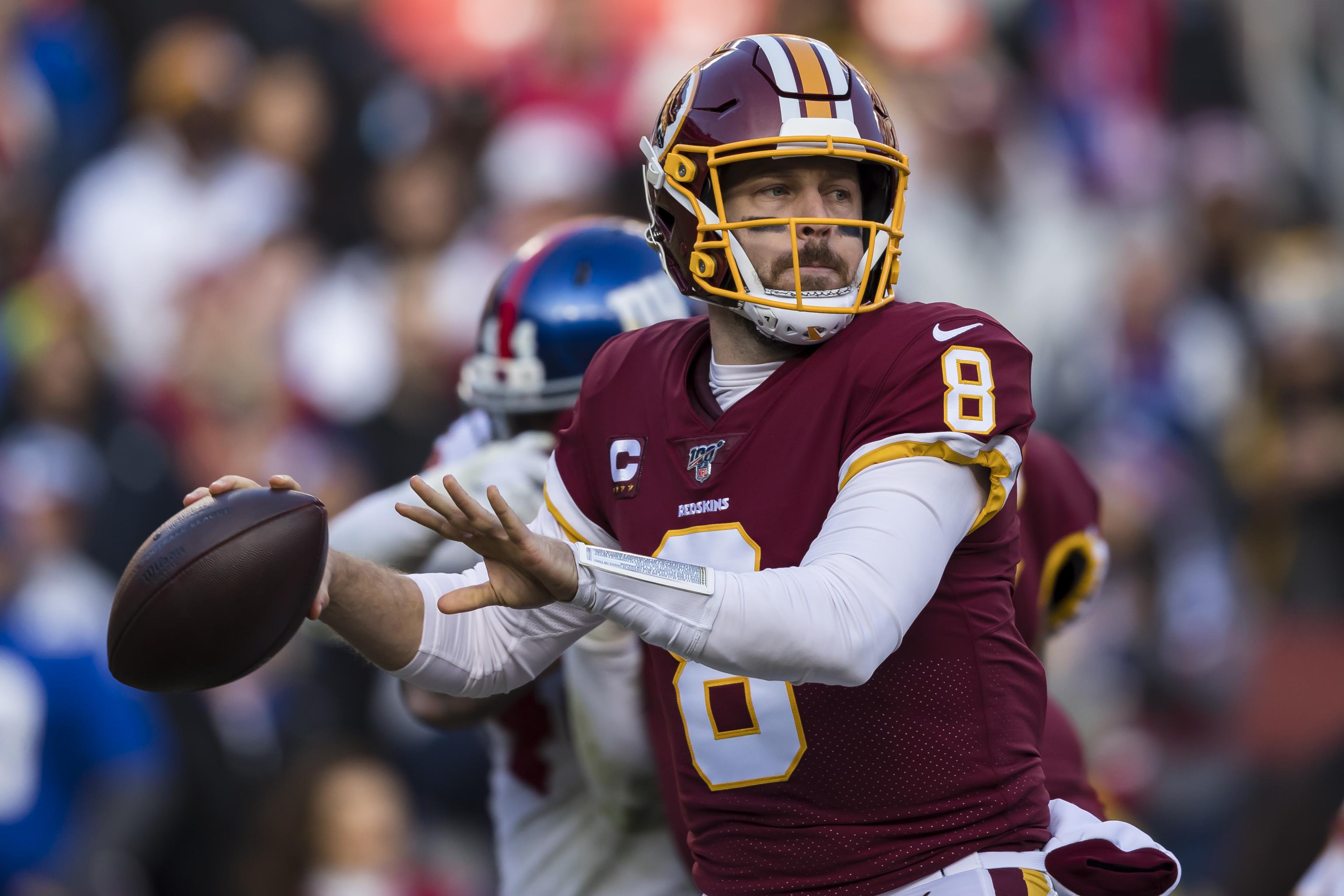 Keenum spent last season with the Washington Redskins. He would open the season as the Redskins starting quarterback, but eventually, give up time to rookie Dwayne Haskins. In his ten games, eight as the starter, Keenum completed 64.8% of his passes for 1707 yards and 11 touchdowns. The problem is he went 1-7 as the starting quarterback. Keenum's best season came with Stefanski's former employers, the Vikings in 2017. He would complete 67.6% of his passes for 3547 yards throwing 22 touchdowns. He only threw seven interceptions that season and went 11-3 in 14 starts. The Vikings would then let him walk and sign top free-agent quarterback Kirk Cousins.
Keenum is no real threat to Baker Mayfield but is also capable should he falter for any reason. The talent surrounding whoever starts at quarterback should make things much more manageable. The hope is Mayfield will rebound/blossom into the quarterback we saw as a rookie, but Keenum is an excellent insurance policy should he continue to regress. Berry has now improved two positions of strength at tight end and quarterback while solidifying the right side of the line with Jack Conklin. Great work so far for the first time general manager.
---
Follow me on Twitter for more great content @WeirdJBronavich
Discuss this and everything to do with sports at the Overtime Heroics forums!
Be sure to check out our partners at Repp Sports! They offer the first-ever crowd-sourced, no carb, no sugar, energy drink called RAZE, and much more! Use the link above or add the promo code OTH1 at checkout to get 30% off your order!