COVID-19 is a global pandemic. The virus is causing turbulence wherever it goes. Businesses all over the world are getting hit with its devastating effects.
The NBA, NHL, NFL, and MLB have all taken measures to suspend their seasons or limit their audience, and MMA is no exception.
UFC President Dana White made an announcement about how even though they were planning on moving forward with all of their events, some of them would be moved to smaller venues and possibly closed to the public. Now, though, UFC's next three events have been cancelled.
They were set to follow the lead of ONE Championship. They did the same for their events in the past and the foreseeable future.
This virus is hitting everyone hard and though there is light at the end of the tunnel, how long the tunnel will be is still unclear.
However, it's hard not to notice how quicker ONE is to making these decisions than most of their contemporaries. That's because there's a unique side to the company's business model that makes it more resilient to these kinds of shakeups.
Measure of Success
The UFC measures success through PPV and gate numbers. In fact, one of the most consistent criticisms people had of Demetrious Johnson is that he doesn't put butts in the stadiums.
It's a quick and easy way to justify a lot of moves you make in the business. Which fighters to promote, which cities to hold the events, and, most importantly, how much people got paid.
These numbers are the shield and sword of every sports brand. They both propel growth and justifies their existence.
So how can these companies survive the next year if they don't have these numbers to fall back on? ONE answered that question by making them completely irrelevant.
Not About the Fight Business
The UFC describes itself as a "sports brand", Bellator is an "MMA and kickboxing organization", Brave CF is a "center of mixed martial arts development". The products of these organizations are clear and straightforward.
The picture changes a little bit when it comes to ONE. In an article we did featuring ONE CEO Chatri Sityodtong, the company is described as a "sports media" company – and that's a big difference.
They've branded themselves more along the line of ESPN rather than the UFC. Their primary directive is to deliver sports content, not necessarily provide it.
If you start thinking about ONE having more in common with FOX Sports than the UFC, their decision to create an esports league doesn't sound as bonkers.
The Gate is Closed to ONE
The predicament ONE had, in the beginning, was unlike in the US, they were working with a fragmented audience.
Where the UFC only had to work with a primarily American audience when they were starting out, ONE had to get the attention of at least five different countries to make it work.
That's five different TV deals, different languages, passports and VISAs, etc. Getting butts in seats at the stadiums isn't going to cut it, especially since they were only relying on local star power as an attraction.
It's also worth remembering that MMA was uncharted territory in some of the countries they want to put shows in. It was basically non-existent in Myanmar, Laos and Cambodia when they began and Vietnam only recently made the sport legal.
On the other hand, the places that openly accept the sport already had their own successful shows. It took ONE years before it could confidently rock into Japan, despite having several Japanese champions.
The management knew they needed to bypass a lot of physical and legal obstacles that kept many smaller promotions from growing beyond their local niches.
The Future is Now, Old Man
In what can either be described as a stroke of genius or a brain-dead move, ONE began offering their fights for free. Live streaming the events of Facebook and YouTube as well as putting everything they have on their app.
From a PPV standpoint, this is absolutely insane, as it basically eradicates any chance for the promotion to make money. But from a sports media perspective, it's the first step in building the fastest-growing promotion in Asia.
By using the limit breaking powers of the internet, ONE gave itself the best possible chance of attracting the most eyeballs – and more importantly – accurately measuring those eyeballs.
Everything from the number of views, view duration, country location, and viewer growth can all come together in a handy, simple to understand report that ONE can give to the real money-makers – advertisers.
This creates a strange landscape where the fans aren't the customers – they're part of the product.
A Social Media Formula
This is why ONE is really aggressive when it comes to getting as many partners in as many industries as it possibly can. Even going beyond the usual energy drinks and sports apparel towards non-traditional brands like Shiseido and Food Panda in expanding their realm.
They utilize every facet of the fight game to make it as advertiser-friendly as possible with the fans as their primary weapon. This includes everything from commercials,
Features,
and advocacies.
There's something for everybody, and if somebody wanted something else, the marketing machine would whip something up especially for them.
This creates the necessity for ONE to control virtually every aspect of their fighter's image. A set-up that many consider way too controlling.
Their presence as a sports media company was cemented further when they announced their launch of a TV and film arm – ONE Studios.
No Audience, No Problem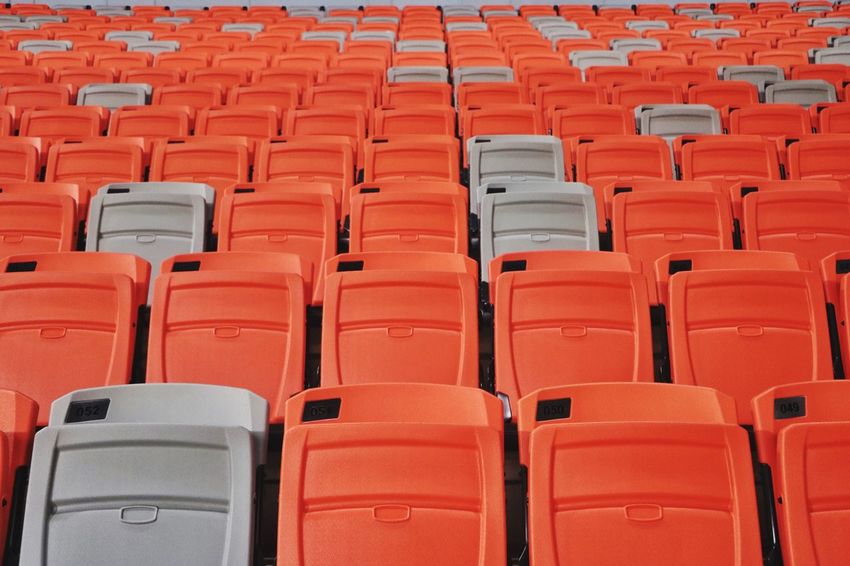 All of this culminates in a situation that allows ONE to close-door or postpone as many of their events as necessary with minimal effect.
As long as people keep watching online, and why not – it's all FREE. The more they can parlay that to attract advertiser dollars.
We should expect ONE's sports media machine to actually grow during this period since they might be the only show in town.
---
Follow me on Twitter at @BjornPossel and follow us @OT_Heroics for more great content!
Also, be sure to check out the Overtime Heroics Forums page to join in on the discussion!
Check out our partners at Repp Sports! They offer the first-ever crowd-sourced, no carb, no sugar, energy drink called RAZE and much more! Use the link above or add the promo code OTH1 for 30% off at checkout!
ONE Sports Media