The rumors continue regarding the Browns trading for Trent Williams, signing free agent Jason Peters, or taking a young stud in the draft. In a lot of the rumors, they will get the veteran and still draft a young tackle in the draft. All of these options carry risk. Whether it be age and injuries regarding the veterans or the natural chance of picking wrong in the draft, no matter what you hear, there are no such things as can't miss prospects. So who do you think it will be?
Trent Williams, Left Tackle, Redskins
We all know the accolades that Williams has garnered over the years. He has clearly shown that before missing all of last season in a contract and health dispute, he is one of the best tackles in the NFL. The question everyone is asking is, can he still be? Williams is 32 years old with an injury history and a missed season under his belt. Could he step back on the field and be All-Pro Trent? Sure. Could he not be quite the same player? Again, sure. He could also fall in between, which is the most likely outcome.
Over a ten year career, Williams has started 16 games just twice. In his last fours season on the field, he has played in 49 games in a possible 64 games. The chance he steps in and starts 16 games on Baker Mayfield's blindside is unlikely. There is also the financial, trade, and getting a physical completed sid of things.
Money, trade value, and COVID-19
Williams has already put it out there. He wants $20 million a year. That kind of money is not likely happening for him, but he will need to get paid more if you want him to play. Also, what is he worth to the Browns? What will the Redskins take? At this point, the Redskins are done with him and will likely take a third-rounder and some late picks for him. Not many teams are going to give up more. The last hurdle to everything right now is the "coronavirus." This is going to hold up physicals for any move, whether it be free agency or a trade. The longer anything takes, the more can go wrong. The Browns continue to keep their options open, so we will see where this one goes in time.
Jason Peters, Left Tackle, Free Agent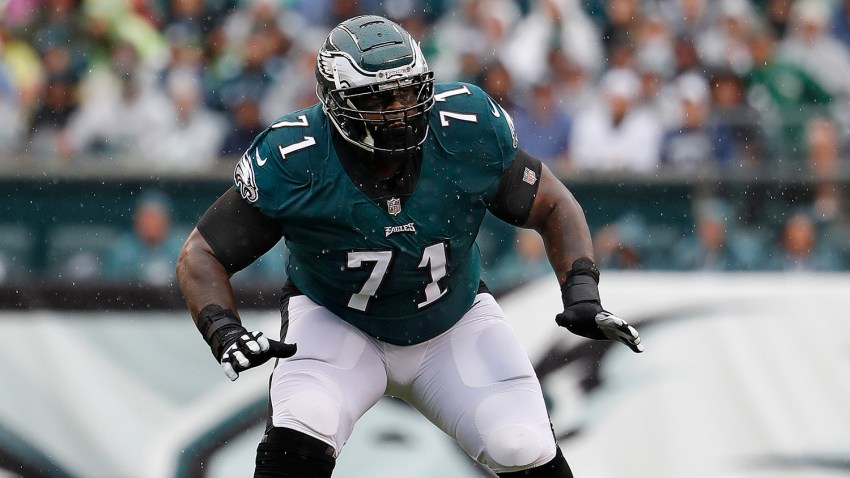 Jason Peters comes with similar risks as Williams. He is much older at 38 years young and has an injury history. He is also still an excellent left tackle when on the field. Peters has all the accolades also. The big difference with this one is that Peters will just cost money. While he will want all he can get, it is unlikely he will receive more than $15-18 million over two years at most. Peters will likely become more attractive to the Browns as a short term high priced stopgap for the stud they get in the NFL Draft.
NFL Draft Prospect
Now we get to the draft pick portion of the tour. Drafting a left tackle at pick ten is the most likely and best move for the Browns. No matter if you trade for Williams or sign Peters, you need a long term solution. Andrew Thomas comes to mind as the best option for me, but if Tristan Wirfs, Mekhi Becton, or Jedrick Wills Jr. drop, then get your guy. Grabbing one of these young tackles is not only the potential for a long term answer at tackle but a cheap one at that. Last year's number ten draft pick Devin Bush received a contract worth $18.5 million with a signing bonus of $11.7 million. An average left tackle in the NFL is worth more than that. In the end, the Browns still need a left tackle, and these are the best options. In time we will know this front office's last piece to the puzzle on the offensive line.
---
Follow me on Twitter for more great content @WeirdJBronavich.
Discuss this and everything to do with sports at the Overtime Heroics forums!
Be sure to check out our partners at Repp Sports! They offer the first-ever crowd-sourced, no carb, no sugar, energy drink called RAZE, and much more! Use the link above or add the promo code OTH1 at checkout to get 30% off your order!