The San Francisco 49ers hold the 13th, and the 31st overall draft picks in the 2020 NFL Draft. The 49ers acquired the 13th overall pick from the Indianapolis Colts in exchange for Deforest Buckner. They do not hold a second, third, or fourth-round draft pick. After the 31st pick in the draft, the 49ers could potentially wait until the fifth round to make their third selection in the draft.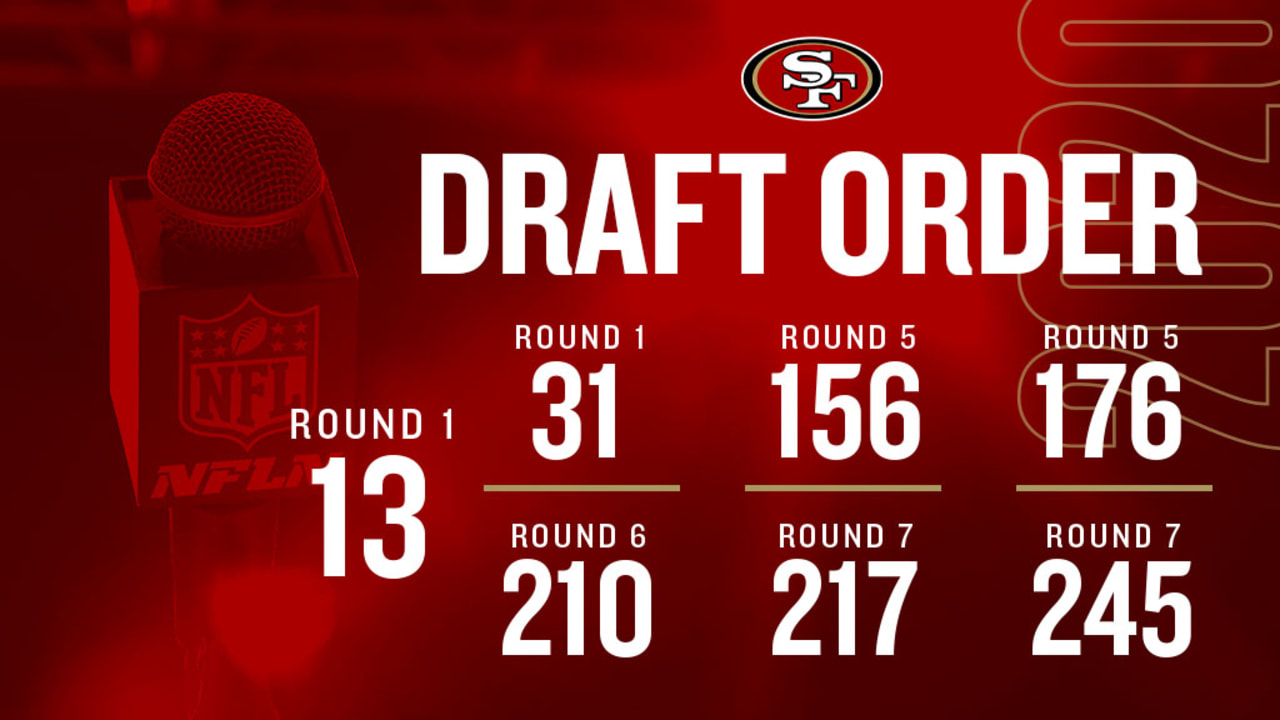 Why trading back at 13 makes sense.
The 49ers traded away their best defensive player for a first-rounder. However, the trade can not be a one for one deal. It could provide a ton of pressure on a player they take to become a leader and All-Pro talent. Instead of being a one for one trade, the 49ers could use the 13th overall pick to trade down in the draft for a few extra picks. They could use the 31st overall pick to acquire a few picks; however, if they want to capitalize on the value, the more valuable pick would be thirteen. They could swap first-round picks with a team and gain a second and fourth-rounder. So, now they turned Buckner into a first, second, and fourth-round pick. This is similar to what New England Patriots head coach Bill Belichick did with the 49ers second-round pick they received for Jimmy Garoppolo.
Fans want the sexy pick at 13 by taking one of the top three receivers in the draft. They could potentially land wide receivers Jerry Jeudy, CeeDee Lamb, or Henry Ruggs. If there is a year to trade down when a wide receiver is a need, this is the perfect year to do so. This class is loaded with talented wide receivers that Kyle Shanahan would love to add to his arsenal of weapons on offense.
How far do they trade down?
They could trade down to the late teens or early '20s and be in a position to get wide receiver Justin Jefferson from Louisiana State University. CJ Henderson, the cornerback out of Florida, could be there as well. They could find a range they are comfortable with trading down and getting a talented player while acquiring draft capital. They shouldn't trade back any later than 22. Even if they decide to go defensive lineman with their first selection after trading back to no later than 22, there will be a good amount of receivers or a few corners on the board when they make there next two selections.
What happens at 31
The 31st overall pick could now be used on a player instead of trading back to get picks, now that they have a second and fourth-round pick. If they decide to go wide receiver first, they could get a defensive lineman or potentially address the offensive line situation. They could now take the best player available at 31. This move allows John Lynch to address two positions of need in the first round. He could add two first-rounders to an already loaded football team while acquiring a few extra draft picks.
Conclusion
John Lynch and Kyle Shanahan could have their guy at 13. If he is there, they will take him. If they wanted to add draft picks and they feel it's best to use 13 to gain those, they should do it. This draft class could add talent and make their Super Bowl contending team even that much better.
---
Follow me on Twitter @marcofootball16 for more of my content and follow @OT_Heroics!
Come discuss this and much more at the Overtime Heroics forums!
Be sure to check out our partners at Repp Sports! They offer the first-ever crowd-sourced, no carb, no sugar, energy drink called RAZE and much more! Use the link above or add the promo code OTH1 at checkout to get 30% off your order!