Look I get it people don't like James Harden because he "dribbles too much" or has had bad games in the playoffs. Some people don't like the fact he has mastered the art of drawing fouls. Something you cant denies and the numbers back up Harden is already a top-four shooting guard and still has a chance to be top three before his career is over. Lately, people have debated if Harden is better than a few other top shooting guards. In reality, Harden is only trailing a select few.
The Numbers don't lie
The critics will say Harden hasn't done anything in the playoffs. Harden doesn't play defense or his numbers are inflated by the era of basketball. No matter the criticism or era James Harden is putting up historic numbers year after year.
From 2010 to the end of 2019 Harden was the number one scorer not just for the Rockets but the ENTIRE NBA. In eight seasons for the Houston Rockets Harden has averaged 29.6 points 7.7 assist and 6 rebounds. Three games over 60 points, six seasons top 10 in assist and eight times in the top 10 for points per game.
For all the defensive criticisms Harden has ranked in the top 20 four times for defensive win share.
James Harden compared to other great shooting guards.
19.6 ppg ,5.6 rpg and 4.4 assist
Over the last few weeks, there has been some discussion on who is the better all-time shooting guard. Tracy McGrady has been one of those guards that have been compared to Harden the last few weeks. As great as McGrady has been he can't really compare to Harden.
Harden averages more point per game 25.1-19.6, McGrady 5.6-5.3 in rebounds, Harden 6.3- 4.4 in assist and Harden 1.6 steal per game for his career to McGrady 1.2. Harden in fewer seasons already has more total points and assist. Playoffs are also in Hardens' favor as Harden has almost double McGrady in total points. By all measures, Harden has surpassed McGrady in almost every way.
Allen Iverson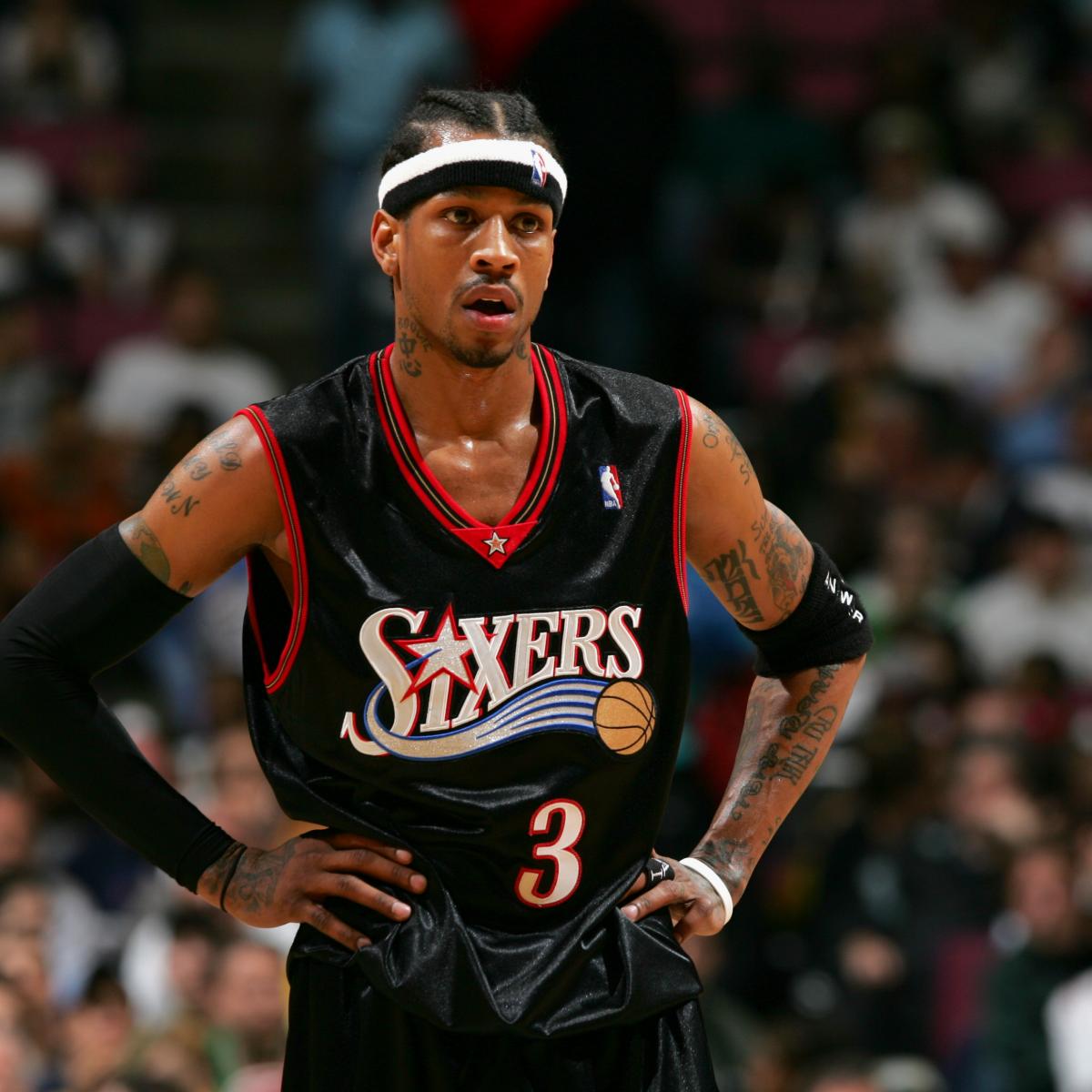 26.7 ppg 6.2 assist 3.7 rpg
Allen Iverson, of course, is an all-time great and one of the most influential players of his generation but just like McGrady, his career will be eclipsed by James Harden. Iverson leads Harden in points per game at 26.7- 25.1 but overall points Harden will past Iverson in two years or less in four fewer seasons. Harden averages more assist and rebounds per game for their respective careers.
Harden already has more total playoff points, rebounds and assist. Also better overall shooting percentage and 3-point percentage in the playoffs. Harden has had more 60 point games and triple-doubles. Again Iverson is an all-time great but Harden has already surpassed Iverson.
Harden could make top 3 before his career is over.
Dwayne Wade
We all know the top 3 shooting guards by now. Michael Jordan, Kobe Bryant, and Dwayne Wade. Does James Harden have a chance to catch Wade? Harden has a better points rebounds and assists per game average in the regular season and playoffs. Of course, the equalizer is the three NBA Championships and Wade being one of the best defensive shooting guards of all time. If Harden wins a ring before he retires though it will turn into a real debate.
You may not like Harden game or style but their is no denying his greatness.
Overtime Heroics – Made By The Fans, For The Fans
Come discuss this and everything to do with sports at the Overtime Heroics forums!
New designs in our merch store! Be sure to check out the latest threads!
Be sure to check out our partners; at Repp Sports! They offer the first-ever crowd-sourced, no carb, no sugar, energy drink called RAZE and much more! Use the link above or add the promo code OTH1 at checkout to get 15% off your order!
FOLLOW ME ON TWITTER FOR MORE UP TO DATE BASKETBALL CONTENT!