Safety measures will be in place for UFC 249 due to the novel Covid-19 virus. Dana White has somehow worked his magic to get UFC 249 Covid-19 safety protocol done. Fortunately, we have the first sporting event since the lockdown. UFC 249 is definitely not business as usual. There will be no crowd and safety protocols that will have to be implemented. Here we will outline some of the steps Dana White and the Florida State Athletic commission have taken due to the Wuhan Virus.
Steps Being Taken
Medical Staff will be on hand to safely treat any illness or injury.
Each fighter will get their own personal workout room that will not be available to any other team. Workout rooms will provide portable saunas, mats, and mat sanitizer.
UFC staff, the people fighting, and licensed corner-men are the only people allowed in the hotel and venue.
Everyone arriving will undergo "mandatory medical screening process and tests," and this will be repeated daily. Nothing specific is mentioned. In addition, "further testing details will be provided in person upon arrival."
Staff will be on hand from the Performance Institue. They will also help with weight cut needs, and nutrition but not for "massages and flushes."
The housekeeping staff at the host hotel will be taking extra precautions to sanitize rooms and provide 24/7 room service.
What's Next?
On April 24th the UFC announced it would be holding 3 events in the state of Florida. These events will take place in the first week of May. At the time of the announcement the UFC released this official statement concerning health regulations surrounding the event:
"Health and safety have long been a priority for UFC and we have set the standards for our industry. In light of the current circumstances, we plan to implement further enhanced safety measures as we return to producing live events.

UFC events scheduled for May 9, May 13, and May 16 at VyStar Veterans Memorial Arena in Jacksonville, Florida will be fully sanctioned by the Florida State Boxing Commission and will comply with all of the regulations governing professional MMA events. We have worked closely with our medical staff and state and local officials, including Florida Governor Ron DeSantis, Jacksonville Mayor Lenny Curry, and Florida State Boxing Commission Executive Director Patrick Cunningham, to ensure the appropriate health and safety protocols are in place.

Pursuant to a request from the Florida State Boxing Commission, these events will be closed to the public and will be produced with only essential personnel in attendance. All athletes and staff will be required to adhere to a number of precautionary measures, such as participating in advanced medical screenings and temperature checks and following social distancing guidelines.

On behalf of the fans, athletes, and employees, UFC thanks Governor Ron DeSantis, Jacksonville Mayor Lenny Curry, Florida State Boxing Commission Executive Director Patrick Cunningham, and our media partners, including ESPN and ESPN+, for their support as we resume our events."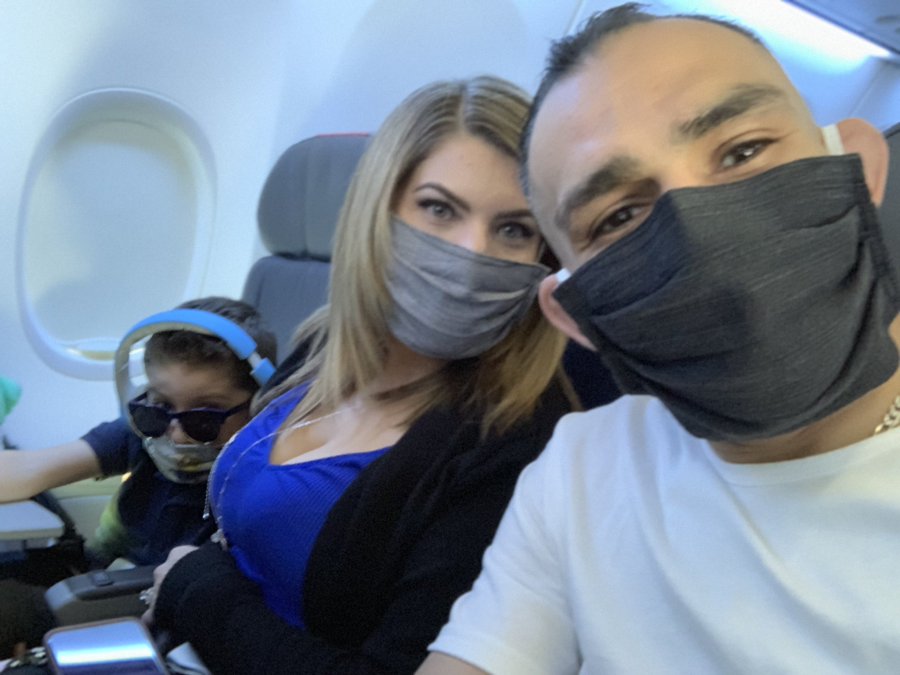 COVID testing will be taking place as reported by Marc Raimondi ESPN on Monday. Dana White was reluctant to dispose of the media. In addition, What kind of "testing" that will be implemented for UFC 249 Covid-19 safety protocol, maybe due to backlash he could receive given the nature of the supply chain.
UFC 249 has been re-booked two times and for good cause. Brooklyn, where it was supposed to take place the first time, has been riddled with sickness this entire time.
A California Indian reservation was going to be the next host. Sadly, high powered politicians put a pin in that balloon. There was even conversations about a "Fight Island". A far off destination away from the civilized world where the violence can take place in solitude. As crazy as that sounds, those talks haven't exactly gone away.
Fortunately, Florida Governor Ron DeSantis and the athletic commission have signed off on this event unlike what they were trying to do in California. The UFC was going to act as its own governing body. They will oversee what the normal duties of an athletic commission are. This has put some of the public at ease. In turn, it makes the UFC seem less of a rogue sports organization.
The fights are back and in a big way. It's safe to say the UFC is taking the necessary precautions to give us our fix of fisticuffs. And for that Dana White, we thank you.
Follow me on Twitter at @Ash1MMA and follow us @OT_Heroics for more great content!
Also, be sure to check out the Overtime Heroics Forums page to join in on the discussion!