Francis Ngannou is stuck in the most complicated situation in MMA today. Fresh off his 20 second knockout victory against Jairzinho Rozenstruik, Ngannou is more than hungry for a title fight. With his win at the infamous UFC 249, Ngannou now has accumulated four straight KO victories in the first round.
These four astounding victories come after his losing skid with the current champion Stipe Miocic, and Derrick Lewis. Miocic defeated Francis via unanimous decision in his only chance at UFC good thus far. And, at UFC 226 where Daniel Cormier famously etched his name in MMA history, Ngannou lost yet another unanimous decision with Lewis.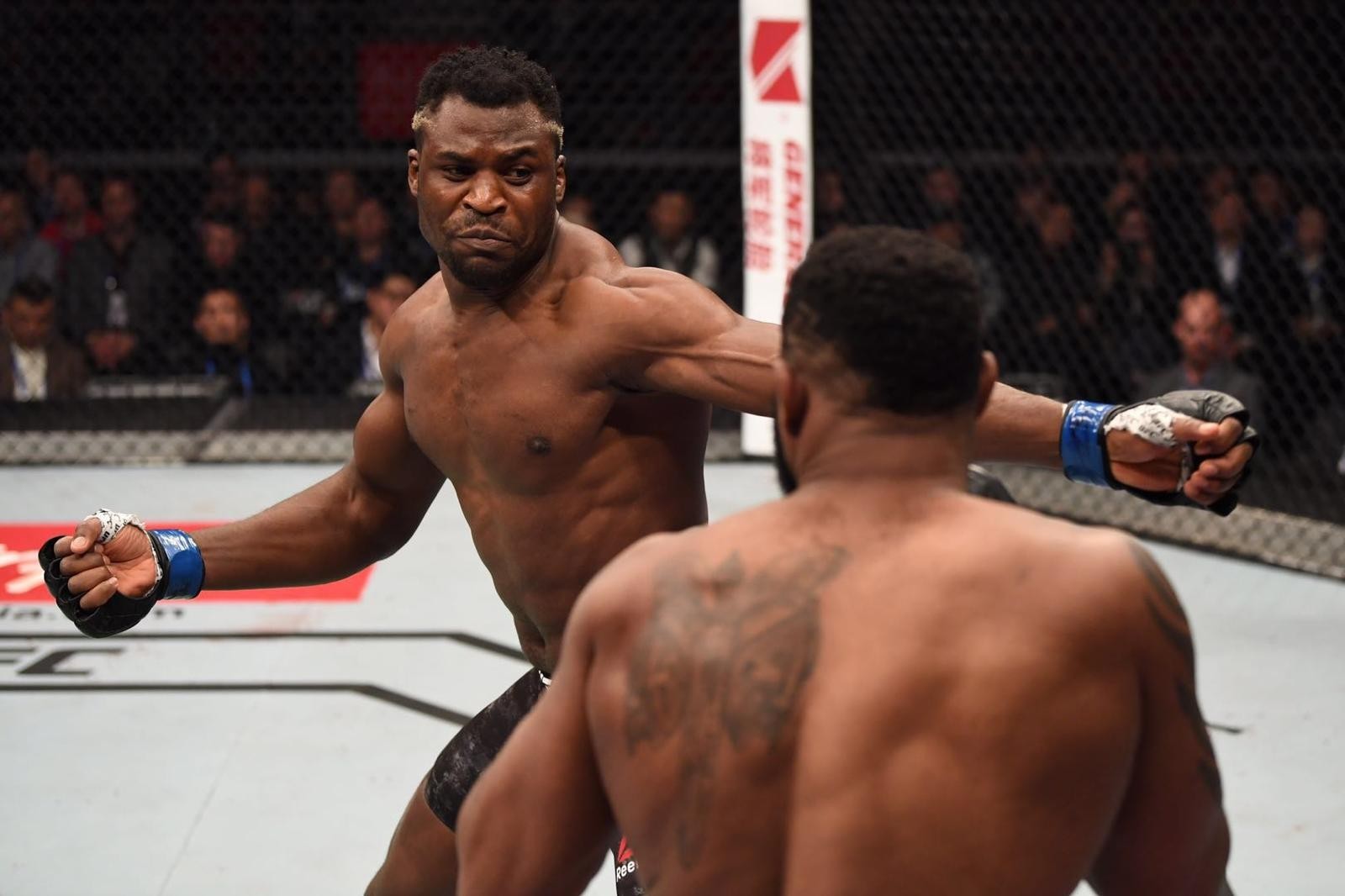 The Comeback
Francis didn't let that short streak rule his career however. As Ngannou worked his way back to the number one contender amongst the heavyweights, the highlight reel was forever filled. Curtis Blaydes, an impressive prospect at the time, was finished via first round KO in their second meeting in November of 2018. Next, in just under three months, Ngannou then takes out the former heavyweight UFC champion Cain Velasquez in the main event of UFC Fight Night.
The hardest hitter in MMA fought once more in 2019. This time, against another former champion in Junior Dos Santos. In once again another main event, this time from Raleigh, North Carolina. Despite Dos Santos' impressive career, yet another fell to Ngannou in first round knockout fashion.
UFC 249
UFC fans didn't see Francis again until the recent card of UFC 249. In his most stunning performance to date, Ngannou finished an undefeated Rozenstruik. In a knockout rampage similar to that of Francis', Jairzinho was riding high coming into Jacksonville. Ngannou displayed his one of a kind power yet again, with his quickest finish of his career.
The Unique Position in MMA
Ngannou's comeback has been nothing short of magnificent. One that is well deserving of another chance at the coveted UFC heavyweight title. However, Francis is stuck, plain and simple. Despite finishing contenders left and right to work his way back to the top, the shot at UFC gold is put on hold.
The situation consists of Daniel Cormier, who has stated his contentment in fighting Stipe Miocic for a trilogy bout. After this fight, DC has also said he would like to retire and likely continue the analyst faze in his career. The UFC has been very interested in booking the bout, however, Miocic has said his duties as a first responder comes first. While this is understandable, it is frustrating for both DC and Ngannou.
There has also been speculation of Stipe being stripped of his title for Francis and Daniel to fight for in the future. This movement doesn't really have much traction as of yet, so Ngannou will most likely take his time off and be ready to catch the aftermath. The knockout artist is at a undoubtedly frustrating time in his championship hopeful career.
Follow me on Twitter at @HunterSills2 and follow us @OT_Heroics for more great content!
Join this conversation or create your own on the Overtime Heroics forums!