Andrew Berry and his staff have shored up every position except for the Browns linebackers. The one big signing for this group was B.J. Goodson, who is a career backup. Will Goodson, Mack Wilson, Sione Takitaki, and rookie Jacob Phillips be enough in 2020? It is highly unlikely that a group this young and limited is going to excel in 2020.
Berry should be on the lookout for a veteran to assist when cut downs start happening. Based on the lack of movement, now he is not in love with any of the veteran options currently available. Here is hoping that the Browns front office will not stand pat at linebacker, and a good one shakes out from another roster. Here is a complete guess, outside of Mack Wilson, of how the current roster will end up.
Mack Wilson, Outside Linebacker
The Browns drafted Mack Wilson in the fifth round of the 2019 draft after a stellar career at Alabama. At the outset of the 2019 season, Wilson was to sit behind Joe Schobert and Christian Kirksey, learning what it takes to be an NFL linebacker and earning playing time. One more thing that went wrong in 2019 as Kirkey ended up out for the year, again with a pectoral tear and Wilson was forced to start 14 games. Wilson did not grade out well with an overall Pro Football Reference grade of 41.6 but did improve as the season went on. Wilson will need to take a big step in 2020 if the Browns are to rely on him.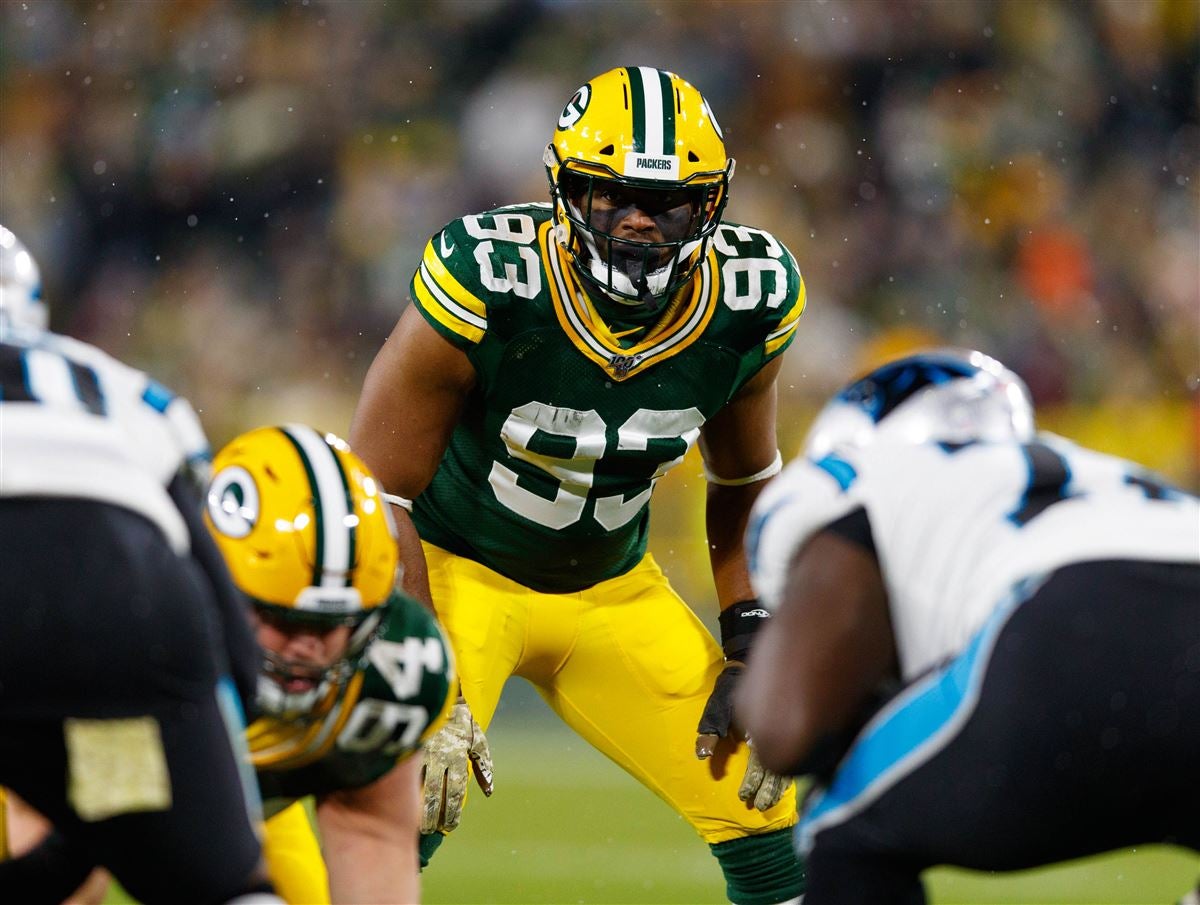 Goodson comes to the Browns with 29 starts under his belt in a four-year career. Known as a run-stuffer, Goodson is more of just an average all-around linebacker. In 2018 Goodson had his best season with 13 starts he was able to put up 61 tackles, four for loss, a half a sack. He also provided some big plays in coverage with four passes defended and two interceptions. While a good looking season statistically, Goodson graded out as just another guy.
The one thing that Goodson does bring is tackling. Over the last two seasons, per Pro Football Reference, Goodson missed only 7.6% of his tackles in 2018 and 5.1% in 2020 and been a solid special teams player. The Browns need more than just another guy so let's hope he has a big season in him in 2020
Sione Takitaki, Outside Linebacker
Takitaki is in this spot mainly because the Browns linebackers all have question marks, and he was a third-rounder in 2019. Sione has the talent and is extremely aggressive, and that aggressiveness sometimes works against him. While you want a player that has his fire and plays like every play is his last, that player must also know how to control that fire. Sione has perfected that part quite yet. The Browns will undoubtedly give him a chance this season with no one really in front of him. If he can focus that fire and play like he did his last two years in college, the Browns might have themselves something. If he continues to overreact to plays, then it could be a long year for this linebacker core.
Rookie Draft pick
Andrew Berry drafted Phillips in the third round of this year's NFL Draft. At LSU, Phillips was the leader of the defense even though Patrick Queen got all the attention from scouts. Phillips led the team in tackles with a disciplined approach within the scheme, has enough speed to get to most plays, and tackles well. Phillips will have every opportunity to earn a starting job in 2020.
Up for grabs
Tae Davis
Davis came to the Browns in 2019 after signings as an undrafted free agent with the Giants. Davis has 45 career tackles but made only 12 stops in both New York and Cleveland in 2019. There is potential with Davis, and he will have every chance to prove himself in this thin group. He will need to outshine Takitaki and Phillips to get there. Unless someone better is signed, he is pretty much a lock to make the roster.
Jermaine Grace
Grace is heading into his fourth NFL season on his fourth team. He spent last season with the Atlanta Falcons playing in 12 games, mostly on special teams. That 221 snaps with the Falcons special teams just might be what Grace needs to set himself apart from the others.
Willie Harvey
Harvey signed with the Browns in 2019 as an undrafted free agent. He was able to get into two games last season. Nothing about Harvey stood out in 2019, so this is his chance. All of these guys will get playing time and, barring a late free-agent signing, have a legit chance at making the team.
Undrafted Free Agent
Solomon Ajayi
Ajayi comes to Cleveland after two stellar seasons with the Liberty Flames. In just those two years, Ajayi totaled 165 tackles, 9.5 for loss, two sacks, two interceptions, two forced fumbles, and he returned one of those interceptions for a touchdown. On most teams, he would be in a dogfight with more seasoned or talented players. Not on this one. This opportunity might be the best an undrafted free agent could ask for when trying to latch on with an NFL team. Ajayi will have to shine, but the competition right now might make it a bit easier to do so.
All Browns Roster Breakdowns:
---
Follow me on Twitter for more great content @WeirdJBronavich.
Be sure to check out our merch store powered by teespring.com and pick up something!
Discuss this and everything to do with sports at the Overtime Heroics forums!