The NBA season is on hold and will hopefully resume soon. Even if the season does start back soon teams like the Rockets will have to look to the future. Next season the Rockets will have a full mid-level exception at $5,718,000 or if they are able to cut cost ($9,258,000). Also, they will have their bi-annual exception of $3,623,000. Along with trade exceptions.
Taxpayer mid-level exception:$5,718,000
Trade exception:$3,595,333 (expires 2/5/21)
Trade exception:$2,564,753 (expires 2/5/21)
Trade exception:$1,620,564 (expires 2/5/21)
Trade exception:$1,620,564 (expires 2/8/21)
One thing to keep in mind the Rockets cant use any of these exceptions in trade and some of this amount will be reduced with the signing of your own players IE Austin Rivers. The Rocket's main core is intact for next season but they have a lot of decision on who if any they will bring back from their bench.
Non guaranteed salaries
Unrestricted Free Agents / Other Cap Holds
Tarik Black ($3,948,000): Non-Bird rights
Bruno Caboclo ($1,620,564): Early Bird rights
DeMarre Carroll ($1,620,564): Non-Bird rights
Tyson Chandler ($1,620,564): Non-Bird rights
Jeff Green ($1,620,564): Non-Bird rights
Thabo Sefolosha ($1,620,564): Non-Bird rights
Kenneth Faried ($1,620,564): Non-Bird rights
Trevon Duval ($1,445,697): Non-Bird rights
Total: $15,117,081
Let's take a look at three possible players that the Houston Rockets could target with these exceptions.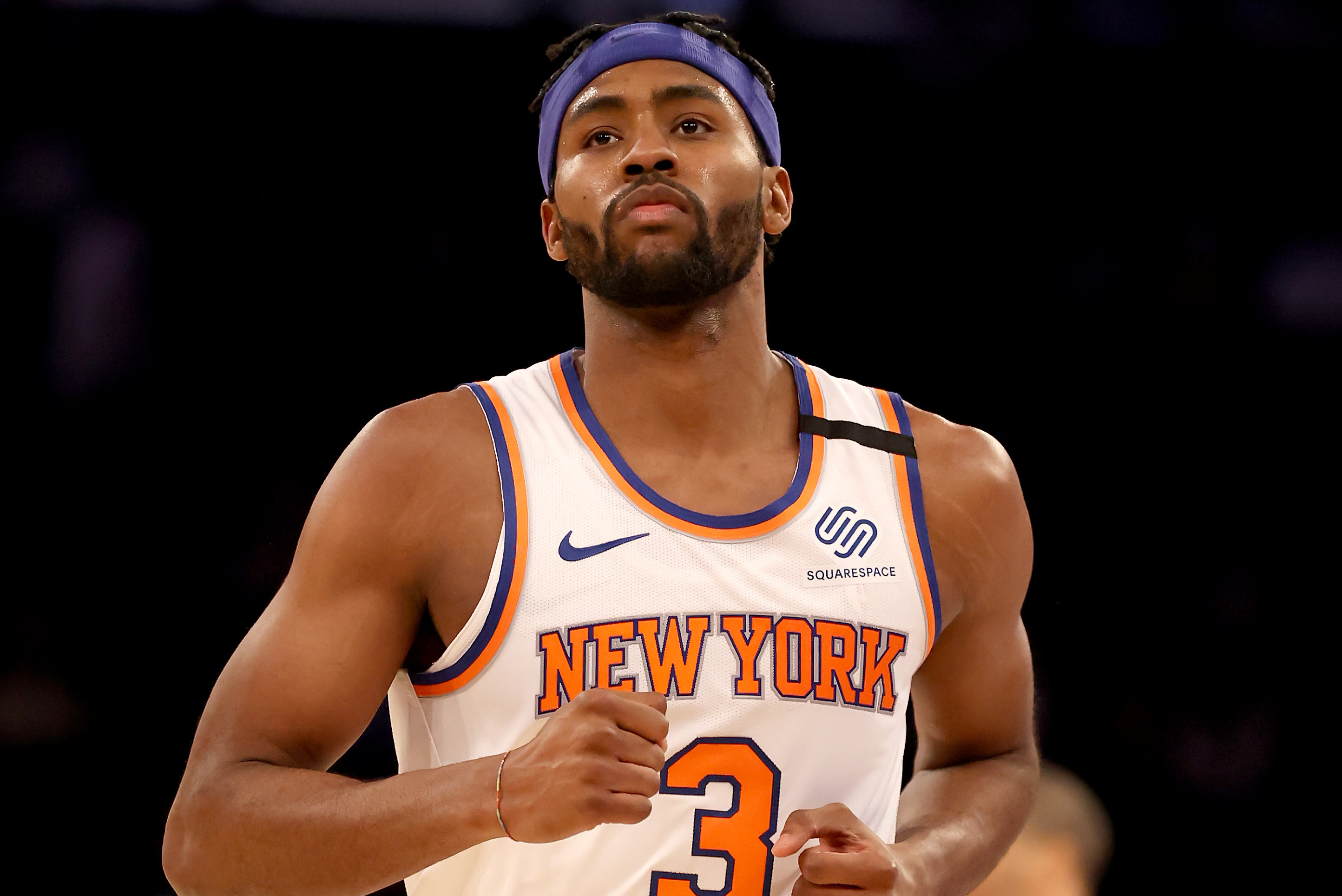 Coming in at 6'9′ inches and 220 pounds Maurice Harkless is the prototypical small-ball power forward. He was traded this year by the Los Angles Clippers to the New York Knicks in the Marcus Morris deal. Harkless is an unrestricted free agent.
Harkless 3-point average has been up and down since the 2015-16 season with a high of .415 in the 2017-18 season and a low of .279 in the 2015-16 season. The high mark and low mark, of course, maybe exceptions to the rule as Harkless is a career .325 percent shooter from deep. But with the ability to guard multiple positions and still make shots from long range Harkless would be a nice fit with one of the Rockets exceptions.
With a team built around spacing and getting to the rim, Harkless percentages could go up. When you factor in all the open shots players have when on the court with James Harden and Russell Westbrook.
Glen Robinson III
Glen Robinson is a 6'6′ 220 pounds small forward. Robinson would bring above-average 3-point shooting to the Rockets as his career average is 37.2 from deep. Being 6'6′ he would also be able to slide over to power forward in some matchups. Robinson is not known for his great defensive ability but he can play above the rim and help spread the court for Harden and Westbrook when teams run multiple defenders at him.
Robinson is making under two million dollars this year so he would fit in the Rocket's current financial situation even if he gets a small raise. The Rockets are not an athletic team they rely more on of course their 3-point shooting but Robinson would bring another wing who can play above the rim on fastbreaks alongside Westbrook.
Yes, I know Baynes is a 6 ft 10-inch center. The reason he may be a good fit is the Rockets coaching staff could be totally different next year. Even if it stays the same Baynes brings you a center who can knock down shots from deep. This year Baynes is shooting .351 from deep which would be a great percentage for a player on the Rockets considering their volume
Baynes would also bring you a player who could guard the bigger centers in the league so that the Rockets wouldn't be crushed on the boards. Baynes is 33 so he wouldn't play starter minutes but would be able to split time with P.J. Tucker so that he is not playing 40 minutes a game. Baynes is making $5,453,280 this year so if he stays at the same salary the Rockets could sign him without going over their exceptions.
Conclusion
The Rockets staff as mentioned earlier could look totally different come this offseason. Even still these three players would fit into a small ball or more traditional lineup. With the Rockets being over the cap and coming close to the tax threshold finding value players is going to be the key to a successful offseason.
Overtime Heroics – Made By The Fans, For The Fans
Come discuss this and everything to do with sports at the Overtime Heroics forums!
FOLLOW ME ON TWITTER FOR MORE UP TO DATE BASKETBALL CONTENT!