Overtime Heroics presents the Golden Hall Eighth Team.
This article is the fourth in a series revealing the 100 players who comprise the newly-established Golden Hall. For other entries, see:
The Golden Hall Eighth Team has a decidedly modern feel to it. Seven of the nine players played their entire careers in the postwar era; six of them largely since 1980. As with previous editions, all these rankings will be remain up for debate. Writers and fans will have an opportunity to vote again 2030.
The Texan fireballer set the modern, old-school, and just overall tone for a dominant strikeout pitcher. With 5,714 Ks, Nolan Ryan leads all major league baseball. He holds a nearly 1,000-count lead over his closest competitor. In 20 of his 27 campaigns, Ryan finished in the top ten in strikeouts per nine innings. When at his best, Ryan was perhaps the best.
Yet with his strikeout dominance came control issues, likely resulting in the voters penalizing him for Golden Hall placement. The Angels-Astros-Rangers-Mets starter ranks second all-time in walks.
Gary Carter always had a smile on his face. Give his accomplishments on the diamond, it is no wonder why he was happy. The Kid hit his first home run off Steve Carlton, and he never let up offensively. Perhaps more importantly, Carter was an exceptional catcher. He ranks among the best in fielding percentage and finished in the top ten in the National League in throwing runners out eight times. The Californian's career WAR places him easily among the top 100 of all-time.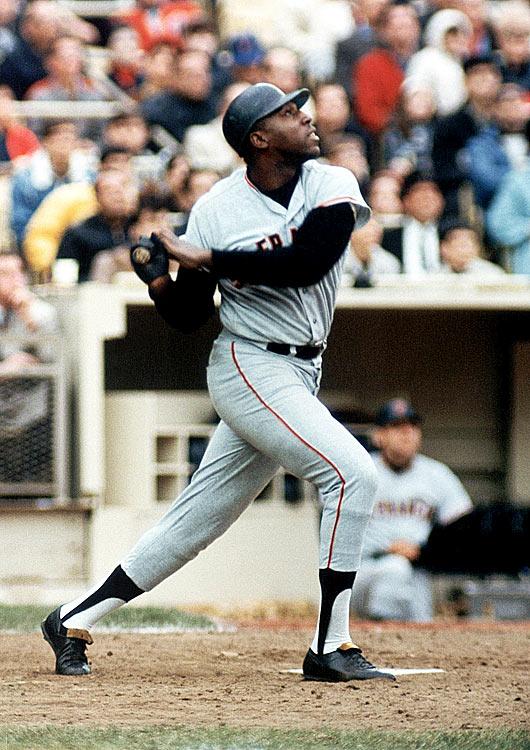 Bob Gibson called Willie McCovey the scariest batter in baseball, and that perception is backed up by stats. In three consecutive years (and another separated by just one season), pitchers intentionally walked Stretch more than any other batter. More than 100 times in three seasons, McCovey took a base on balls. The Alabamian ranks 41st in career OPS+, 20th in home runs, and 99th in WAR. McCovey is an obvious choice to be included in the Golden Hall.
Ouch, Ouch, Ouch. Repeat 282 more times. Craig Biggio ranks second all-time for hits by pitch. He led the majors in five different seasons in this abusive category. But that's not all at which this catcher turned outfielder turned second basemen excelled. The New Yorker led his league in doubles three times on his way to 668 career two-baggers. He ranks in the top 100 in career wins above replacement, too. Biggio's fielding earned him a spot in the top ten among second basemen in eight separate campaigns and 56th all-time.
"The amazing thing about Paul Molitor's recent bat-o-rama is not that he has hit in 33 straight games but that he has played in 33 straight games." As Mike Downey observed, Paul Molitor exhibited injury and energy in his playing days. In fact, the only time he tied for most games played in as season was the strike-shortened 1994 campaign. Yet, despite frequent appearances on the injured list, Molitor cobbled together a 21-year major league career. In that time, he slashed .306/.369/.448, stole 504 bases, and won a World Series ring. In a delightful nod to his Minnesota origins, Molitor finished his career and collected his 3,000th hit with the Twins.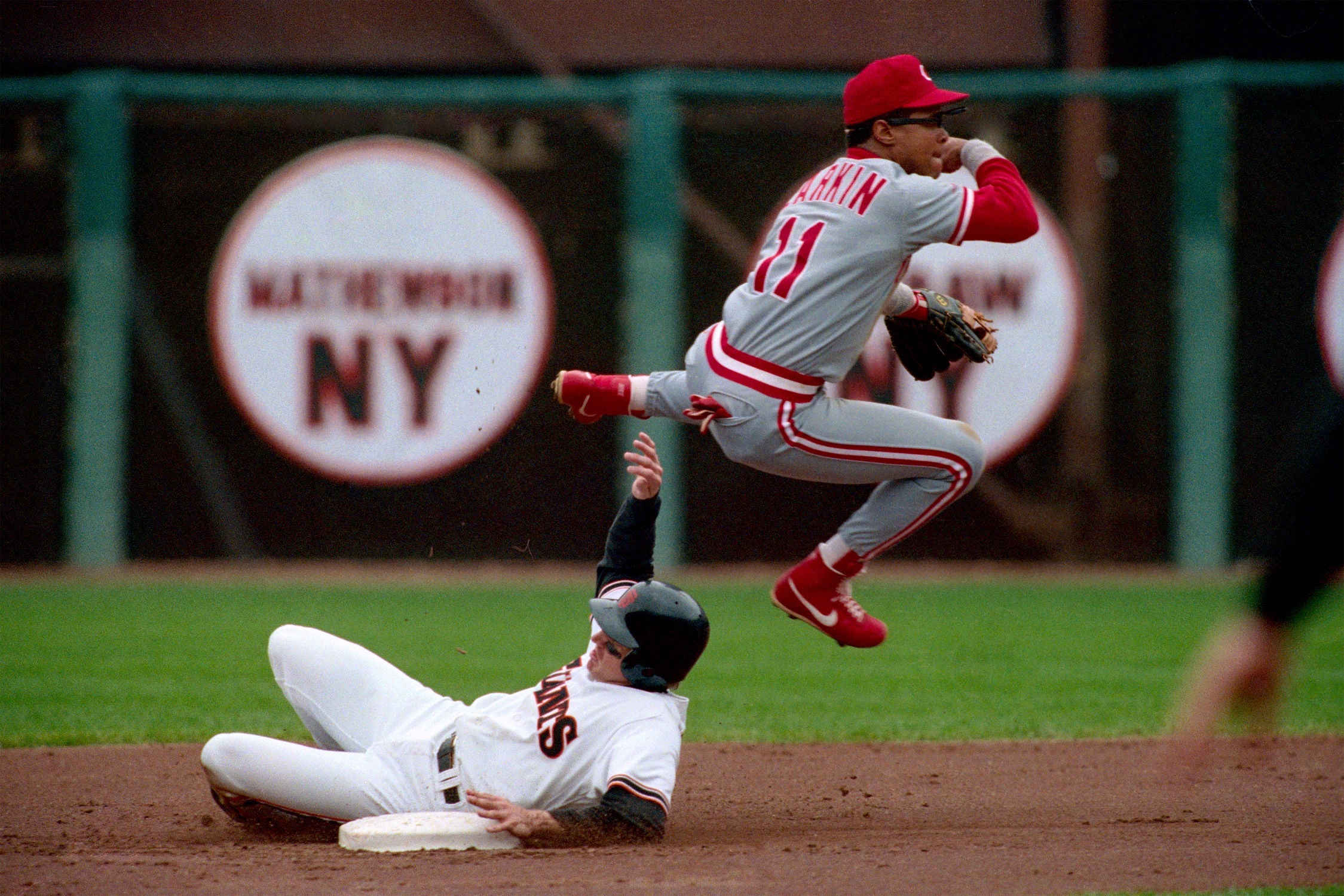 American children for generations have spent countless hours daydreaming about making it to the big leagues, playing for their hometown team, and winning the World Series. Few make it to the majors, fewer still earn the honor of donning their city's uniform, and only a handful can claim a World Series title. That fantasy has been dreamt the longest in Cincinnati, home to the oldest professional team in American sports. In 1986, one Cincinnatian achieved his dream. During a 19-year career with the Reds and Reds alone, Barry Larkin lived the dream.
A disciplined hitter, Larkin rarely struck out. Instead, he committed his plate appearances to getting on base. With nearly a thousand career walks more than 2,300 hits, Larkin slashed a career line of .295/.371/.444. And when on base, Larkin was a smart runner. He stole 379 bases while only being caught 77 times. The Ohioan received MVP votes in six seasons, including the award itself in 1996. He is an obvious and correct choice for the Golden Hall.
The South experienced a concentrated industrial revolution in the late nineteenth century that spurred the development of "mill towns." The villages were built around usually one textile mill, with nearly every working person (men, women, and children) toiling for hours for little pay. Yet, like most places in most times, people found avenues to enjoy life. In South Carolina, many mill towns joined together to form semiprofessional baseball leagues. Brandon Mill, on the outskirts of Greenville, was no exception. During one game, a promising young pitcher-turned-outfielder grew weary of the blisters caused by his new cleats and discarded them. After a successful at bat and on his way to third, one crank yelled "you shoeless son of a gun, you!" A few years later, Shoeless Joe Jackson was a leading star in the American League.
Jackson shined in most of his 12 big league campaigns. He finished in the top ten in multiple categories in multiple seasons, including OBP (6 seasons), WAR (7), and OPS+ (7). He won a World Series, and then, of course, helped throw another. Perhaps because of his shortened career, Jackson ranks third all-time in batting average.
In 1935, an African-American baseball team took a trip to segregationist Florida. This one-party, racist state implemented strict Jim Crow laws enforced by official police departments and unofficial-but-tacitly-endorsed Ku Klux Klan terrorists. During this sojourn, Cool Papa Bell recounted an episode where a Klansman attempted to intimidate the players. One outfielder stood up for himself and others and grabbed the very hood off of the militant. That man was Oscar Charleston.
Charleston might be the greatest player to ever play the game. Denied an opportunity to compete in the white major leagues, the Indianan excelled in the Negro Leagues and integrated Cuban League. Over his 27-year career, Charleston finished in the top ten in OBP and home runs in 12 different seasons, OPS+ 13 times, and WAR 14 times. He ranks tenth all-time in career OPS+ and 45th in WAR. He helped lead great teams to pennants, including the Indianapolis ABCs, Detroit Stars and Pittsburgh Crawfords. As a player-manager, the Hoosier Comet developed several all-stars, such as Josh Gibson, Satchel Paige, and Jud Wilson.
San Diego is a beautiful city and one of the most underrated in America. From historic Spanish and Mexican homes and churches to magical views of the Pacific, the 251-year old town has much to offer (including the site where this author got engaged). Often overlooked due to its proximity to Los Angeles, one Angeleno made a name for himself over a 24-year major and college career in San Diego.
Mr. Padre excelled at hitting as few others have. He slashed a career .338/.388/.459 while compiling 3,141 big league hits. In eight different campaigns, Gwynn led the league in batting average. He even swiped 319 bases along the way. If wins above replacement are any indication (76th all-time), the voters placed the right fielder just about where he belongs on an all-time list.
Conclusion
Hope you enjoyed the Golden Hall Eighth Team. Be sure to check out previous installments of the Golden Hall. Look for the Seventh Team to be revealed soon!
---
Follow me on Twitter at @GoldenHalloFame and follow us @OT_Heroics for more great content!
Overtime Heroics presents the Golden Hall Eighth Team.
Also, be sure to check out the Overtime Heroics Forums page to join in on the discussion!