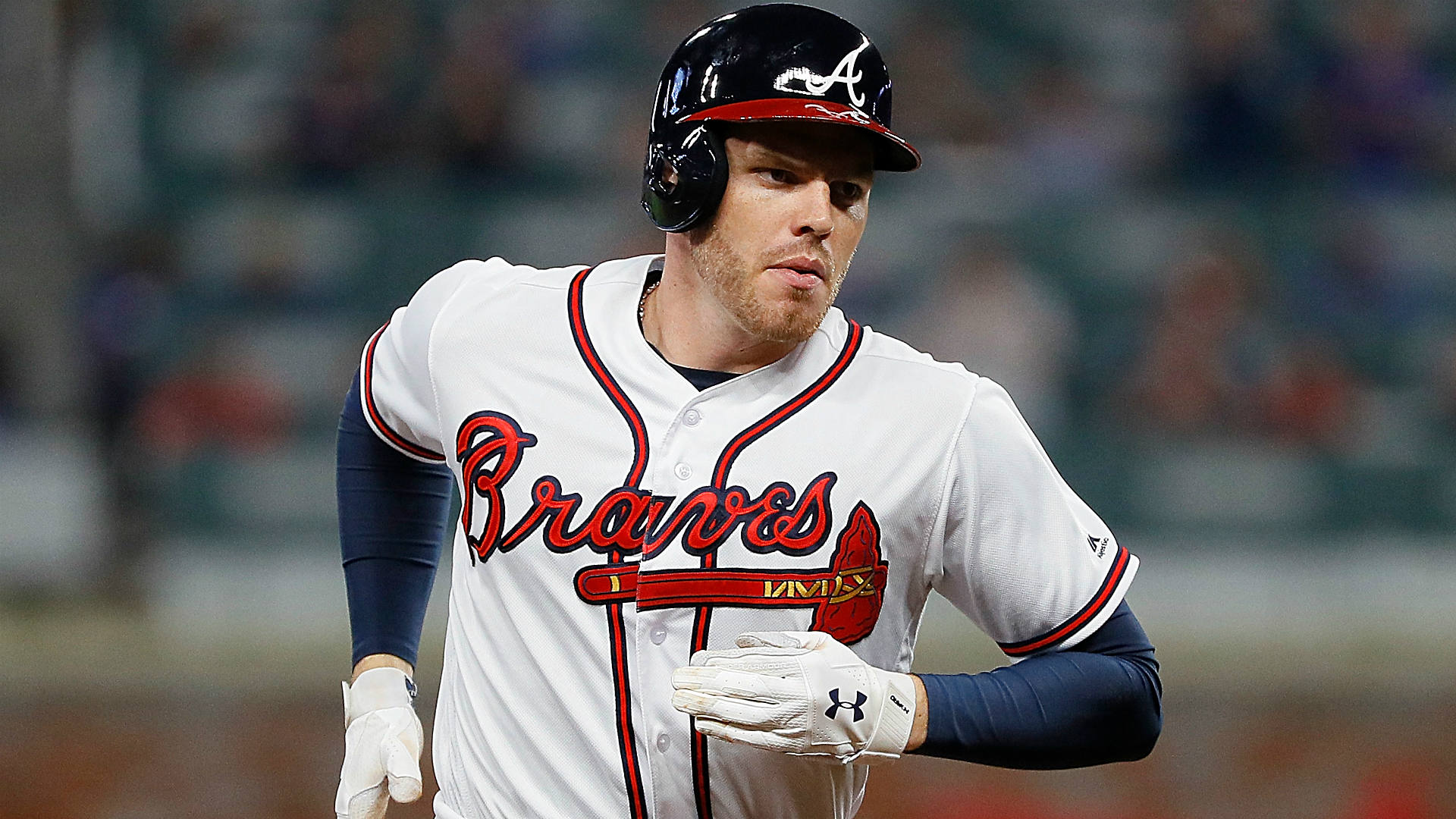 Freddie Freeman has been announced as one of the four Braves players that has tested positive for the coronavirus today. Will Smith, Touki Toussaint and Pete Kozma are the other three Braves who have so far tested positive. As more players begin to take the tests, and as the MLB releases the news of exactly who tests positive, those numbers will likely rise. Sadly, Freeman is one of the first stars of the league to test positive.
The veteran for Atlanta was reported to "have a fever" which will have him out of camp for quite a while. Freeman and the Braves are seeking another playoff run that would hopefully bring a championship to Atlanta. The young-gun roster in Atlanta is certainly nothing short of fantastic. However, with their primary leader and a huge bat in the lineup out, the team could be in some trouble.
Next, Braves first base coach Eric Young isn't participating in the 2020 season, as he is considered high risk for the virus.
Furthermore, Kozma joins Freeman as the other player on the Braves' roster to have symptoms, while Smith and Toussaint are asymptomatic. More on this story is sure to come, and other virus related content as well.
My Twitter- @HunterSills2 for more MLB.
Overtime heroics forums offers amazing content to help spark discussion!
Check out our merch shop here!
Be sure to check out our partners at Repp Sports! They offer the first ever crowd-sourced, no carb, no sugar, energy drink called RAZE. Use our promo code OTH1, for 15% off!