7/5/20 – Written By: Tom Witt – SacTown Crown Kings Report
**SPIKEBALLTOM'S SACRAMENTO KINGS PREDICTIONS FOR THE SACRAMENTO KINGS NBA SEASON 'RE-START'**
PART 1 OF 4
– GAMES 2 & 3 –
8/4 DALLAS MAVERICKS – 8/6: ORLANDO MAGIC
– ALSO IN THIS ARTICLE –
'FIRST PLAYOFF APPEARANCE IN 13 SEASONS…WITHOUT SAC FANS IN ATTENDANCE?'
&
'IS 2020 THE KINGS BEST CHANCE TO MAKE PLAYOFFS IN THE NEAR FUTURE?'
SACRAMENTO KINGS GAME PREDICTIONS
– PART 2 OF 4 –
Read ahead for SpikeballTom's predictions for the third and fourth games of eight in the NBA season restart – against the Dallas Mavericks and New Orleans Pelicans.
EIGHT GAMES TO END 13 YEAR PLAYOFF DROUGHT
The Kings will face four 'current playoff' teams in their quest to end their 13 year playoff drought when the NBA season resumes on 7/30 (hopefully).
Currently Sacramento sits 3.5 games back of the 8th seed Memphis Grizzlies (whom the Kings finished 3-1 against this season…).
The Kings are amongst a menagerie of teams – including the Memphis Grizzlies, New Orleans Pelicans, Portland Trail Blazers, San Antonio Spurs – vying for the 8th or 9th spot in the west, and a chance at the playoffs!
KINGS TO FACE FOUR 'PLAYOFF' TEAMS
Below is the Kings schedule for the remaining eight games:
7/31: San Antonio Spurs
8/2: Orlando Magic
8/4: Dallas Mavericks
8/6: New Orleans Pelicans
8/7: Brooklyn Nets
8/9: Houston Rockets
8/11: New Orleans Pelicans
8/13: Los Angeles Lakers
(https://www.sactownroyalty.com/2020/6/26/21305053/sacramento-kings-nba-orlando-schedule-release-espn-walty-disney-world-spurs-lakers)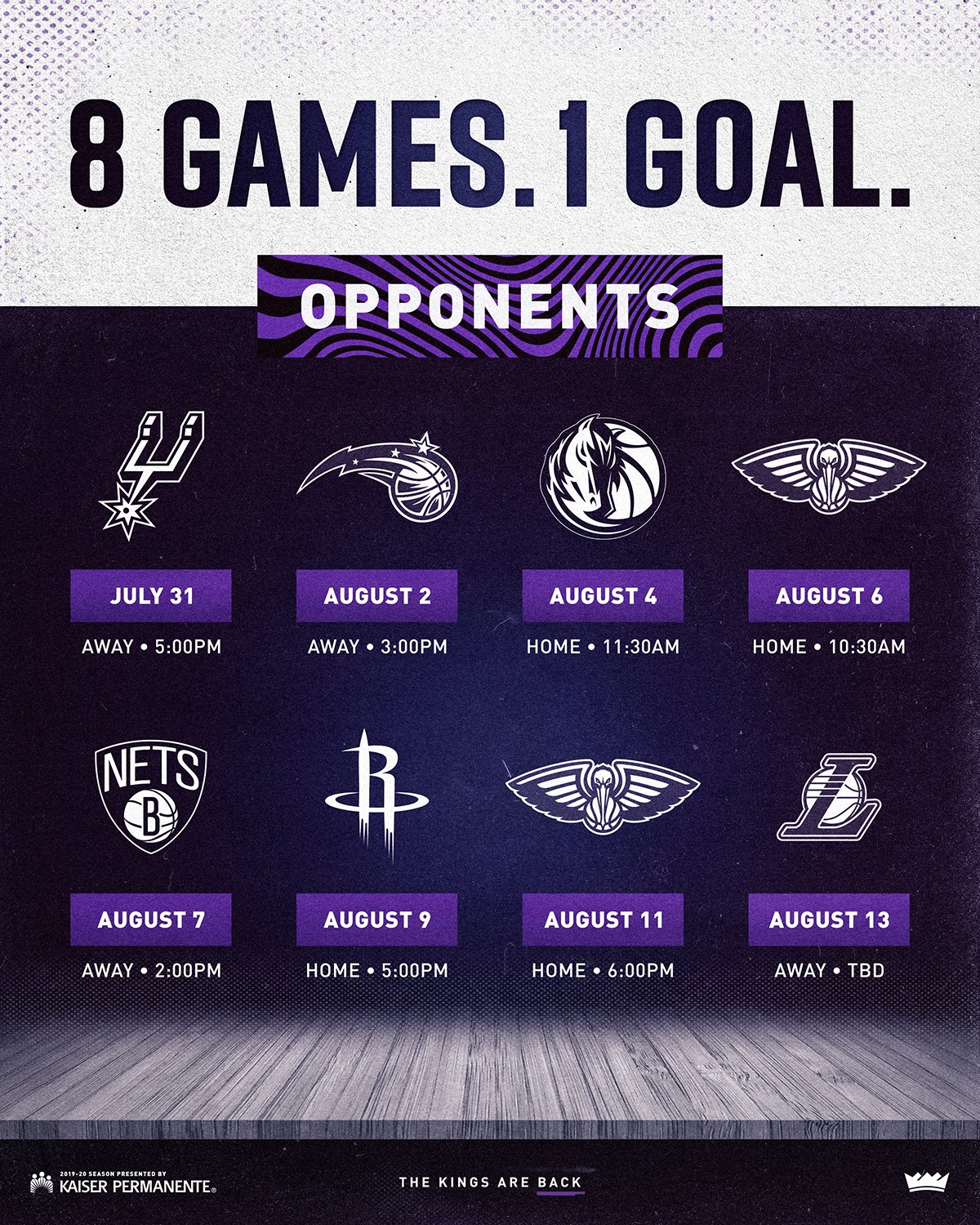 SACRAMENTO KINGS ODDS
Below are odds, and a breakdown of the Kings playoff chances by Ben Zweiman of Draft Kings Nation –
Championship Odds: +50000
Conference Winner Odds: +25000
8th Seed Odds: +1100
To Make Playoffs: Yes (+1100), No (-10000)
"As we can see, the Kings odds to win it all were steep to begin with. They improved a bit from before the season went on break with the new format giving them a shot at making the playoffs. The Kings have a lot of work to do in eight games and will need help from a few teams, but it's possible. Sacramento is 3.5 games back of the Grizzlies along with the Blazers and Pelicans. The Kings play the Pels twice, so they can make up a lot of ground there. Issue is they don't play the Blazers or Grizzlies."
(https://dknation.draftkings.com/2020/6/29/21307290/sacramento-kings-schedule-nba-season-restart-2020-tv-info-dates-times-opponents-playoff-odds)
SPIKEBALLTOM'S SACRAMENTO KINGS PREDICTIONS!
In my opinion, it feels like the Kings need to win at least 5 games to have a chance at the playoffs.
Though, almost more importantly, they need to beat the New Orleans Pelicans AT LEAST once, but most likely twice to have a chance at the 8th or 9th seed.
The Kings are 1-2 versus the Mavericks this season.
December 8th: Kings 110, Mavericks 106
January 15th: Mavericks 127, Kings 123
February 12th: Mavericks 130, Kings 111
Sacramento's lone win against the Mav's this season came without De'Aaron Fox, the Kings were helped tremendously by having six players score in double figures – led by Nemanja Bjelica who scored a team high 30 points, 7 rebounds and 4 assists, along with Hield who chipped in 26 points.
VIDEO: Kings Beat Mavericks 110-106
SPIKEBALLTOM'S

SACRAMENTO KINGS PREDICTIONS:
I PREDICT A LOSS!
I think Luka Doncic and the Mav's will be shaping into playoff form – after working some of the rust off in their first few games back. Dallas will be locked in for their playoff push – and hungry to show they belong in conversation about the top 5 teams in the west – and will be too much for the Kings to handle in this matchup.
The most important games, BAR-NONE, in this eight game re-start schedule are the two against the New Orleans Pelicans.
Sacramento is 0-1 versus New Orleans this season – in a CRAZY finish:
Nemanja Bjelica hit an And-1 THREE POINTER to tie the game at 115 with four seconds remaining! Alas, the Kings would suffer another buzzer beating heart break – this time courtesy of a J.J. Redick under hand floater for the win.
VIDEO: Pelicans at Kings – Full Game Highlights
On March 22nd, the Kings and Pelicans were slated to play in HIGHLY anticipated matchup on ESPN – which was cancelled last minute due to the COVID-19 pandemic shutdown.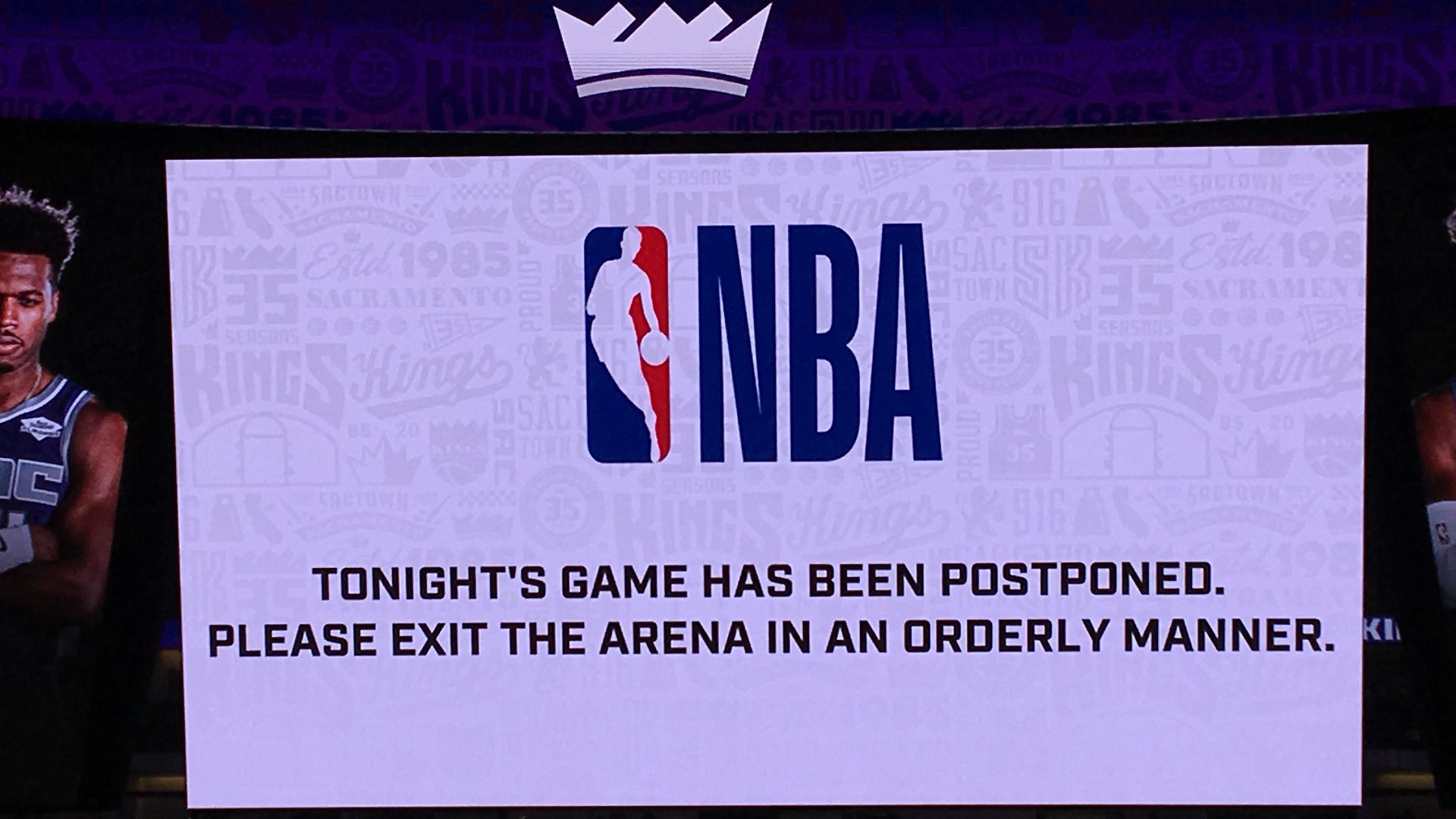 I can see the Kings-Pelicans forming into a GREAT rivalry in the years to come. Both squads are young, talented and looking to continue to move up in the ranks against the western conference powerhouse teams of the last decade.
SPIKEBALLTOM'S SACRAMENTO KINGS PREDICTIONS:
I PREDICT A LOSS!
I think that a full strength Pelicans are a little bit more 'ready' currently than a full strength Kings squad.
Things to to think about: Who will cover Zion – Holmes, Len, Giles, Bagley? Can Fox outshine Lonzo Ball yet again? Who will lockdown Brandon Ingram? And you can't forget the savvy veteran Jrue Holiday.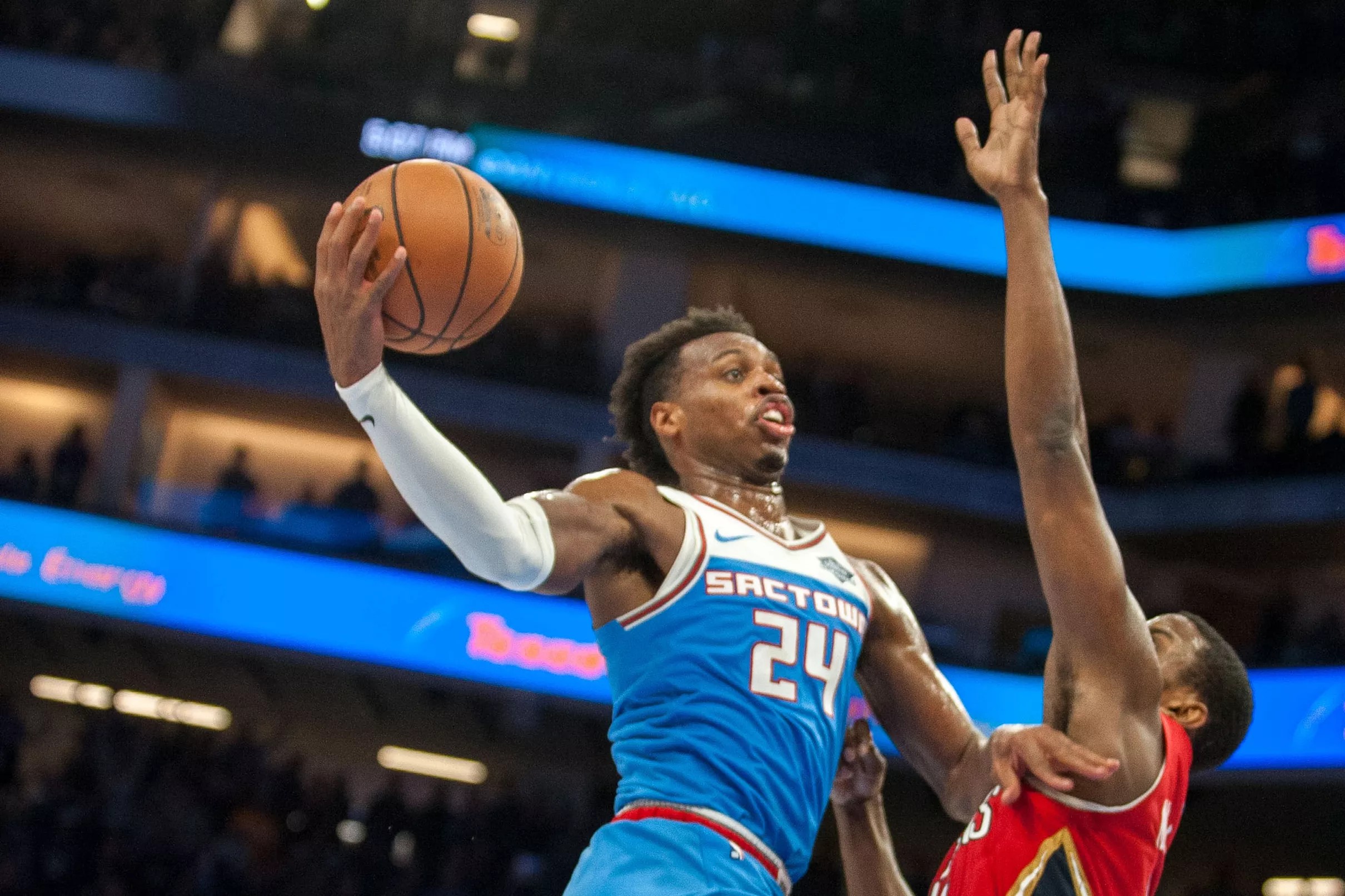 Slow Starts in Sac-Town
The Kings have been plagued by slow starts games, quarters, and the season in general.
According to 'Sacramento Kings: Keys for the Kings to surge in the season's second half', "… during the 0-5 start at the beginning of the season, the majority of the Kings' woes occurred in the 3rd quarter and the Kings were outscored 158-95 during this stretch."
Consistency will be key!
FIRST PLAYOFF APPEARANCE IN 13 SEASONS…WITHOUT SAC FANS IN ATTENDANCE?
It would be AWESOME if the Kings had an amazing run, and made the playoffs to end their 13 season drought.
A question I have thought about as a Kings fan is :
DO WE REALLY WANT OUR FIRST PLAYOFF TRIP IN 13 SEASONS TO NOT HAVE ANY GAMES IN HELD SACRAMENTO?
IN OUR BRAND-SPANKING NEW DOWNTOWN SACRAMENTO GOLDEN1 ARENA, WITH COWBELLS CLANGIN', THE 6TH MAN GOIN' WILD!
IT'S GIVING ME CHILLS JUST THINKING ABOUT IT!
Just a thought that crossed my mind…
BIBBY, K-MART, ARTEST … OH MY!
Sacramento currently holds the longest postseason-less drought in the NBA.
13 seasons.
The last time the Kings made the playoffs was 2006.
That was with a team featuring an aging Mike Bibby, a sharp shooting Kevin Martin, and a suspended Metta…. Ron Artest.
VIDEO: Kevin Martin Tells Story of Hitting Buzzer Beater in 2006 NBA PLAYOFFS – 1. SPURS VS 8. KINGS
IS 2020 THE KINGS BEST CHANCE TO MAKE PLAYOFFS IN THE NEAR FUTURE?
This is the Kings 'best chance' to make the playoffs.
With an injured Warriors squad not making the playoffs this season, there will be one less spot in the already playoff heavy west in the upcoming seasons.
There are also many teams near-ish to the Kings that are only going to improve – Memphis, New Orleans, Portland, even Phoenix with their young core.

This season may be the Kings best chance – without a change to a sixteen team playoff system, regardless of eastern or western conference, etc. – to make the playoffs in the near future.
**CHECK BACK FOR PART 3 OF 4 OF SPIKEBALLTOM'S PREDICTIONS!**
GO KINGS!
-SPIKEBALLTOM
READ PREVIOUS ARTICLES BY SPIKEBALLTOM:
References: