A brand-spanking new 6DoF Shooter that'll cast you right back to the days of Descent and Forsaken.
The six-degrees-of-freedom (6DoF) shooter genre is experiencing something of a resurgence lately, largely due to Nightdive's remaster of N64 title Forsaken, as well as the announcement of a new Descent title and the ever-growing boom of indie projects that has reigned over the past decade due to platforms like Steam, GameJolt and Itch. Ebonscale Studio are the latest independent to throw their two cents onto the pile, with their Sci-Fi drone shooter – Zerograve.
Taking evident inspiration from the new wave of 6DoF shooters, namely Overload, Zerograve thrusts players into a 3D sci-fi environment through the eyes of a combat drone. It's your duty to navigate your way through beautiful neon-lit settings, seeking out coloured keycards and blasting away at a variety of enemy drones. Along your way, you'll discover all sorts of upgrades and secrets to assist you in your decimation of those tin-can nasties.
Being a 6DoF shooter, Zerograve grants you full freedom of movement, with your drone able to move up and down, as well as go upside down or sideways. Whilst this might feel unnatural to genre beginners, it's sure to quickly set in, and you'll be more than comfortable due to the slick controls and movement Ebonscale have pumped into the project.
Zerograve just feels really nice to play, despite a lot of games in the genre feeling a little vomit-inducing due to somewhat jolty movements and sickly speed. Zerograve isn't exactly hardware-pushing, so you don't really need to even worry about a little lag throwing your stomach for a ride. The controls are simplistic too, so you can get fully immersed without having to worry too much about familiarizing yourself with an overly convoluted scheme before doing so.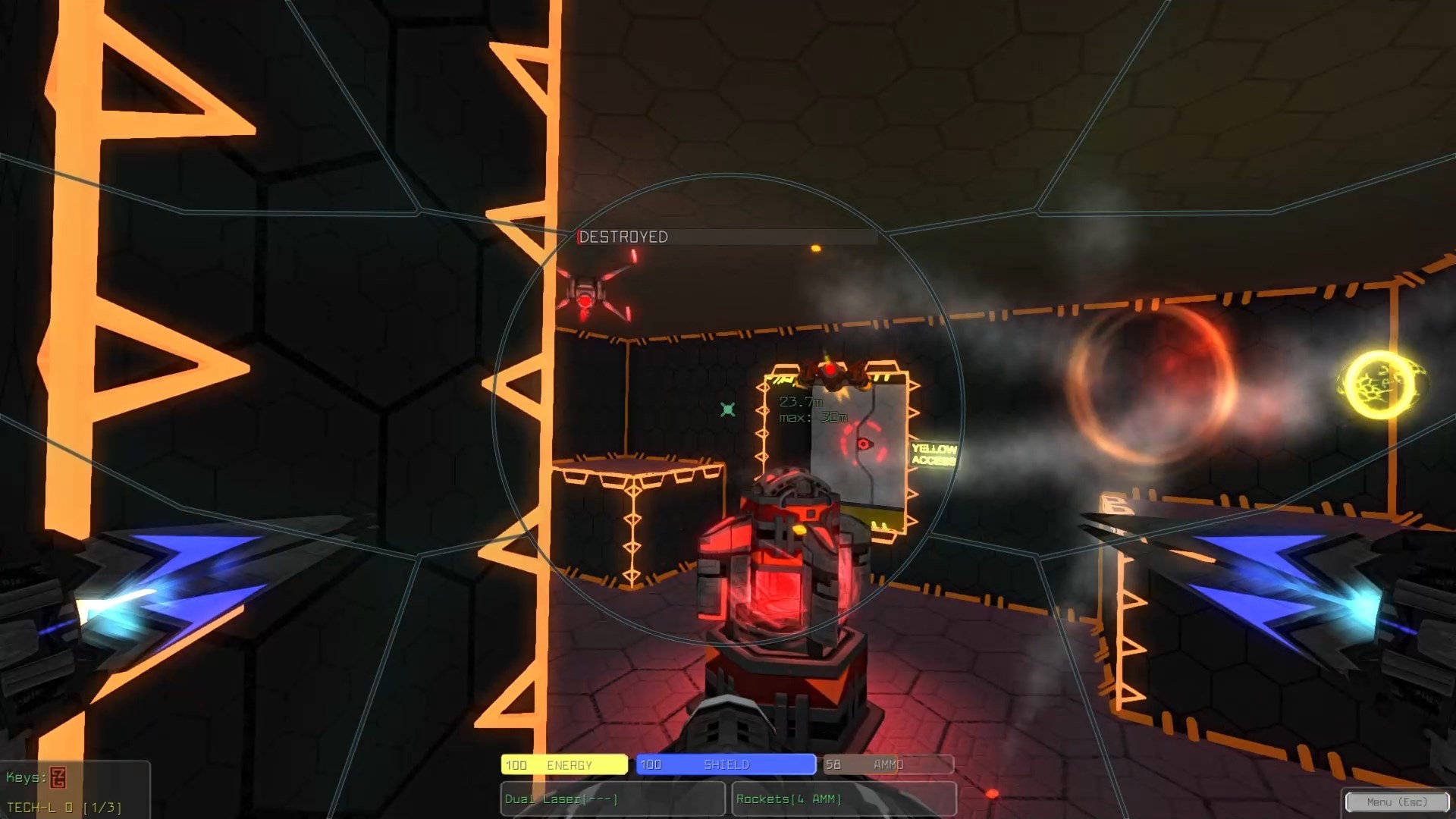 The demo takes place over three or so short levels, with the player able to collect upgrade points to redeem in the menu – granting them access to different guns and missiles, each with their own benefits and detractions. There's quite the list available in the shop, and this will only expand as the game blasts its way out of Early Access.
There's a fair bit of length available in the demo if you feel like exploring, and that's something Zerograve encourages. Alongside the demo's release, Zerograve has also entered Early Access, something that Ebonscale have done before with their previous title, Dragonpath. According to their estimations, the full release should happen at some point in 2021. We'll be keeping an eye on it, and if you're a fan of 6DoF shooters, yours should be as well!
You can learn more about Zerograve on the Steam page!
---
Make sure to follow ObscuReviews on Facebook so that you never miss an article! Check in on Discord, Twitter and Instagram too! Add me on Steam too!
If you want to support my writing, head on over to my Patreon here!
Also, be sure to check out the Overtime Heroics Forums page to join in on the discussion!