The 2010s saw many great performances at every position. Almost every position had an MVP winner, even some pitchers. Additionally, some of these seasons will cement some players' cases for the Hall of Fame. Here are the best single-season performances at each position from the past decade.
Posey won Rookie of the Year in 2010, but suffered a painful leg injury in a home-plate collision in 2011. Posey's 2012 season shut down any doubts that he would be able to return to form. He hit an astounding .336/.408/.549 (171 OPS+) with 24 homers, 103 RBI and 10.3 fWAR. His average and OPS+ were both best in the majors. Additionally, Posey won the NL MVP, Comeback Player of the Year, and Silver Slugger for catchers. He then led the Giants to their second World Series title in three years.
Honorable Mention: Yadier Molina, STL, 2012
First Base: Joey Votto, CIN, 2017
Votto's 2017 season narrowly edges out his 2010 MVP season here. This season saw Votto hit a scalding .320/.454/.578 (167 OPS+) with 36 homers, 100 RBI, and 8.1 bWAR. Additionally, he walked a Major League-best 134 times, while only striking out 83 times. His on base percentage and OPS were also both tops in the majors. Votto just missed out on his second MVP award, finishing second to Giancarlo Stanton by only two points.
HM: Paul Goldschmidt, ARI, 2015
Second Base: José Altuve, HOU, 2017
Cue the trash can jokes. While Altuve may have been assisted by some sign-stealing, his numbers are still very impressive. He hit an amazing .346/.410/.547(160 OPS+) with 24 homers, 39 doubles, 32 steals, 81 RBI, and 7.9 bWAR. Additionally, Altuve claimed his third batting title in four years and led the league in hits for a fourth consecutive year. Altuve was awarded the AL MVP as well his fifth consecutive Silver Slugger.
HM: Robinson Canó, NYY, 2012
This season edges out Cabrera's Triple Crown year from 2012. In 2013, Cabrera hit a Major League best .348/.442/.636 (190 OPS+) with 44 homers, 137 RBI, and 7.5 bWAR. Additionally, he won his third consecutive batting title and second straight MVP. In his storied career, this was Cabrera's best offensive season.
HM: Alex Bregman, HOU, 2019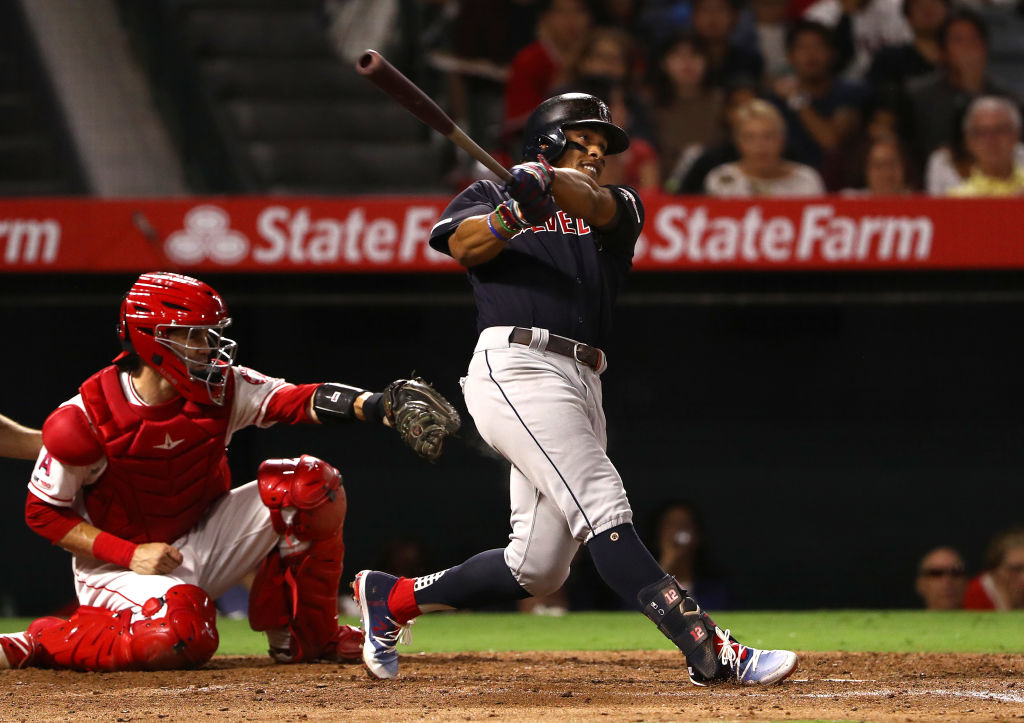 Surprisingly, no shortstop won an MVP award during the 2010s. Lindor's 2018 season was absolutely fantastic. He batted a strong .277/.352/.519 (132 OPS+) with 38 homers, 25 steals, 42 doubles, 92 RBI, and a 7.8 bWAR. Additionally, he won his second straight Silver Slugger and finished sixth in the MVP voting.
HM: Troy Tulowitzki, COL, 2010
Left Field: Ryan Braun, MIL, 2011
Some may put an asterisk next to this season, but nevertheless, Braun gets the nod here. Since most of the MVP winners played center and right field, Braun is the last MVP who played exclusively left field. During this season, he hit a strong .332/.397/.597 (166 OPS+) with 33 homers, 38 doubles, 33 steals, and 7.7 bWAR. In addition to winning the MVP, Braun was awarded his fourth consecutive Silver Slugger.
HM: Christian Yelich, MIL, 2018
Centerfield: Mike Trout, LAA, 2018
This race was between a bunch of different Mike Trout seasons. His 2012, 2015, 2016 and 2019 seasons are also worthy of this spot. However, his 2018 season stands out for a couple of different reasons. Trout hit a spectacular .312/.460/.628 (198 OPS+) with 39 homers, 24 steals, 79 RBI, and 10.2 bWAR. What's even crazier is that Trout put up that 10.2 bWAR despite only paying 140 games. Additionally, he led the AL in walks, and led the majors in on base percentage, OPS, and OPS+. Trout came up short in his quest for an MVP, finishing second to Mookie Betts, but this season was outstanding.
HM: Jacoby Ellsbury, BOS, 2011, Matt Kemp, LAD, 2011
After a solid first few seasons, Harper broke out in a big way in 2015. He hit a monstrous .330/.460/.649 (198 OPS+) with an NL-best 42 homers, 38 doubles, and 9.7 bWAR. Additionally, he led the majors in on base percentage, slugging percentage, OPS, and OPS+. His 1.109 OPS on the season is the highest mark any player put up in the decade. Harper was the unanimous winner of the NL MVP award and picked up a Silver Slugger as well.
HM: Mookie Betts, BOS, 2018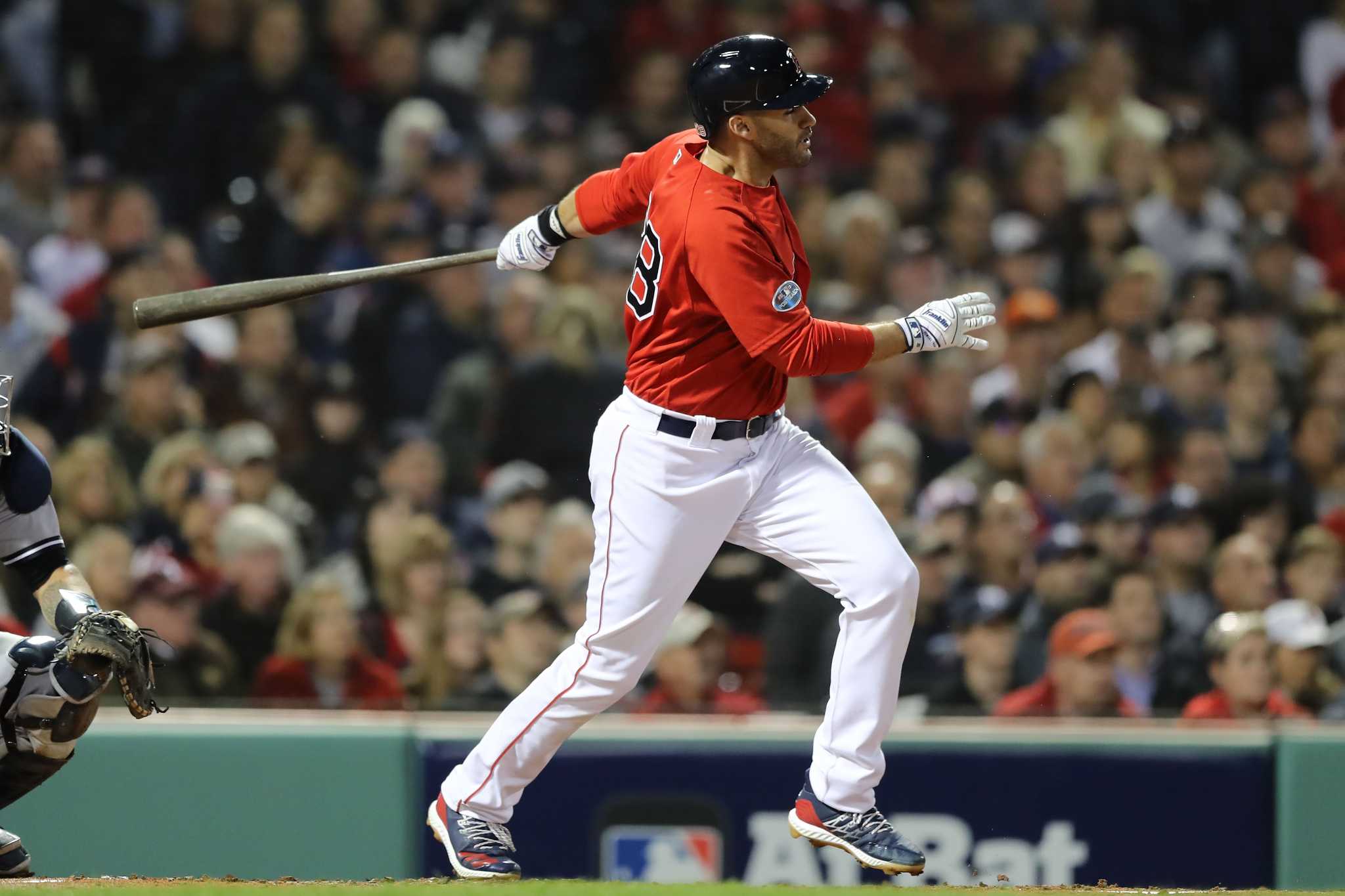 Martinez signed a hefty five-year, $110M dollar contract with the Red Sox in February of 2018. He rewarded them with a fantastic .330/.402/.629 (173 OPS+) batting line with 43 homers, a Major League-best 130 RBI, and a 6.5 bWAR. Additionally, he led the majors with 358 total bases. Martinez's season was so good that he became the first player to win two Silver Sluggers awards in the same season, winning one at DH and then again as an outfielder, despite only paying 57 games in the outfield.
HM: Nelson Cruz, MIN, 2019, David Ortiz, BOS, 2016
Starting Pitcher: Jacob deGrom, NYM, 2018
There were a ton of great pitching seasons in the 2010s, but deGrom's was most impressive. While some may knock him for only winning 10 games, that can be attributed to his complete lack of run support. For the season, deGrom had a Major League-best 1.70 ERA/1.98 FIP (218 ERA+, also best in the bigs), a 0.912 WHIP, and 269 strikeouts in 217 innings pitched (11.2 K/9). Additionally, he only allowed 10 homers, giving him the majors' lowest home run rate at 0.4 HR/9. deGrom won his first Cy Young award with 29 of 30 first place votes, and placed fifth in the MVP race.
HM: Clayton Kershaw, LAD, 2014, Zack Greinke, LAD, 2015, Jake Arrieta, CHC, 2015
Relief Pitcher: Zack Britton, BAL, 2016
Britton's 2016 season was simply magnificent. He only allowed four runs all season in 67.1 innings pitched, giving him a minuscule 0.54 ERA (803 ERA+). He also racked up a 1.94 FIP, 74 strikeouts (9.9 K/9), and a 0.836 WHIP. Additionally, he was an AL-best 47 for 47 in save opportunities. Britton finished fourth in the Cy Young voting, and 11th in MVP voting. However, he was infamously left in the bullpen during the AL Wild Card game, which the O's lost on a walk off in extra innings.
HM: Edwin Diaz, SEA, 2018, Blake Treinen, OAK, 2018
Conclusion
The 2010s saw some of the most dominant seasons in baseball history. These performances will forever be remembered, whether they were one year wonders, or part of Hall of Fame careers.
Want to discuss this further? Head to our forum and make sure to follow me on Twitter @Mathias_A_K.