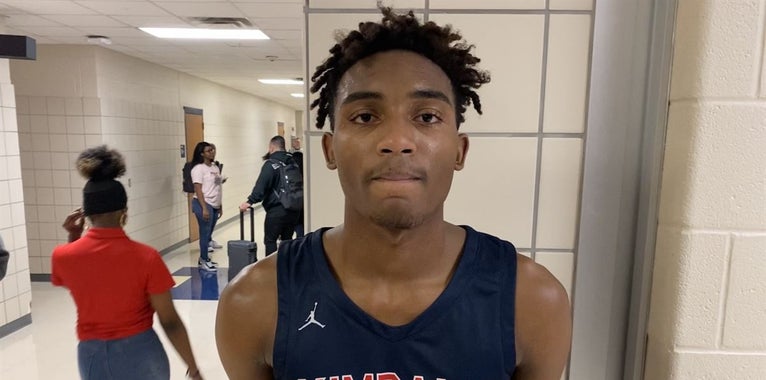 Home is where The Heart is! Five star Combo Guard Arterio Morris(Class of 2022) has committed to The University Of Memphis. Arterio Morris was born in Memphis, but moved to Texas when he was five years old. When asked about The Tigers and his commitment Morris said "That's my hometown , I've always wanted to play for The Tigers. Its safe to say that Morris didn't forget where he came from.
The 6'3 guard is an all around scorer. He is a shooter, slasher ,and just a plain bucket getter. "My mentality is to kill" says Morris about his game. His scoring ability makes him elite at his position. Morris led his high school team to a 24-8 record this past season, and 11-2 in their district. He will be attending Prolific Prep next year in California.
Penny Hardaway ,and Cody Toppert get it done with Morris. Arterio says The coaches spoke to him , and really spoke to him. " They've been sending me film, and keeping in touch" says Morris. This is two five-stars in two weeks for The Memphis staff. Morris had some big time offers from schools across the country. Kansas, Oregon and Texas were on him ,as well as numerous others. This is The Tigers first commitment, but certainly not last of The 2022 class. It's safe to say even with The departure of Mike Miller , Penny and The staff still have what it takes to get recruits, and get them committed.
Make sure to follow OTHMemphis on Twitter for all of your Memphis sports related news, and updates!