In early June, ONE Championship asked its fans which Grand Prix tournament they wanted to see next.
Some of the more interesting suggestions were Heavyweight, Featherweight, or any weight in Muay Thai.
All those divisions have very good arguments for why they should have their own grand prix tournaments.
Both Featherweight and Muay Thai are highly competitive divisions that would provide a lot of good match-ups.
While Heavyweight isn't competitive at all and needs a tournament to get more activity going.
However, these arguments are trumped by one the divisions that need a grand prix tournament the most – Bantamweight.
The Ladder is in Chaos
When ONE released its official Bantamweight rankings, it was one of the few that I mostly didn't have problems with.
Nearly every man earned their place and all of them are exciting to watch. But everyone is left scratching their heads when asked "Who does Bibiano Fernandes fight next?"
Unfortunately, so much attention has been put on the Kevin Belingon and Fernandes rivalry that no clear next in line was built up.
Everyone from the #1 contender down has problems that make them undeserving of a title shot.
Let's look at each of them one by one and see how a tournament will solve all of their problems.
The Problematic 5
Kevin Belingon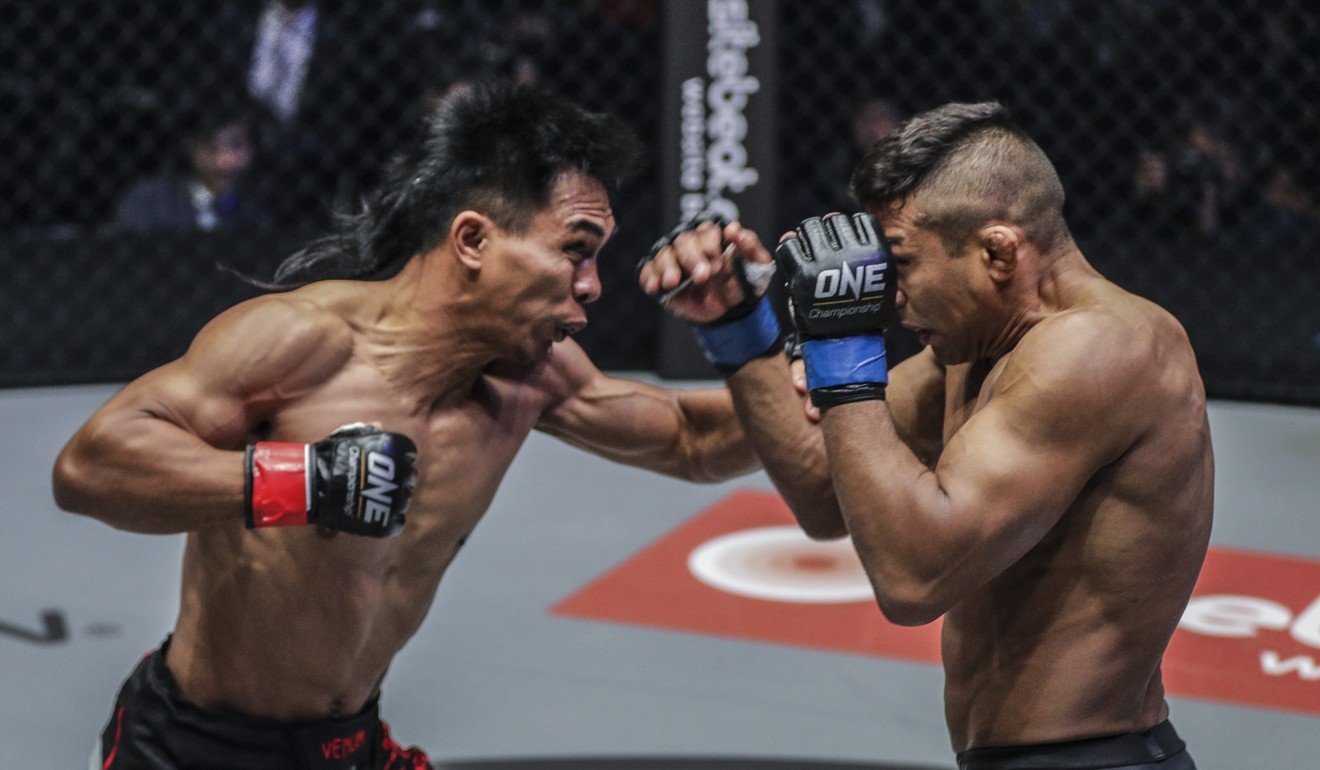 As I already mentioned, Belingon and Fernandes slugged it out a grand total of four times.
Each one has its own flavor of drama, contributing a unique chapter in what has become one of the better rivalries in the promotion.
However, the fourth and latest fight ended decisively in favor of the Champion.
The problem is that these two have met so many times that another fight any time soon makes little to no sense.
This puts Belingon in a bad spot, because he needs to "work his way up" in order to justify a fifth fight.
But how do you do that when the only guy above you is the Champion?
A Bantamweight Grand Prix tournament, that's how.
Belingon once torched the upper echelon of the division to get the first rematch. Now he has to destroy everyone that's left to justify another one.
Shoko Sato
If this hypothetical tournament never happens, then Shoko Sato is probably the next one that's going to get a title shot.
The Shooto, Road FC and Pancrase veteran is the one with best case to challenge the Champion.
This is where I need to point out that the "best case" and a "strong case" are not the same thing.
Here's his problem. He has three wins in ONE so far against Mark Abelardo, Rafael Silva and Kwon Won Il.
While none of those names are scrubs, Belingon had to win against Muin Gafurov, Toni Tauru, Kevin Chung, Reece McLaren, Andrew Leone, and Martin Nguyen before getting his rematch.
That's what a strong case looks like, and Sato doesn't have that yet.
You know how he would get that though?
With a Bantamweight Grand Prix tournament, of course.
He gets as many quality fights as he needs to make the strongest case possible for a title shot.
Shuya Kamikubo
Another impressive Japanese fighter. He hasn't lost a fight since 2016 and is on a 4-fight win streak in ONE.
Stealth is a solid fighter that probably won't wow the crowd when he steps in the Circle. But has the makings of someone that can be great.
The problem lying in his path to a title shot is that he hasn't faced anyone of note.
The best guy he's beaten is Dae Hwan Kim, and the Korean is 2-3 in his last five fights.
Not many people outside Japan and Korea know who he is, and that's not a compelling case for the next challenger to the most dominant Champion in the promotion.
How can Kamikubo get more name recognition and audience appeal?
Say it with me. A Bantamweight Grand Prix Tournament!
Yusup Saadulaev
The Russian fighter is probably the greatest ONE legend that you've never heard of.
He's a man that's given a lot to the promotion and one that I'm silently rooting for to become Champion someday.
His biggest barrier to the belt, however, is similar to Kamikubo and Sato.
Despite his long history at ONE, he's a relative newcomer to 145 lbs. He's only had two fights in the division and his biggest win was against Daichi Takenaka.
Although he's very talented, he's had trouble trying to commit to a single weight division long enough to make a title run.
What could help Yusup focus on a weight class and focus on his goal?
A Bantamweight Grand Prix Tournament!
Daichi Takenaka
Takenaka's inclusion in the Top 5 is the one that kept me from being totally happy with this ranking.
He's currently 2-2 in the division, with his last fight being a loss against Yusup Saadulaev.
To be in the Top 5 with a split win-loss record is confusing on its own.
The fact that there are fighters in the division who are on win streaks or are undefeated that got snubbed just makes it so much worse.
Takenaka needs a win before even claiming he's worthy of anything. How can he do that?
Through a Bantamweight Grand Prix Tournament. Okay, I'm done.
There's an abundance of talent in the division. Unfortunately, none of whom are worthy to challenge the king.
A Bantamweight Grand Prix tournament fixes all the things I mentioned by allowing the fighters to build better cases to challenge Bibiano.
The Brackets
Five people don't make for a good tournament though. They need at least three more bodies to make sense.
Here are the three guys that I think will have a big impact on this hypothetical tournament, and give the Top 5 a run for their money.
Li Kai Wen
The Underdog is someone I felt should have been in the Top 5 instead of Daichi Takenaka.
He's on a four-fight win streak and has a more exciting finish-friendly style.
We included him as one of the six hardest hitters in the promotion for a reason.
I sincerely think that he and one other Bantamweight are better candidates for #5.
But I can also see the argument of why Takenaka took that spot.
The Underdog did most of his damage in the Featherweight division and only recently came back down to Bantamweight.
All that success at another weight class might not have counted when they were tallying the votes.
Li Kai Wen is a knockout machine that will rush into the action from the first bell. Any tournament that features him is guaranteed to bring eyeballs.
Troy Worthen
This is the other Bantamweight that I would have put at #5 instead of Takenaka.
He's undefeated, is currently on a three-fight win streak, and his most recent victory was over OWS alumni Mark Abelardo.
Though not as eye-popping as Li Kai Wen, Worthen has a solid all-around game that can take the fight anywhere.
In our seven takeaways from ONE: King of the Jungle article, we said that Worthen is ready for a big step-up in competition.
A Bantamweight Grand Prix is the perfect step-up to test his worthiness.
John Lineker
The Flyweights got Demetrious Johnson, the Lightweights got Eddie Alvarez. It's probably only fair that the Bantamweights get John Lineker.
This hypothetical tournament won't be Lineker's welcome party to the promotion though.
He already made his promotional debut with a victory over Muin Gafurov. But he'll probably still be the favorite to win in such a tournament.
For those unfamiliar with Lineker, he's a former UFC fighter that's easily one of the top bantamweights of all time.
He has victories over Ian McCall, Jon Dodson, Michael McDonald, and Rob Font.
A Lineker fight is also always exciting as he has multiple Fight of the Night awards, several fight of the year performances, as well as knockout of the year mentions.
Not many in this Bantamweight division including the Top 5 and Bibiano himself have experienced anything quite like John Lineker.
That's my case for why ONE needs a Bantamweight Grand Prix. Do you think Muay Thai needs the same treatment? Which division do you think needs one the most? Let us know.
---
Follow me on Twitter at @BjornPossel and follow us @OT_Heroics for more great content!
Also, be sure to check out the Overtime Heroics Forums page to join in on the discussion!