After dropping their opening series against the Braves, the Mets will look to rebound. They open a four-game set with the Red Sox on Monday night. The Red Sox also come in looking to bounce back, after losing two of three to the lowly Orioles over the weekend. The first two games will be at Fenway Park, while the second two games will be at Citi Field. Here are the keys to the Mets' success this week.
Bats must wake up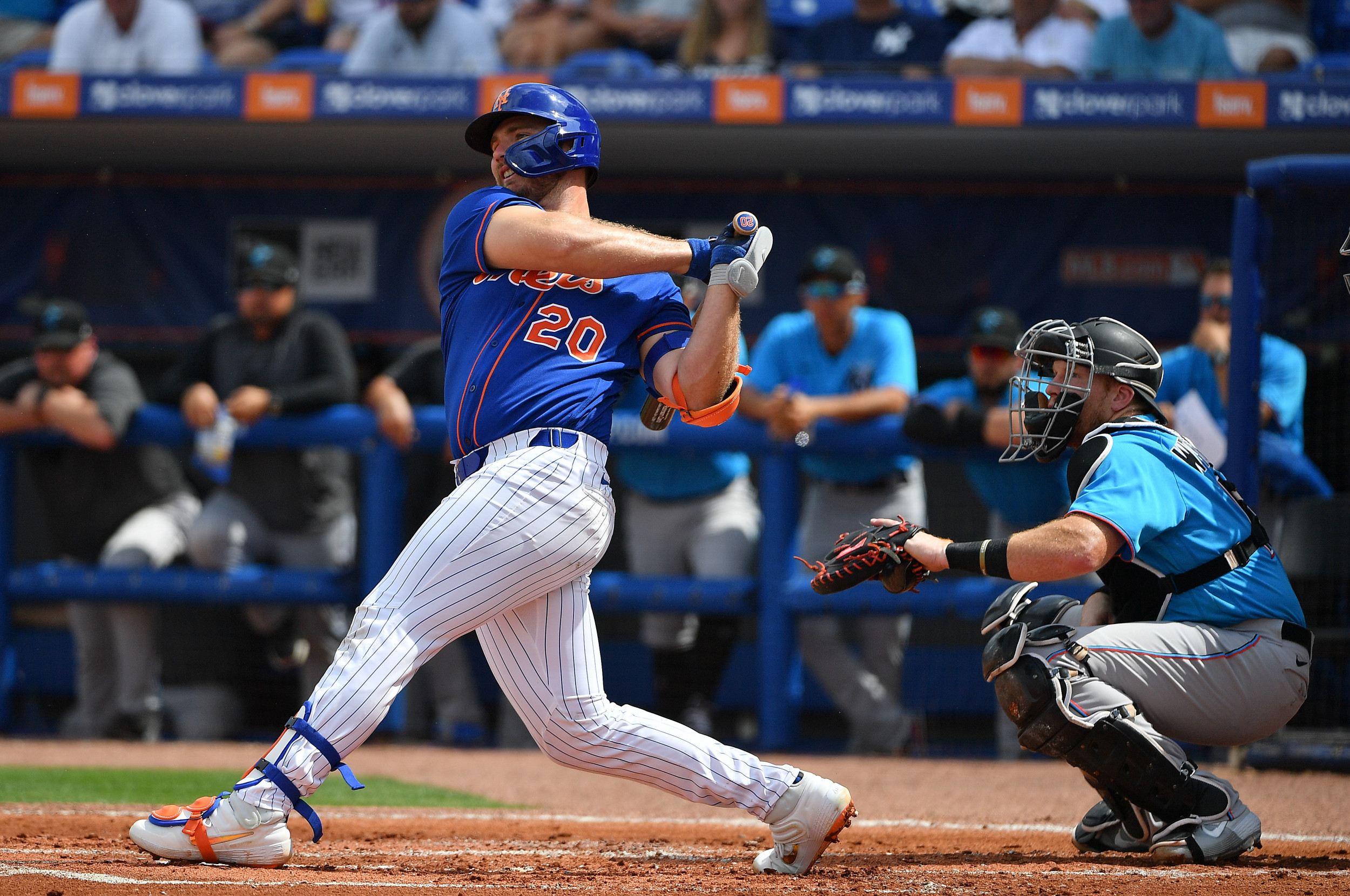 A majority of the Mets' offense was silent over the weekend, as they only scored five runs over the three games. The big bats of Pete Alonso, Jeff McNeil, J.D. Davis, and Robinson Canó went a combined 4-for-40. While Yoenis Céspedes made headlines with his clutch home run on Opening Day, he went just 1-for-7 over the two games. If the Mets want to win games, they desperately need these hitters to heat up. Additionally, the Mets left 24 men on base, and went just 4-for-21 with runners in scoring position. The team needs to start driving in runs with men on base, as far too many times they've had men in scoring position with less than two outs and failed to capitalize.
The bullpen has to step up
The Mets' bullpen was fantastic on Opening Day, and for most of the second game of the Braves series. It wasn't until Edwin Díaz served up a game-tying homer to Marcell Ozuna that the bullpen showed some weakness. While Díaz's home run problem is concerning, overall he looked solid. His slider was very effective and his fastball was well located, even on the pitch that Ozuna hit out. However, Hunter Strickland struggled in the 10th inning on Saturday, and Corey Oswalt and Paul Sewald gave up a combined seven runs on Sunday. Additionally, Oswalt and Sewald surrendered four homers in six innings. The bullpen was the Mets' achilles heel last year, and they need to perform like they did on Opening Day for the team to succeed.
The starting rotation needs help, badly
Jacob deGrom and Steven Matz were fantastic against the Braves, allowing just one run in 11 innings between the two of them. Additionally, they struck out a combined 15 batters, and showed considerable increases in velocity. However, Rick Porcello got shelled on Sunday, giving up seven hits, three walks, and six earned runs in just two-plus innings of work. Having two good starters is always a plus, but the lack of depth behind deGrom and Matz is concerning. Considering that the Mets are in win-now mode, they desperately need to fix their rotation.
Pitching match-ups
Former all-star Michael Wacha will make his Mets debut on Monday night. The former Cardinal was picked up in free agency over the offseason, after he went 6-7 with a 4.76 ERA, logging 104 strikeouts in 126.2 innings pitched in 2019. The Red Sox will counter with a bullpen effort, led by lefty Josh Osich. The Mets have yet to announce their starter for Tuesday, but they will face another lefty in Matt Hall, who will make his first Major League start.
Back at Citi Field, the Mets will have Jacob deGrom back on the hill against right-hander Nathan Eovaldi on Wednesday. While deGrom was on a pitch limit last time out, he looked fantastic. He struck out eight batters and only allowed one hit in five innings. Eovaldi also pitched well on Friday, giving up just one run, five hits, and one walk, with four strikeouts in six innings against the Orioles. The series will conclude with Steven Matz facing off against fellow southpaw Martín Pérez on Thursday night. Matz will look to build on his strong showing over the weekend, while Perez will look to rebound after a rough start against Baltimore.
For a complete rundown of the Mets' schedule, click here.
Looking forward to the games this week? Head to our forum for discussion, and make sure to follow me on Twitter @Mathias_A_K