After scoring just five runs in their first three games of the season, the Mets' offense woke up on Monday night. They defeated the Red Sox at Fenway Park by the score of 7-4. They will look to keep that mojo going on Tuesday night.
Dialing 9 for long distance
The Mets scored all of their runs on three big swings. Michael Conforto got the party started with a two-run homer over the bullpens in right field. It was Conforto's first homer of the season. He has been the team's hottest bat to start the season. Additionally, Pete Alonso smacked his first homer of the year; another two-run shot. It was hit at an exit velocity of 116.4 miles per hour according to Statcast. Finally, Dom Smith capped off the home run barrage by smacking a three-run homer into the Mets' bullpen. Coming into Monday night's game, the Mets had only hit one home run through their first three games.
Wacha impresses
Michael Wacha made his Mets debut, and he showed flashes of his old self. He pitched five innings and allowed five hits, one run, one walk, and had four strikeouts. Additionally, Wacha had the Red Sox off-balance when he threw his change-up. While fellow off-season addition Rick Porcello struggled on Sunday night, Wacha's performance was definitely encouraging.
Bullpen bends, but doesn't break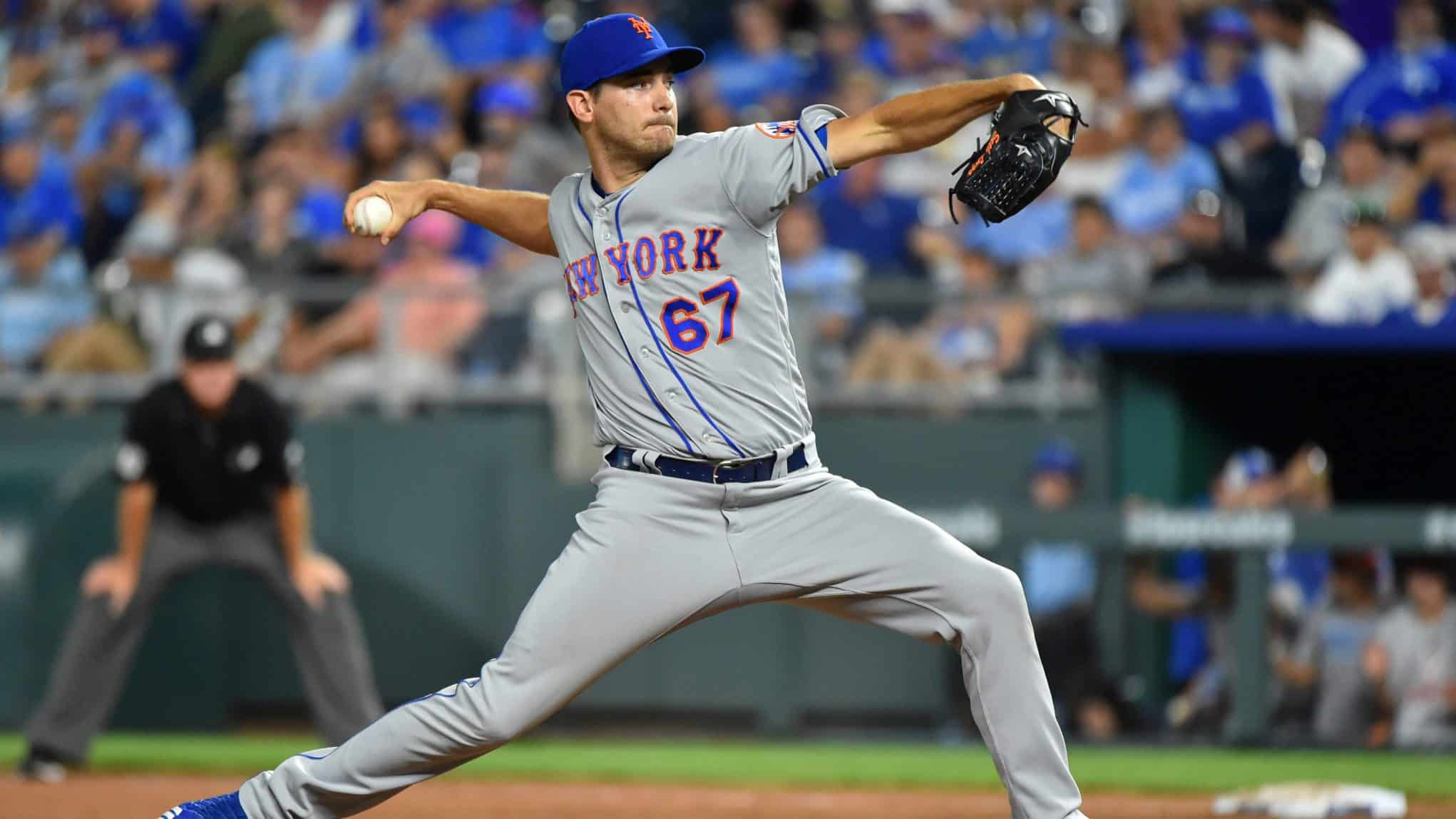 Wacha departed with a 7-1 lead, but the Mets' bullpen made the game a little bit too close for comfort. Chasen Shreve served up a solo homer to Xander Bogaerts to make the score 7-2. Additionally, Jeurys Familia struggled, allowing two hits, a walk, and two runs in two-thirds of an inning. However, Seth Lugo bailed out Familia by striking out Christian Vázquez, who represented the tying run. Lugo nailed down the four-out save in the ninth, his first of the year.
Up next
The Mets will close out the Fenway portion of this series at 7:30 P.M. EST tonight. They will face another opener, with Matt Hall starting for the Red Sox. The Mets will have former first round pick David Peterson on the hill. This will be Peterson's Major League debut.
Excited for the games? Head over to our forum and make sure to follow me on Twitter @Mathias_A_K