After losing three of four to the Braves, the Mets are looking to find a groove. They have lost five of their last six games, and sit on a 4-7 record. They now head down to Washington D.C. to take on the reigning World Series champion Nationals for two games. Here are the keys to the Mets getting back on track.
Hitting with runners in scoring position
The Mets' offense has been inconsistent to say the least. They are second in the NL in batting average, and first in on-base percentage. However, they are hitting a paltry .224 with runners in scoring position. What's even more concerning, is that they are hitting just .227 with a man on third and less than two out. Additionally, the Mets left a combined 39 men on base in Atlanta, including a whopping 13 in Sunday's shutout loss. Some may attribute these struggles to hitting coach Chili Davis not being with the team currently. Regardless, the Mets need to do a much better job at hitting with runners in scoring position.
The bullpen needs to get it together
The Mets' bullpen hasn't been as bad over the last three games. However, that doesn't mean Friday night's debacle has been forgotten. In that game, the bullpen was charged with seven runs (six earned), and blew a six-run lead. Even after the last three games, the Mets' bullpen has an ugly 6.21 ERA on the season. The team did get some assistance though, as Jared Hughes returned from the IL on Monday.
Weathering the injuries and the Céspedes situation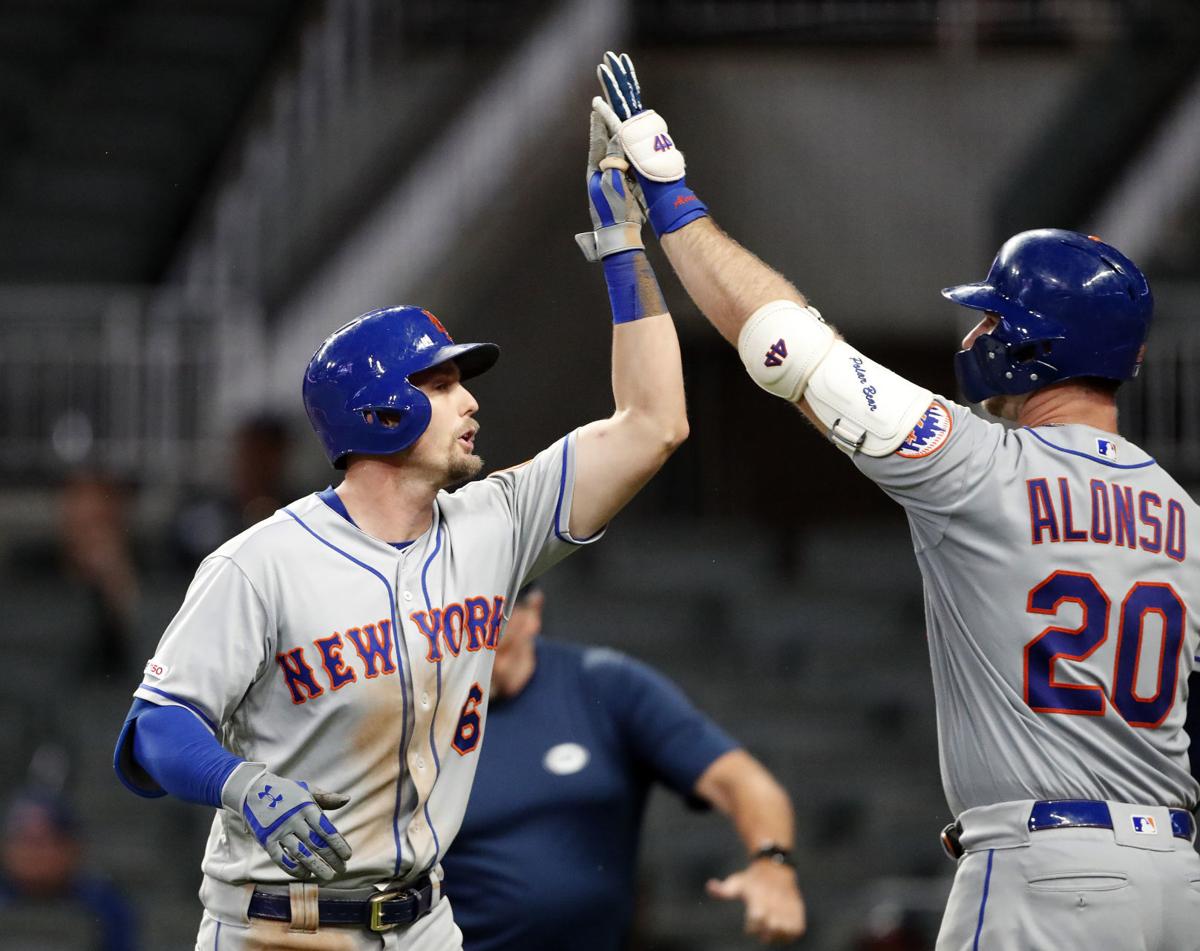 The Mets had a few players deal with injuries in Atlanta. Jeff McNeil was a last-minute scratch on Monday after reporting lower back tightness. Additionally, Amed Rosario and Robinson Canó both left Monday's game early. Rosario left with quad tightness, while Canó departed with groin tightness. The severity of these injuries is unknown. The Mets are also now without Yoénis Céspedes, who opted out of the season on Sunday.
Pitching match-ups
Steven Matz will make his third start of the year on Tuesday. Matz was saddled with the loss in his last start, giving up three runs, eight hits, and two walks in 5.1 innings pitched. He was the victim of two homers from Christian Vázquez, which accounted for all of the runs. The Nationals will have Patrick Corbin on the mound, making his second start of the year. Corbin received a no-decision in his first start, but he was fantastic. He pitched 6.1 innings with eight strikeouts, while only allowing two hits and one run. First pitch is scheduled for 7:05 P.M. EST.
Wednesday night's game is a battle of former teammates and Cy Young Award winners, as Rick Porcello will face off against Max Scherzer. Porcello's second start was a slight improvement from his first, allowing four runs (three earned), five hits, and three walks with five strikeouts in four innings. Scherzer, however, bounced back from a rough first outing with a brilliant effort against the Blue Jays last time out. He pitched 7.1 shutout innings allowing three hits and three walks, while striking out 10. First pitch is scheduled for 6:05 P.M. EST.
Looking forward to the games? Head over to our forum, and make sure to follow me on Twitter @Mathias_A_K. Join our OT Heroics MLB Facebook group, as well! We'll see ya there!