MLB has cracked down on its safety protocols due to recent COVID-19 outbreaks. A total of 21 members of the Miami Marlins made up the first outbreak. As MLB struggles to help contain the virus and outbreaks among the teams, new safety rules have been enacted.
Marlins CEO and Hall of Famer, Derek Jeter, spoke about his team's outbreak. "The entire traveling party got a little too comfortable," Jeter said Monday, "Guys were around each other, they got relaxed and they let their guard down. They were getting together in groups. The team wasn't wearing masks as much as they should have; they weren't social distancing."
Next, the second outbreak happened with the St. Louis Cardinals. Combined players and staff totals were 13, slightly smaller than the Marlins. Furthermore, team manager Mike Shildt "takes exception" for the outbreak, saying "irresponsible behavior" was behind it. MLB had to come together and reinforce the rules, as any positive test or outbreak needs to be taken seriously.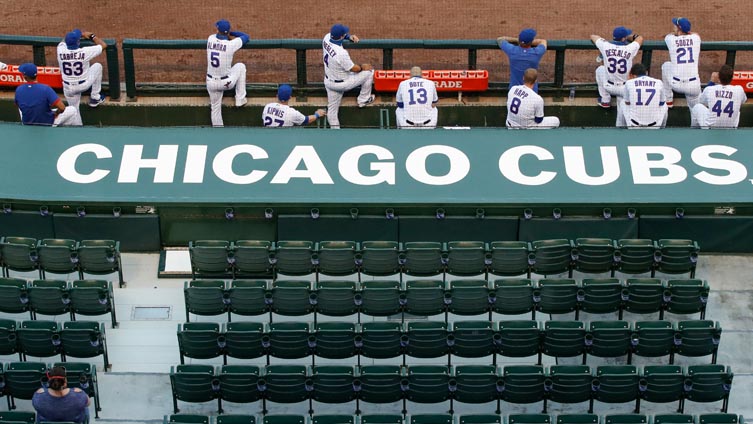 Notable Revisions to Covid-19 Rules
Players and staff must wear masks at all times, with exception to players on the field. This does include all umpires.
Everyone must wear masks while in the hotel. Next, they must also do so while traveling to public places.
Clubs must now reduce their traveling parties to only personnel who are absolutely essential to play games.
With certain exceptions given by the team's compliance officer, meetings in or outside the hotel are prohibited.
Any team member must let the compliance officer know if they intend to leave the hotel on the road.
All clubs are now required to provide outdoor spaces for the visiting teams.
Members of the team who have been instructed to quarantine must not leave hotel rooms under any circumstance.
MLB Suspensions are Live
MLB has also announced they will suspend players or staff members of the team for repeated or flagrant violations of the above protocols. This came after rumors of members of the Cardinals caught Covid-19 from a casino. Overtime Heroics writer, Ryan Garcia suggested that suspensions be part of the punishment for violators in his recent article.
Follow me on Twitter @HunterSills2. Don't forget to follow us @OT_Heroics for more great content! Join our OT Heroics MLB Facebook group, as well! We'll see ya there!
Also, be sure to check out the Overtime Heroics Forums to join in on this discussion.