After splitting a two-game series against the Nationals, the Mets are back at home to face the Marlins for three games. With a record of 5-8, the Mets have yet to get on a hot streak this season. Meanwhile, the Marlins have won five straight and sit at 6-1 on the year. After not playing for over a week, the Fish swept the Orioles in a four-game set. Here's what the Mets need to do in order to cool off the Marlins and get on track.
Offense still looking to come through
The Mets left 19 men on base in their two games in D.C., adding to their MLB-leading 116 left on base on the season. Additionally, they're hitting just .211 with runners in scoring position, including a 3-for-18 performance against the Nationals. That number ranks the Mets third-worst in the majors in that category. While they still rank third in the majors in team batting average and first in on-base percentage, the Mets need to find ways to come through with runners in scoring position.
There have been some bright spots in the Mets' line-up though. Rookie infielder Andrés Giménez is hitting .320/.346/.400 (117 OPS+) while filling in for the injured Amed Rosario. Additionally, Michael Conforto is batting a strong .313/.411/.479 (159 OPS+) with two homers and six RBI. J.D. Davis has also been a solid contributor, hitting .300/.391/.475 (151 OPS+) with two homers and six RBI. While Robinson Canó and Jeff McNeil have missed time due to injuries and Pete Alonso has continued to struggle, it hasn't been all bad for the Mets' offense.
Pitching staff still searching for answers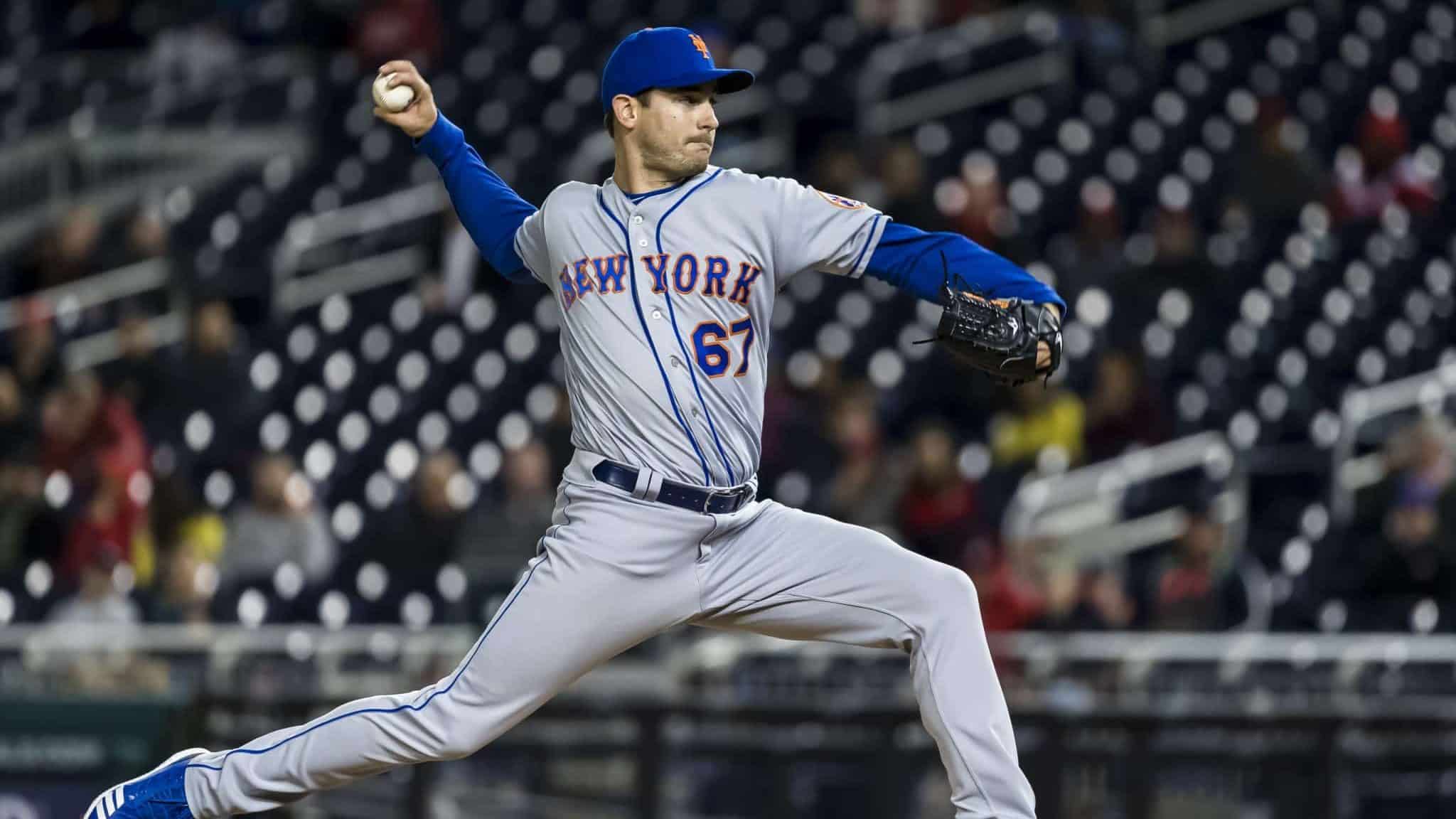 The Mets' bullpen actually looked good over their last few games. They've only allowed three runs since their implosion last Friday. However, they still rank 24th in the majors with a 5.33 ERA. Also worth noting, is that seven of the team's eight losses have been by two runs or fewer. Good bullpen performances make it easier to win close games. Additionally, the bullpen has been charged with three of those losses.
While their bullpen is slowly improving, the Mets' starting pitching has pitched to a mediocre 4.71 ERA. Against the Nationals, Steven Matz was hit hard for five runs in three innings. However, Rick Porcello was fantastic in Wednesday night's game, allowing just one run in seven innings. It's safe to say that outside of Jacob deGrom, the Mets' starters have been pretty inconsistent.
Pitching match-ups
The Mets will send Michael Wacha to the mound on Friday night for his third start of the season. He's looking to bounce back after allowing five runs, seven hits, and two walks in four innings against the Braves last time out.
David Peterson will make his third Major League start on Saturday. The 24-year-old lefty was saddled with the loss, despite a quality start in his last outing. He pitched six innings and allowed five hits, one walks, and three runs while striking out eight.
Jacob deGrom will return to the hill on Sunday afternoon for his fourth start of the year. The reigning two-time Cy Young Award winner picked up his first win of the year in his last outing, throwing six innings and allowing five hits, one walk, and two runs, while striking out 10.
The Marlins have yet to announce any of their starters for this weekend's series.
Follow me on Twitter @Mathias_A_K. Don't forget to follow us @OT_Heroics for more great content! Join our OT Heroics MLB Facebook group as well! We'll see ya there!
Also, be sure to check out the Overtime Heroics Forums to join in on the discussion.