Cleveland Browns star running back Nick Chubb spoke with the media today. Yes, you heard me right. He does talk. Chubb was asked about the new offense, missing out on the rushing title, and Baker Mayfield. The quiet storm made some noise today about his team and quarterback. As usual, when it comes to his own success it is all business.
Nick Chubb on losing the rushing title
Chubb lost out on the rushing title a season ago by a mere 46 yards. A lot of fans have blamed former head coach Freddie Kitchens for not handing the ball to Chubb more in the finale. There was no bashing of anyone or talking about how if he got more attempts. For Chubb, it is just another thing to strive for this season.
"It's more motivation,'' he said on a Zoom call Tuesday. "I'll try and do it this year. I'm just working out, running hard. Everything happens for a reason. That's my mindset.''

– Nick Chubb
Typical response for Chubb.
Chubb has worked out with Hunt and is excited to get a full season of working together. He is excited because of Hunt's versatility as a receiver and runner, along with his willingness to get out and block for Chubb. The big-play ability of these two will be the catalyst for the new scheme.
Nick Chubb On the new offense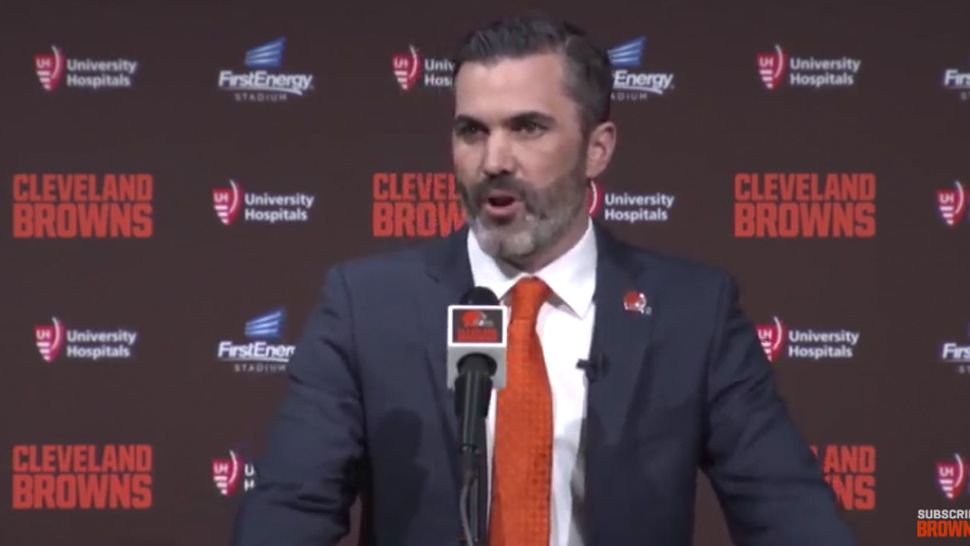 Chubb talked about how the coaching staff has done a great job of getting the players all on the same page. He felt they are ahead of the curve because of the virtual offseason and now it is time to get out there and get things rolling. As usual, asked about his excitement and the answer is about the team.
Chubb on Baker Mayfield
Chubb's mindset regarding Baker Mayfield hasn't changed since the moment he met him.
"I've believed in Baker from Day 1,'' he said. "We're excited about Baker. I know he's excited to get out there and show the world who he is.''
Chubb is a man of few words and all about getting better. His team oriented nature off the field is only rivaled by what he brings to the field. He will be the key cog in Stefanski's offense and the coach could not have a better person/player leading the charge.
---
Follow me on Twitter for more great content @WeirdJBronavich.
Discuss this and everything to do with sports at the Overtime Heroics forums!