Yesterday, the UFC announced that flyweight champion Deiveson Figueiredo will seek his first title defense against former bantamweight champion Cody Garbrandt, at UFC 255.
The November 21st card also sees the return of Valentina Shevchenko, as she looks to defend her title for the fourth time against Jennifer Maia.
Figueiredo (19-1) recently claimed UFC gold when he KO'd Joseph Benavidez in the first round of their July title matchup. The Brazilian has now finished 3-fights in a row and displayed some of the heaviest hands in the flyweight division. Now 7-1 in the UFC, Figueiredo is looking to consolidate his reign as the new king of the flyweight division with a win over one of the most talented strikers in the UFC.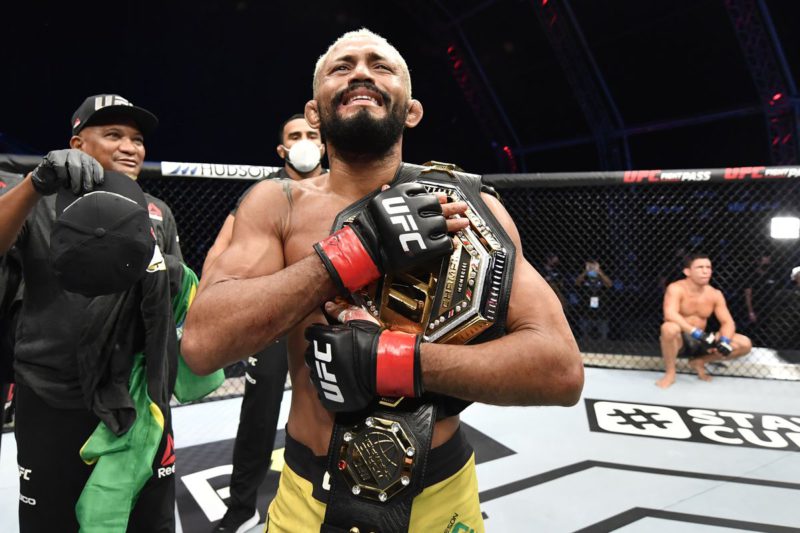 Garbrandt (12-3) is fresh off a stunning knockout over Raphael Assunção in June. And looks to be back to his best after losing his 135-pound title in 2016, and suffering a 3-fight losing streak. Against Figueiredo, Cody is looking to become one of the few fighters to hold UFC titles in multiple weight classes. And, despite this being his Bantamweight debut, Garbrandt expects no difficulty making weight.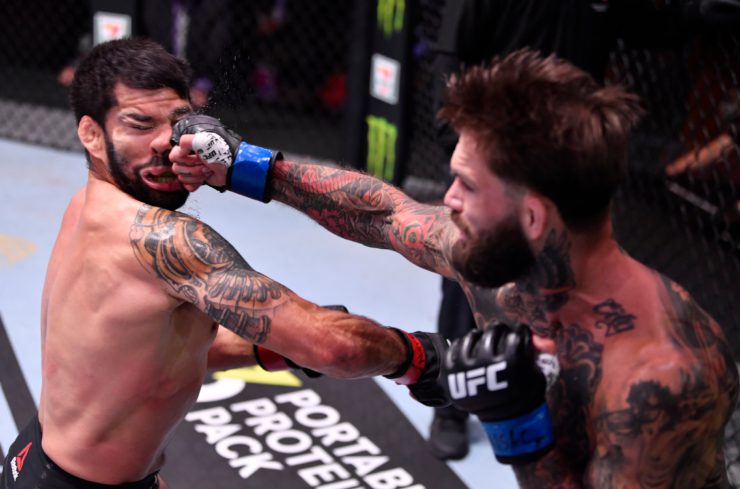 Despite some grumbles from MMA purists, I cannot wait for this fight. And this matchup is exactly what the flyweight division needs.
It's no secret that the UFC has considered cutting the flyweight division. It's always been hard to sell the lighter divisions, and since Demetrious Johnson made the switch to ONE Championship, the Flyweights had to wait while Henry Cejudo moved up a weight class to add the Bantamweight title to his long list of achievements.
The division is in dire need of some stability, so I understand the frustration with Garbrandt skipping the queue. But it also needs some glitz.
Luckily, Figueiredo has all the makings of a star champion. Alongside the incredible hair and impeccable fashion sense, the Brazilian boasts an explosive fighting style guaranteed to capture fans' attention.
Unfortunately, Figueiredo is not a big draw – yet. But all he needs is a big win over a big name to make the jump to MMA stardom.
This is where Garbrandt comes in. "No Love" is already a big name, after his explosive feud with TJ Dillashaw and incredible performance against Dominick Cruz. And his drop to 125-pounds is sure to bring more eyes to the flyweight division.
If Figueiredo can pull off the win, he will be announcing himself as a new star in the UFC's lighter divisions. But even a loss could be good for the division. As long as Garbrandt doesn't run over the Brazilian, a competitive and exciting fight is almost guaranteed to rekindle interest in the 125-pound weight class.
And in terms of entertainment value, the UFC has really hit the ball out of the park on this one. Both are dangerous strikers and are known for finishing their opponents. We can expect to see both hunting for the knockout – Garbrandt with his footwork and lighting fast hands, and Figueiredo with his sniper-like accuracy, and thunderous power. Whatever happens, we're guaranteed some fireworks.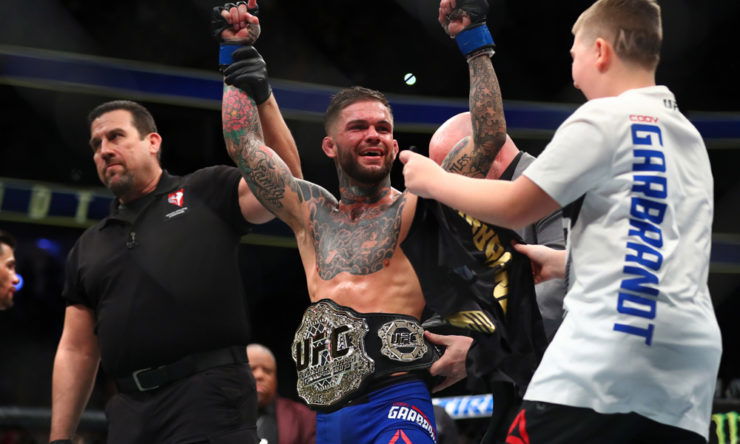 Say what you will about rankings, I cannot wait for this fight. Figueiredo deserves the chance to announce himself on the world stage. And the Flyweight division deserves its time in the limelight.
Follow me on Twitter at @sonny__i and follow us @OT_Heroics for more great content!
Also, be sure to check out the Overtime Heroics Forums page to join in on the discussion!