The Mets continued to trip over themselves this past weekend. They were swept by the Phillies, halting any positive momentum the Mets had going. Additionally, they are currently in last place in the NL East with a 9-14 record. They will attempt to get back on track as they head to Miami for a four-game series with the Marlins.
Offense's inconsistency continues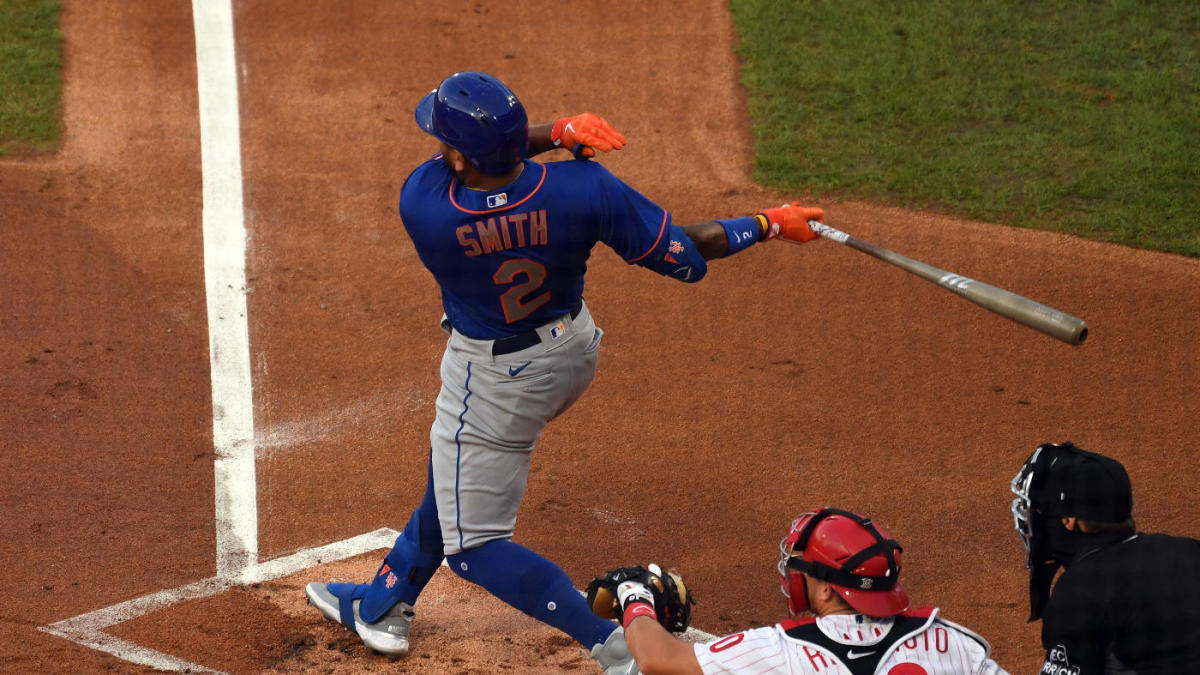 The Mets' offense has been inconsistent, to say the least. They scored five or more runs in three consecutive games from Wednesday to Friday. However, they could only muster a combined four runs in their last two games. The only consistent bats have been Michael Conforto, Dom Smith, and Robinson Canó, all of whom have continued to rake. Luis Guillorme has also been hot lately, but he's only received limited playing time. Additionally, the Mets are hitting an abysmal .207 with runners in scoring position and have left a whopping 186 men on base. Those numbers are both the worst in the majors by a wide margin.
Bullpen takes steps forward, but starters take massive step back
The Mets' bullpen continued to pitch effectively over the weekend. While Seth Lugo was charged with the loss on Friday night, the bullpen now has a 3.13 ERA since August 1, which is fifth-best in the majors during that time. However, the starting pitching over the weekend was atrocious. None of the Mets' starters turned in quality starts, with Rick Porcello and Steven Matz being unable to work past the fifth inning. Some may fault manager Luis Rojas for leaving them in too long, but in reality, it's a bigger problem if the starting pitchers can't pitch more than five innings.
Pitching match-ups
The series will begin on Monday evening with Robert Gsellman facing off against Jordan Yamamoto. Gsellman made his first start since 2017 last time out, and only pitched two innings, allowing four hits and three runs. Meanwhile, Yamamoto has struggled in his first two starts of the year and has a 9.82 ERA thus far. In his last outing, Yamamoto surrendered four runs, two walks, and seven hits in 3.1 innings.
David Peterson will look to continue his strong rookie season on Tuesday night. While he was pulled early due to shoulder soreness, Peterson is coming off the best outing of his big league career. He allowed just one hit and no earned runs in five innings against the Nationals. The Marlins have yet to announce their starter for the game. Neither team has announced their starters for Wednesday or Thursday's games.
Have a baseball lover that you need to get a gift for? Check out our partner at Dugout Mugs! Create a personalized mug made out of the barrel of a bat. Great for any baseball fan, or, let's be honest, yourself!
Follow me on Twitter at @Mathias_A_K for more of my content! Don't forget to join our OT Heroics MLB Facebook group, and feel free to join our new Instagram – @overtimeheroics_MLB. We'll see ya there!
Come join the discussion made by the fans at the Overtime Heroics forums! A place for all sports!