It's official: Jon Jones has decided to vacate his UFC Light-heavyweight title. "Bones" announced his decision to leave the 205-lbs division behind yesterday, in a string of tweets that have fans excited for the potential GOAT's next fight.
"Just got off the phone with @ufc, today I confirm that I'm vacating the light heavyweight championship," Jones wrote. "It's officially up for grabs. It's been an amazing journey, sincere thank you to all my competition, UFC and most importantly you fans."
Everybody knows the frustrations that have been growing between Jones (25-1) and the UFC around pay. And some of Jones' initial tweets read almost like a retirement post. But luckily for the fans, "Bones" and the UFC seem to be making progress towards a new deal.
"Just had a really positive conversation with @Ufc. Sounds like there will be negotiations for my next fight at heavy weight," he announced. "All good news, the weight gaining process begins."
All in all, it seems as though Jones is finally making the jump to heavyweight. And although I would have loved to see a rematch between him and Dominick Reyes, now seems as good a time as ever.
Having watched him dominate the 205-lbs division for nine years now, who can deny him a new challenge? Jones has done more than enough in that weight-class, and fans have long wondered how he would fare at Heavyweight.
Vacating now also gives the new vacant title the legitimacy that often leaves with the champion. Reyes fought a hard five rounds with one of the GOAT's, and many thought he deserved the win. Reyes will carry this legitimacy into his next fight, which I imagine will be for the vacant belt. This will only benefit the light heavyweight division and bring a much-needed shine to the next chapter at 205.
But back at heavyweight, Jones' jump opens up a host of possibilities – and the chance to see fights that fans have fantasied about for years. Whether Jones gets an immediate title shot seems the most pressing question.
UFC President Dana White said on Saturday that Francis Ngannou is next in line for Stipe Miocic. And to be fair to Ngannou, it would be serious injustice if he didn't get the next title shot.
In his last four fights, "The Predator" has eared four first-round KO's against top-level competition. This kind of streak is truly incredible and deserves a shot at UFC gold.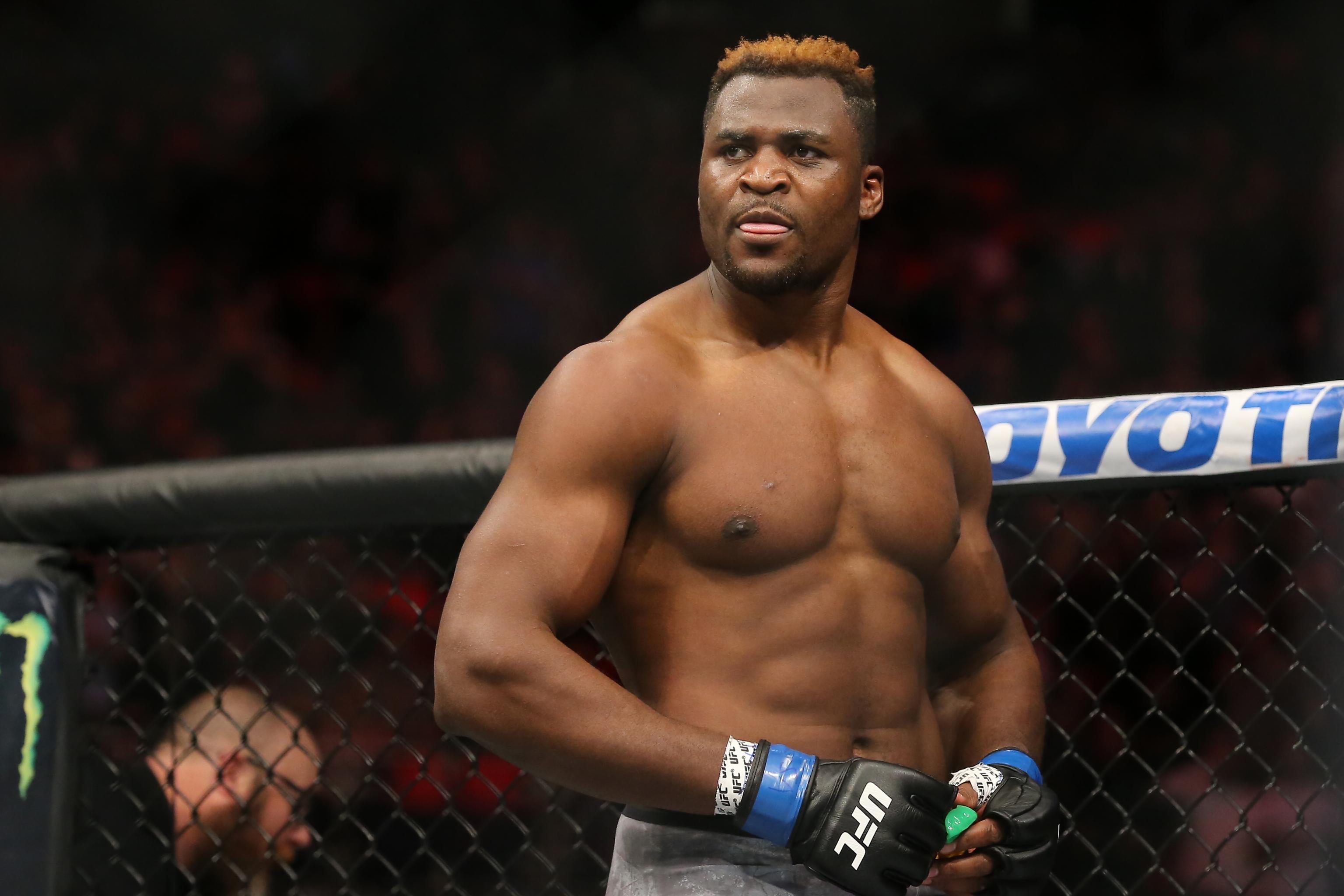 At strange as it would be to see Jones in a non-title fight, it wouldn't be an unprecedented development. When Anderson Silva moved up to 205, for example, he fought fighters like Stephan Bonnar and Forrest Griffin on his way to the title.
But if Jones isn't fighting Miocic for the title straight away, who does he fight? In short, anyone. There are a host of contenders Jones could test the Heavyweight waters against before fighting for the title.
Alexander Volkov, Alastair Overeem, Jairzinho Rozenstruik, and Curtis Blades could all be great introductions for Jones. You could even put Derek Lewis in there and give Jones a taste of that coveted Heavyweight power.
Just one win at Heavyweight should be enough for Jones to find his feet. And whether he faces Miocic or Ngannou for the belt, it's sure to be an incredible fight.
Nothing in MMA is guaranteed, but "Bones" has all the qualities to set a new standard for the heavyweight division. A motivated Jones is a scary Jones. And if this is the challenge he needs to rekindle his love for the sport, we could see another two-division champion sooner than we expected.
Jones has chosen the perfect time to move up to Heavyweight, and as long as the UFC can keep him interested, the possibilities are endless.
---
Follow me on Twitter at @Sonny__i and follow us @OT_Heroics for more great content!
Also, be sure to check out the Overtime Heroics Forums page to join in on the discussion!
Links
https://www.essentiallysports.com/ufc-news-if-he-is-not-going-to-fight-you-are-done-dominick-reyes-hits-back-at-jon-jones/
https://bleacherreport.com/articles/2754617-francis-ngannou-could-realize-rags-to-riches-dream-with-title-win-at-ufc-220
https://sports.yahoo.com/jon-jones-stipe-miocic-ufc-heavyweight-belt-012735824.html?guce_referrer=aHR0cHM6Ly93d3cuZ29vZ2xlLmNvbS8&guce_referrer_sig=AQAAAFzKLbRT9dCMWYXv1vXU4WY9Z2sNXiRHkBoaq8MgDEj42g5S3fC_S5GgdUC6FqyEPUtpr3xE_G2NpuRVk2BRllTNqGAgZFiiYM8XihS6BbtF4CLlCVVxQ1c78X3dkw3RbQsiPXROGRE6Ivh_BzToRl9pRmRgERnzI0siK4JRHa16&_guc_consent_skip=1597760342