Pittsburgh Steelers fans have been waiting all weekend for Monday night. Truthfully they have been waiting for a good year or more. Last year showed them that they had a lot to prove this year. Was Monday night a success for them in proving who they intend to be this year? Let's take a look shall we?
Shaking Off the Rust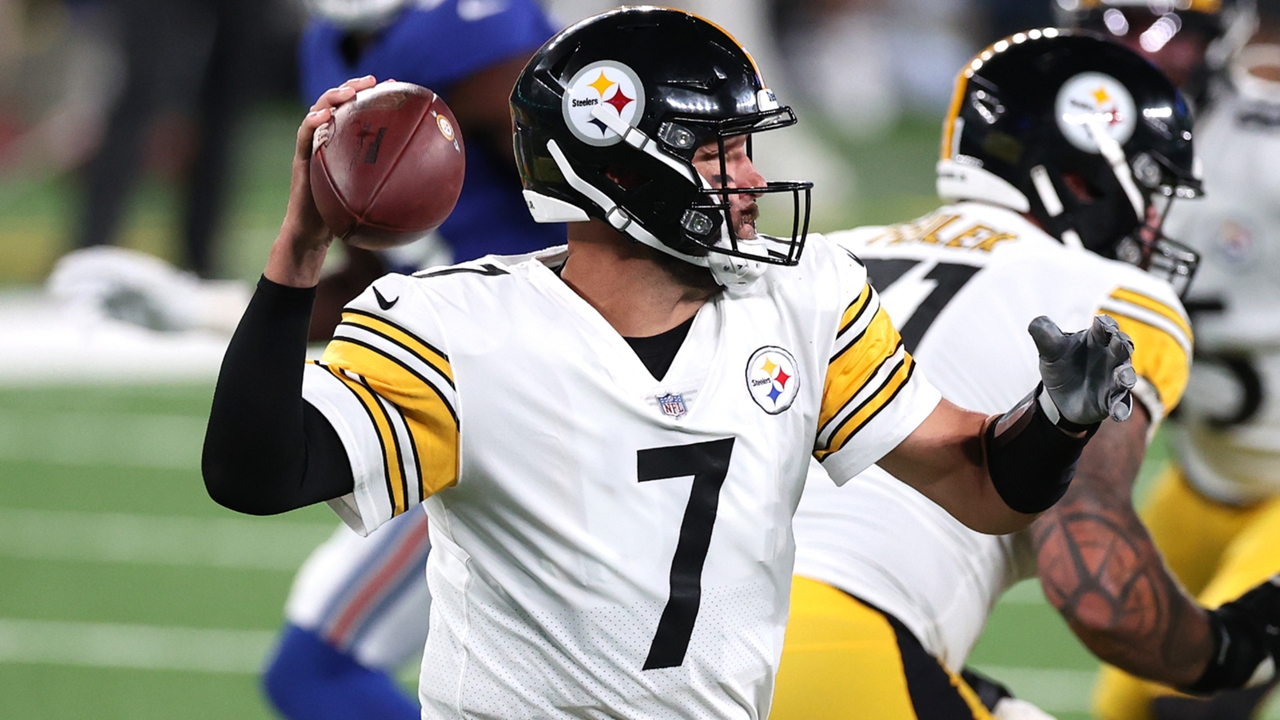 Admittedly, not having a preseason to work out some kinks showed, especially in the first quarter. There were no long throws, short running gains, a missed extra point by Chris Boswell, and a true show of nerves; a dropped fair catch by Diontae Johnson. Giving the ball back to the New York Giants and allowing them to put points on the board first. However, a strong goal-line stance kept them to only a field goal in a situation that almost certainly should have been a touchdown.
The Steelers would rely heavily on their running game, giving both James Conner and Benny Snell a chance to show what they had. It was Snell who was the most productive overall throughout the game. But this gave quarterback Ben Roethlisberger a chance to get his sea legs back and get into a groove. Early in the game, you could see a bit of hesitancy and caution, which is uncharacteristic.
He really started to shine again at the end of the first half. Running a two-minute drill, calling his own plays, and controlling the field. He led his team down the field, culminating with a 13-yard touchdown pass to James Washington.
A Defense Fired Up
While the rust was being shaken off of the offense, the defense was completely oiled and fired up. They pressured Giants quarterback Daniel Jones relentlessly. Not letting him break out and run up and down the field as he has done to other teams. The defense also effectively kept the Giants from having any running game whatsoever. As the defense kept the Giants in check, the Steelers offense had time to adjust and come into their own. Scoring 23 unanswered points to end the game at 26-16.
Dark Spot on the Night
One of the harder things of the night was the injury of two of the Steelers offensive linemen. Zach Banner (knee) and Stefen Wisniewski (pectoral) left the game in the fourth quarter with injuries. Add to this James Conner leaving the game earlier with an ankle injury, and it puts a bit of a damper on the win. At first look, the worst injury seems to be to Zach Banner. Of course, we will have to wait for medical evaluations for any updates.
Bottom Line
The Steelers have a great fan base, and also a lot of naysayers. Those naysayers will have to be quiet for at least a week as the Steelers did what they said they would do this Monday night. A little rusty here and there, sure, but with marked improvement from the first quarter to the fourth. Winning again on a Monday night, moving coach Mike Tomlin's win record on Monday nights to 16-2. Truly a team that knows how to shine in prime time. One can only see them improving more as the weeks go on. Next week, the home opener against the Denver Broncos.
---
Follow me on Twitter @Janetcesanek for more of my content and follow @OT_Heroics!
Come discuss this and much more at the Overtime Heroics forums!
Check out the OTH Merch right here!